By Dr. Rajalaxmi Walavalkar
Medical Director, IVF Specialist & Senior Gynaecelogist at Cocoon Fertility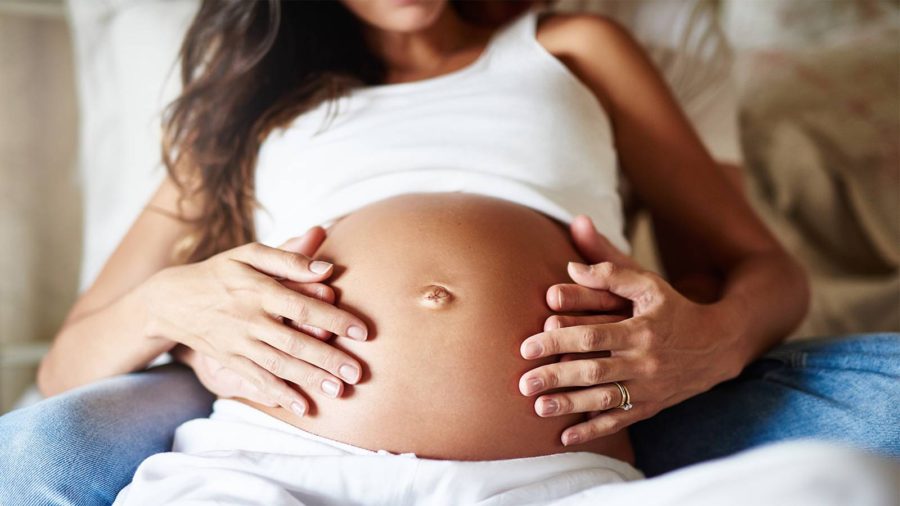 Physical intimacy during pregnancy can surely be an extraordinary experience. The fluctuations in hormonal levels while you are expecting can actually enhance your libido, and though orgasm may be marginally subtle during your first trimester, many expecting mothers do experience intense climaxes towards the second and third trimester. Let's check out best sex positions for mom-to-be.
Although sex during pregnancy is a blissful experience for most couples, the major question that tends to ponder our minds is which sex positions are actually safe and comforting for the mother-to-be. With so many hormonal changes taking place in the body, some of your go-to sex positions can now seem to be a real challenge, especially during the last few days of pregnancy. But this definitely does not mean your sex life must take a backseat during the last few months of pregnancy. There are a multitude of sex positions for pregnant women that can make her feel comfortable and can help in offering a pleasurable time.
Although scouting for sex positions during pregnancy that are both comforting and pleasure-enhancing may not be easy, but is not impossible.
Below mentioned are some of the stellar sex positions that can aid the woman with a baby bump to feel as relaxed as possible:
Cowgirl or women on top position: It has been researched that anaugmented sexual fulfilment is experienced by expecting women who regulate penetration by being on top of the partner. "This is because being on top lets a woman to not only control the penetration depth but also allows her to position her body for an exceptional comfort and friction for sexual pleasure. This position permits the control of speed, gravity and the body positioning. This position can be safely performed during all the three trimesters.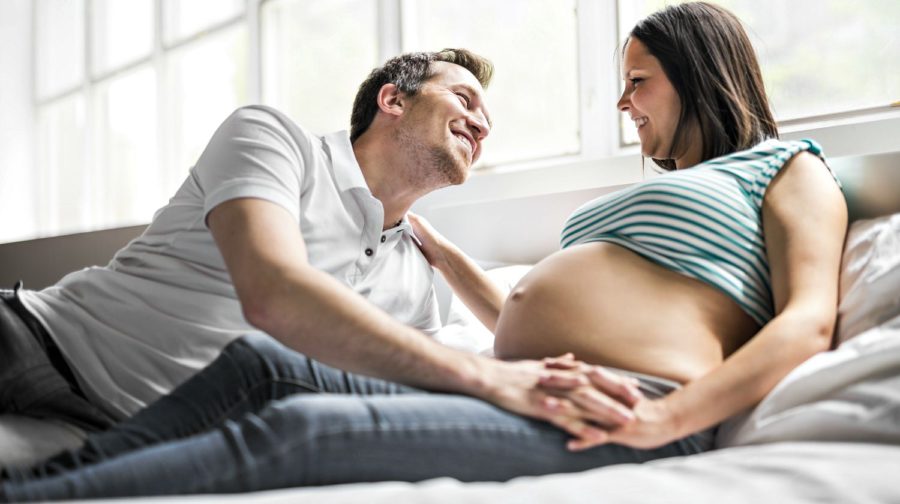 Doggie style: The most preferred position among many people, even if they are expecting or not, in the dog style position, the rear-entry sex keeps pressure off of your abdomen. A partner can enter from behind while making use of the other hand to arouse the clitoris. This is a comforting position because it allows the belly to be free and more relaxed to efficiently hold the additional weight on all fours, especially if you are indulging in sex towards the end of your second trimester.
Reversed cowgirl: Being placed on top but facing your partner's legs can offer a switched-up sensation and perception without negotiating the advantages of the classic cowgirl. Additionally, this is the best position during your third trimester because, owing to the belly size at this stage, you can effortlessly be seated on your partner and push as you desire. For additional support, your arms must be placed behind you, as you swing your weight backwards towards your partner. Having your partner being seated on a solid chair, can offer more firmness as you stand on the ground and move as you wish.
Oral sex in resting position: Also known as outercourse ornon-penetrative sexual activity, is an exceptional go-to way that prioritizes and boosts your sexual desire. Oral sex is a good way to link closely with your body, yourself and your companion while also enabling yourself to take a break to unwind and be in the present. If you wish to completely chill out and not have to think about any sort of harmonising act or getting too physically active, it is recommended to try the relaxing, seated position during indulging in oral sex. By being seated up on your bed's edge, and placing pillows all around you for support, you can easily rest, while your partner, in the prone position, gives you oral stimulation. To enhance pleasure, your partner can also consider sitting next to you or in front of you and lend you a manual stimulation.
Maintaining the hygiene factor post indulging in oral sex is of prime importance because there is a risk of contracting infection. Pregnancy is already a state in which a women's susceptibility to infections is higher. Thrush can occur in pregnancy anyway and with oral sex the peril further increases. Therefore, personal hygiene and cleaning after you have indulged in oral sex is very important.
Side-by-side: This position permits you to reinforce intimacy by facing one another, which lets for an enhanced amount of eye contact, kissing, caressing and indulging in romantic or dirty conversations. Additional bonus is that you will be lying on your side, which is often one of the most comforting positions to be in, particularly as your stomach begins to grow.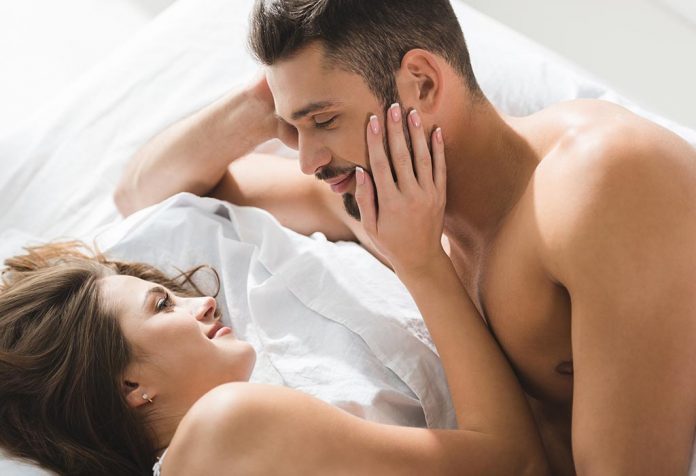 Spooning: Lying on your side and your partner lying behind you facing the similar direction as you are and snuggling up against their body can feel calming in and of itself. Add in some penetration, which by the position's nature will be more gradual and sensual. Spooning facilitates you to be in a close position where you can spoon and a partner can kindle your clitoris with hands while he enters from behind.
Standing position: The rear-entry standing position is the best for early on in pregnancy. All you need to do is place your palms on a strong wall, hold a grounding posture, and then, request your partner to grab your waist, and enter your from behind. Avoid standing on anything to lessen chances of falling.
Mutual masturbation: While it's not exactly a sex position, this outercourse activity lends a prospect to link with your partner sexually wherever and in whatever position you are ok with, right from the couch to the shower to lying in bed. The mutual pleasure derived from mutual masturbating is the most appealing and majorly enhances the pleasure quotient.
Anal sex: If you and your partner have had anal sex in the past and are comfortable with it, a healthy pregnancy should not daunt you from going ahead with it. But if you are trying it for the very first time during pregnancy, it is recommended to try this position early on in pregnancy post revelling in at least twenty minutes of foreplay and make sure you are always using a lube. Another important point to note is that it is advisable to avoid booty play at any point during your pregnancy especially if you have placenta previa, as it can lead to disturbance to the placenta if it shelters all or part of your cervix. It must also be averted in case of pregnancy haemorrhoids or constipation. Most importantly always make use of condoms to practice safe anal sex even in pregnancy.
When people indulge in intercourse in the third trimester nearer to the due date, it will help in softening the cervix and also facilitates in the starting of labour. Therefore, when a woman starts coming closer to her due date, it is encouraged to indulge in sex. Maybe around five to seven days before the due date, the couple can start having sex to facilitate natural labour. Clearly pregnancy does not have to bring your sex life to a screeching halt. In fact, try these extraordinary sex positions while you are pregnant for supreme bliss.