By Hanisi A Savla
Consulting Dietitian & Nutritionist
"Eat it or lose it, You are the Boss of your Brain"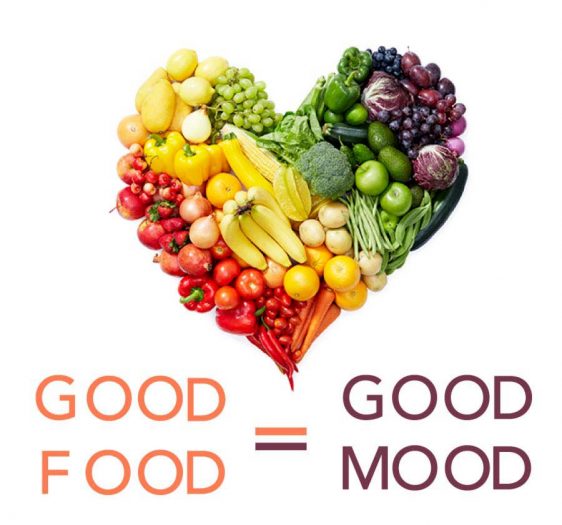 We already know that the right food you eat each day plays a vital role in your overall health, but did you know that it can affect your mood too?
LET'S TALK ABOUT FOOD FOR THOUGHT;
More than any organ in your body, your brain relies on a minute to minute supply of nutrients for healthy functioning. And those nutrients have a critical influence on how your brain performs it's chores, From thinking to remembering to processing the innumerable pieces of information coming in form the external environment. The right foods can have an enormous impact on your mental capabilities, alertness, problem-solving ability, memory, mood, reaction time, and more.
We all feel blue from time to time, and food can play an important role in not only helping us lift our mood but also improves our outlook on life.Making healthier choices in your diet will not only help control your waistline, but it can also help lift your mood, and provide a long-lasting boost in energy and focus..
YOU ARE WHAT YOU EAT, IF YOU EAT RIGHT YOU WILL BE A GOOD HUMAN BEING, YOU WILL HAVE GOOD TEMPERAMENT, YOU WILL BE INTELLIGENT, YOU WILL BE ABLE TO MULTITASK, YOU WILL NEVER BE HANGRY WHICH IS HUNGER INDUCED ANGER, YOU WILL NOT GET ANGRY AT YOUR HUSBAND FOR NO REASON OR ON YOUR CHILD, BOSS OR COLLEAGUES . AND IF YOUR MIND IS FUELED WELL FROM TIME TO TIME YOU WILL BE ABLE TO MULTIASK LIKE HOW WE WOMEN USUALLY DO, WE ARE NOT JUST PLAYING ONE ROLE BUT MULTIPLE ROLES. THAT'S WHAT IS THE MAGIC OF RIGHT FOOD. PRACTICE THEM, FOODUCATE BECAUSE UNTIL AND UNLESS YOU ARE NOT GOING TO DO IT PEOPLE AROUND YOU OR YOUR CHILDREN ARE NOT GOING TO.
Since our brain is always working, it requires the right brain-boosting foods with specific vitamins and high-quality nutrients to use as fuel throughout the day. The fuel we choose to eat can greatly affect our mood, energy, and our brain's overall performance.
When we talk about Foods to boost the mood, We mean adapting healthier eating habits and lifestyle, eating right nutritious foods and not binging on wrong foods or over-eating to combat your emotions. When wrong emotional eating is your coping mechanism, your first impulse is to open the refrigerator or call for junk, unhealthy, cheesy, sugary, spicy, aerated foods and drinks whenever you are stressed, depressed, upset, angry, lonely, exhausted or bored- you get stuck in and unhealthy vicious cycle. Always remember Eating Right Foods is the first line of action in dealing with stres because your Diet is a bank account, Good Food choices are good ivnvestments.
Before we get into the specific mood-boosting foods below, there are a couple of key dietary strategies to help you improve and balance your mood with food: 1) Balance blood sugar levels, 2) Consume Good Fats, 3) Eat your Amino acid (protein) & 4) Get the B Vitamins.
The foods below have all been shown to help ease stress, improve mood, relieve anxiety or help fight depression:
Whole Grain carbohydrates: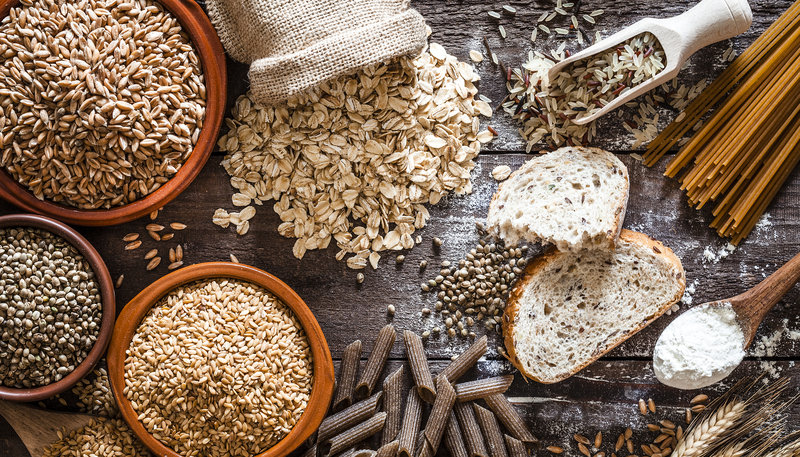 – As we know carbohydrates that we eat release glucose which is the the most mportant fuel that our body uses for energy. 
From the oatmel you eat for breakfast, till the baked potatoes for dinner, carbohydrates are the most important nutrient fuel for your body, and your brain thrives on them.
Glucose produces Serotonin an important neurotransmittor that boosts our mood and is equally responsible for memory and concentration. Hence, when you do not eat carbohydrates in your Diet; you cannot think well, you cannot perform well, lack of concentration, lack of memory, you are always irritated and angry because your brain is deprived of glucose.
– Certain deficiencies in B vitamins have been linked to depression, as serotonin production can actually be hindered by low B vitamin levels. Important B vitamins to look out for include folate, vitamins B3, B6 and B12, and eating leafy green vegetables such as spinach or broccoli helps keep the levels up.
-Oysters have so many benefits when it comes to your mental health. They're high in zinc, which is essential for energy production and brain health, plus zinc levels have been found to be deficient for depression sufferers. Oysters also contain a protein that's rich in the amino acid tyrosine which your brain uses to produce the chemicals needed to enhance mental function and elevate your mood.
Salmon:
-Regularly eating salmon and mackerel, tuna, herring and other fatty fish can help lower anxiety This is  because of their omega-3 fatty acids, a key mood-boosting nutrient. Salmon is an excellent source of omega-3 fatty acids, which are highly anti-inflammatory. Omega-3s, particularly EPA and DHA, are crucial for brain and nervous system development. People who consume more fatty fish are less likely to experience anxiety and depression, plus they can even affect our personalities and impulse control
– A fatty fish that is filled with mood boosters: it contains sky-high levels of Vitamin B12, as well as omega-3s, selenium, protein, Vitamin D and choline.
– Kale truly is a superfood! High in vitamins and minerals, kale is one of the best vegetables you can fuel your body with and is a real energy & mood booster as it provides you with the essential minerals of copper, potassium, iron and phosphorus. To get the most out of the energy & mood boosting benefits of this super veggie, ensure you cook it instead of eating it raw as it makes it easier for your body to digest and absorb all those important nutrients.
Greek yoghurt & Probiotics:
– Yogurt is the best-known source of probiotics, but the beneficial bacteria can also be found in kefir, buttermilk, and fermented vegetables such as sauerkraut, Korean kimchi, miso, tempeh, and pickled vegetables.
– Probiotics are best known for their role in digestive health, but the bacteria in the gut sends and receives signals to the brain. The positive effects of probiotics on depression symptoms are enormous Consumption of a probiotics not only improves gut symptoms but also lowered Depression.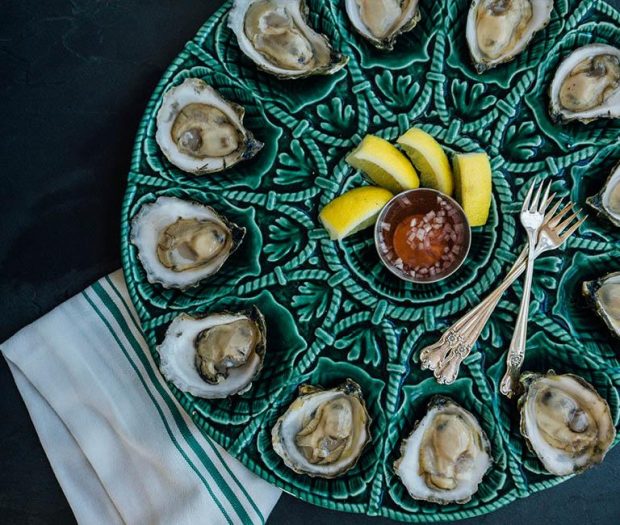 – Oysters have amazing mood boosting benefits. They are high in zinc, a nutrient that helps ease anxiety. Zinc also helps improve sleep quality, essential for staying on an even keel
– Brazil nuts are one of the best sources of the mineral selenium, and people who are low in it have increased rates of depression, irritability, anxiety and tiredness.
– Walnuts have many brain-protective compounds, such as vitamin E, folate, antioxidant polyphenols. They also contain omega-3 fats, which improves mood.
– Your Brain's cup of Tea. Catechins in green tea prevent the destruction of brain cell membrane, protects the brain from free radicals & prevents Brain cell damage. Catechins keep up with the Brain health. Green tea also contains some Caffeine which is a bonus which boosts mental awareness and stimulates creativity.
– Many herbal teas, such as chamomile, have calming properties. Black, green, white and red (rooibos) teas are also rich in antioxidants. Drinking a cup of warm tea relieves stress and lift the spirits.
– Berries are a favorite antioxidant-containing food which protect the brain against any oxidative damage. Antioxidants in berries make your brain happy. Flavonoids in blueberries improve your mood.
– Rich in Protein that Improves your thinking, mental performance and helps the brain synthesise Neurotransmitters. Eggs are the richest source of Choline,an essential nutrient that manufactures neurotransmitter, needed for normal brian function. An ample supply for Choline in the diet helps prevent Cloudy thinking.
– Water is extremely important for our bodies to function properly and even the smallest degree of water loss can impair our physical and mental wellbeing. When we're dehydrated, it can really affect our ability to concentrate.