An organized kitchen can encourage us to cook and enjoy meals at home even more often (which is good for our waistline and our wallet).
Tips to maximize weight-loss efforts in the Kitchen
Keep a set of measuring cups and spoons handy.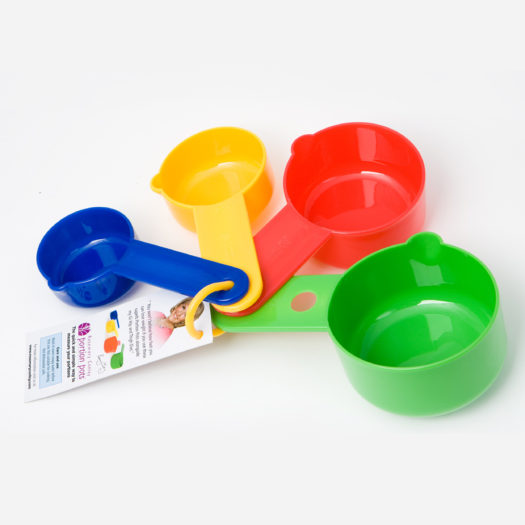 Using measuring tools helps you understand what a portion looks like so you won't overeat. Keep tablespoons in containers of nuts and seeds to make healthy snacking a no-brainer.
Place fruit on the counter.
Display those apples, pears, oranges and bananas on the countertop. People who keep fruit on the countertop are more likely to have a lower BMI, a measure of body fat based on height and weight, according to a study published in Health Education and Behavior. The presence of fruit on the counter was associated with lower BMI in both studies, but the presence of foods such as candy, cereal, soft drinks, and dried fruit was associated with weight differences that ranged from 9.4 to 14.4 kg. (https://journals.sagepub.com/doi/full/10.1177/1090198115610571)
Hide all the sugary stuff.
People who kept candy on their desks ate almost three times more candy than volunteers who hid candy containers in their desks — and close to six times more than people who had to walk a short distance to get to the candy — according to a study published in Appetite journal. Use this strategy in your kitchen: Hide candy in the back of the pantry or freezer. Better yet, remove the treats from the house altogether. If you want a cookie, go to the bakery and buy one so you're not tempted to eat an entire package!
Rearrange your pantry.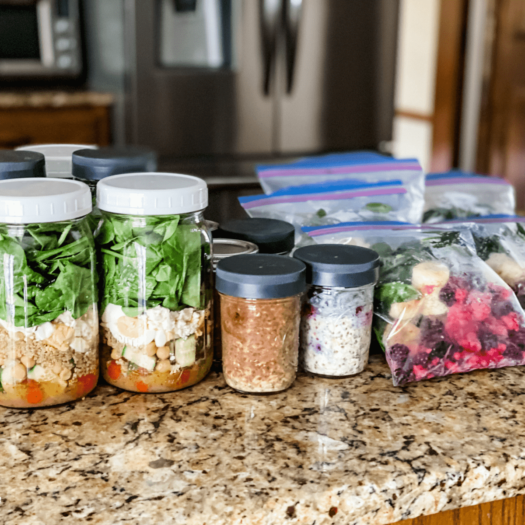 Make healthy food easier to get to by placing it in the front of a cabinet. In the Health Education and Behavior study, normal-weight people were more likely to store snack foods out of sight in a cupboard or a drawer and to place healthier foods in more visible places. Women who had soda and breakfast cereal on the countertop weighed more.
Have an emergency stash.
Fresh fruits, veggies, and proteins are fantastic to have on hand. But if you're a few days late with this week's grocery run or you're just getting back from vacation, you'll want to dip into your emergency supply for a healthy meal. Store frozen veggies and fruit in the freezer and brown rice, quinoa, canned beans, nuts, and seeds in the pantry.
Confine food in the kitchen.
Don't hide food throughout the house! This means saying good riddance to that candy bowl in the family room and the cookie stash in your home office. Obese people are more likely to have food stored in rooms beyond the kitchen, according to a study in the International Journal of Obesity.
Bring sound into your kitchen.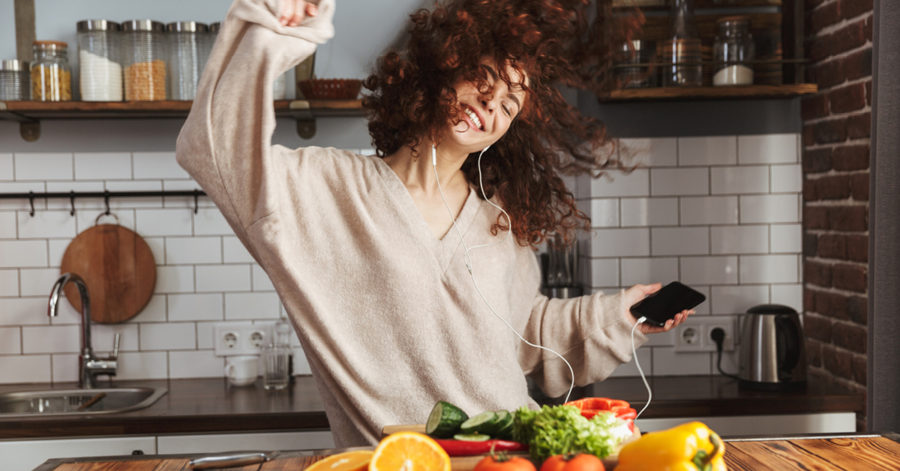 Whether you have a radio, speakers for your iPhone, or another way to listen to music, play soft tunes while you cook and eat. This may help you feel relaxed and make you more mindful of what you're eating, encouraging you to choose a healthier meal, found a study published in the Journal of the Academy of Marketing Science.