Ever noticed yourself drooling at someone's bootylicious butt, and maybe even craved to have that toned and sexy booty? We can bet you're dreaming at how awesome that new red dress would look; only if your butt was toned enough! *sigh*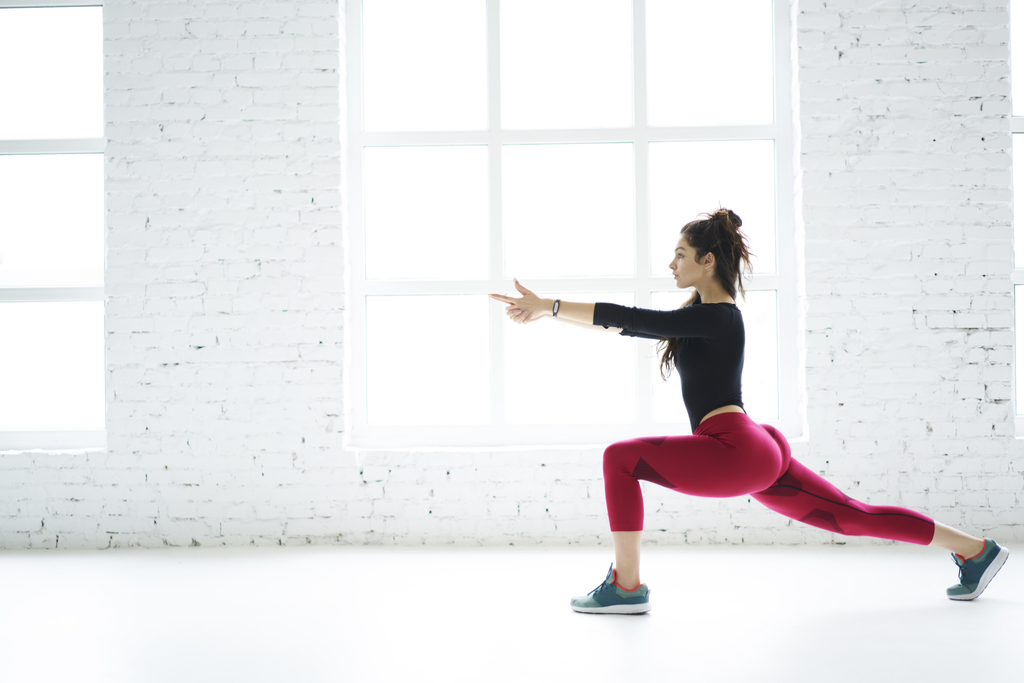 Well, we heard you, dearies! Don't worry we got your back. Here are 5 workouts that are going to get you that absolutely toned and super sexy butt. All you need to do is focus, and work your glutes well. So, let's begin!
5 workouts to get that killer booty:
Ass on the Grass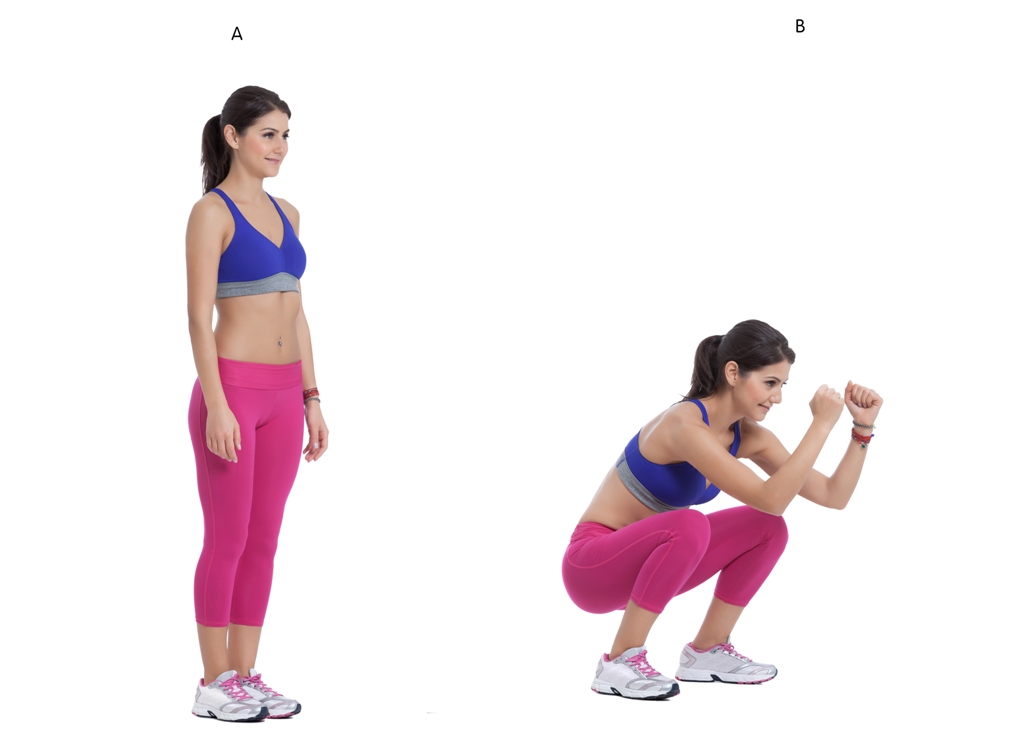 Muscles Worked: Calves, Glutes, and Quadriceps
Stand on the mat with your feet little more than shoulder width apart. Keep your upper body straight – glutes to neck all in one straight line. Push your hamstrings back and squat down completely. Go as low as you can and come back up. Repeat.
Sets and reps: 3 sets x 15 reps
Donkey Kicks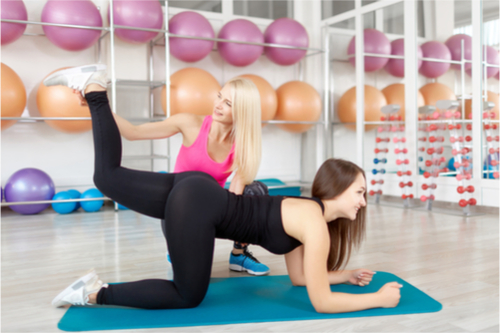 Muscles Worked: Glutes, and Lower Back
Begin on all fours. Keep your hands shoulder width apart, and your knees right under your hips. Bend your left knee to about 90 degrees and flex your left foot. Lift your left knee to your hip level and kick backwards. Come back to start position and repeat. Do the same with the other leg.
Sets and reps: 6 sets (3 sets/leg) x 15 reps
Rainbows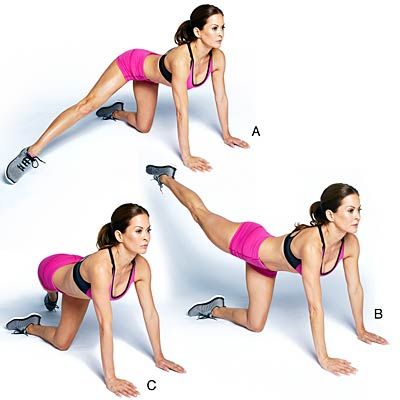 Muscles Worked: Glutes, Hamstrings, and Core
This workout strengthens your glutes. Get down on all fours; palms facing downwards, in line with your shoulders. Your knees and palms should both be shoulder width apart. Contract your abdominal muscles to engage your core. Keep your back straight and raise your left leg up to about 45 degrees on the side of your body. Make an arch with this leg. Go down and beyond to overlap over your right leg – just like a complete rainbow. Bring it back to kneeling position. Repeat with the right.
Sets and reps: 3 sets x 30 reps (15 reps for each leg)
Bear Plank Leg Lifts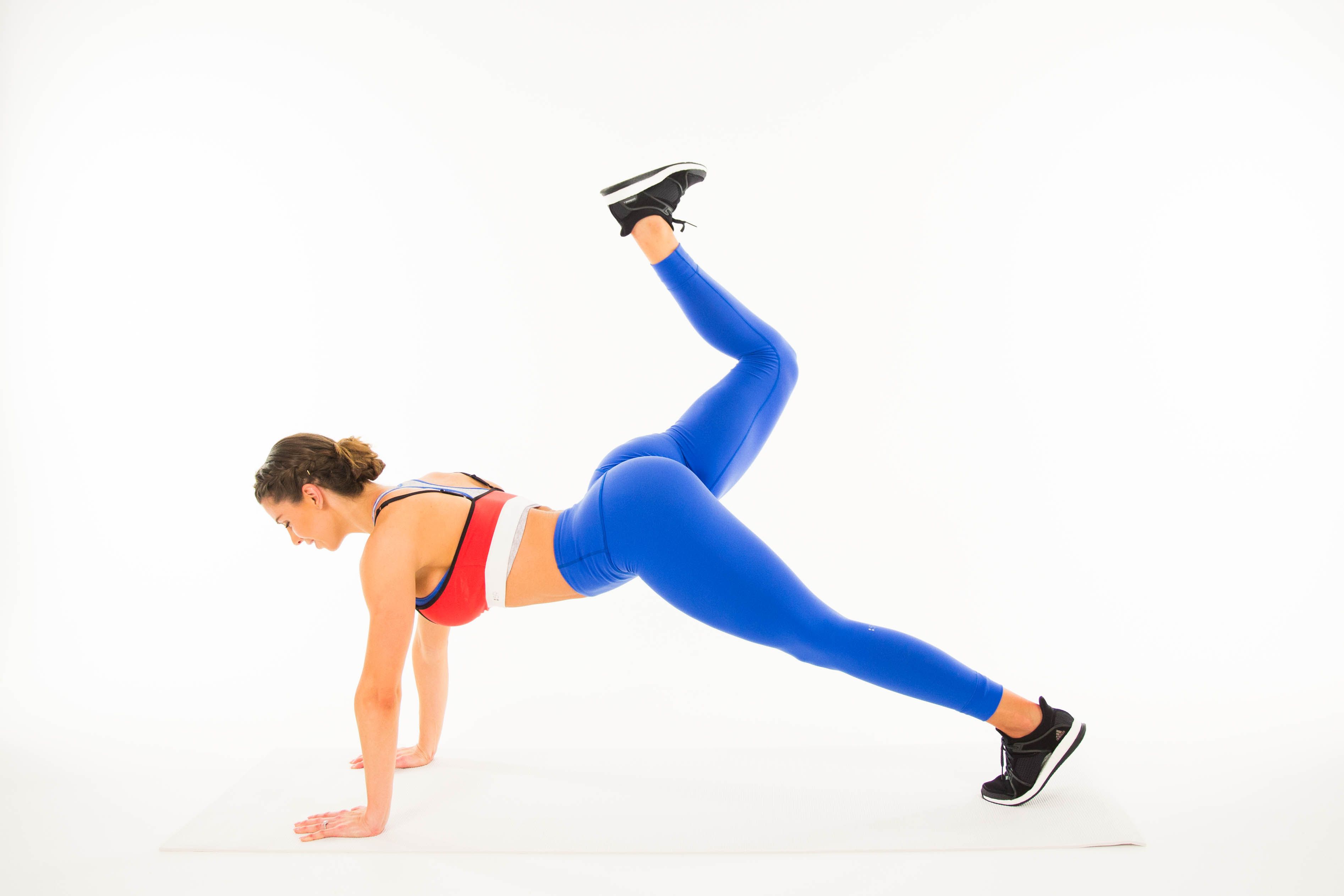 Muscles Worked: Core, Legs, Glutes, and Shoulders
Begin in plank position and lift your left leg up, pushing your heels upward towards the ceiling. Push as far as you can to feel the pull in your glutes and hamstrings. Keep your upper body in a straight line. Push up, hold, release, and repeat with the other leg.
Sets and reps: 6 sets (3 sets per leg) x 15 reps
Single Leg Deadlift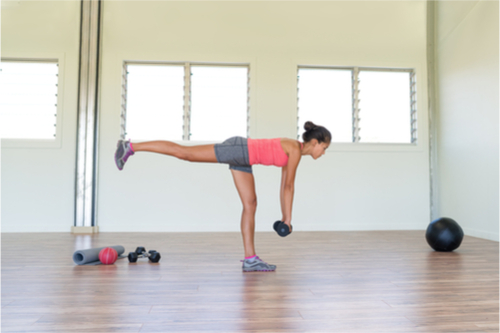 Muscles Worked: Hamstrings, Glutes, Adductor, Hips, and Lower Back.
Start by balancing your body weight on your right foot. Push your left foot backward and bend down. Stretch your arms downward and perpendicular to the ground. Your left heel, glutes, and shoulders should be in a straight line. Hold position for a few seconds before coming back to the start position. Rest, and repeat.
Sets and reps: 3 sets x 5 reps
These are the 5 best booty workouts that will get you that sexy butt you've always been longing for. Get ready girls, a super-hot butt is just 5 moves away!
About The Author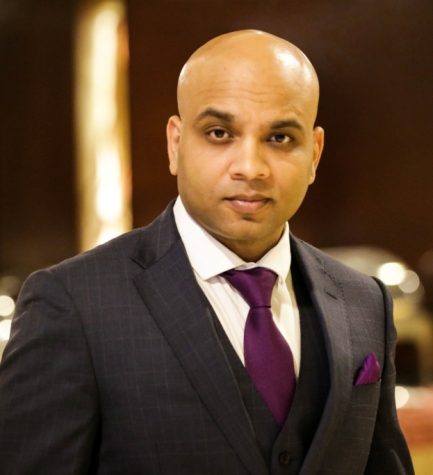 Amaresh Ojha
CEO & Founder of Gympik.com
Gympik is the brainchild of Amaresh, a fitness enthusiast and an IIM Bangalore alumnus. His vision for Gympik evolved from his passion for health and fitness and its implications in modern lifestyles. The purpose behind this foundation and eventually uprising as India's # 1 fitness discovery platform is to make fitness and wellness accessible to people from every nook and corner of the country.