Strategies to Maintain a Healthy Balance Amidst Festivities
Namrata Purohit, the youngest trained Stott Pilates instructor talks about balancing festive feasts. Rooted in her culture, she understands the dietary requirements of an average Indian and is an expert on weight loss and maintaining a healthy relationship with food. Looking at all the past Christmas and New Year's celebrations and getting back to the  festivities, her approach to all the sweets and  treats is quirky (and you won't need to restrict and count your calories for this one!)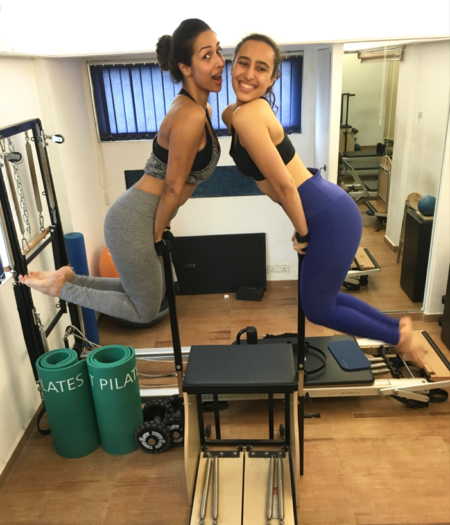 Indulge or Refrain?
Your Festive Season Dilemma Solved!

As the festive season approaches in India, and we want to we all find ourselves contemplating between staying true to our diets and indulging in the joy of eating sweets along with balancing festive feasts. Here's India's most celebrated Pilates trainer, Namrata Purohit, sharing valuable insights to help you navigate the treats and cheats of celebrations!
While she typically advises clients to savor a 'treat meal' once a week, she understands that with the electrifying atmosphere of festivities, there is a need for a more liberal approach. Most people would like to enjoy the sweetest of the season and find food and drinks to be a large part of enjoying the festival. Namrata suggests starting your day with a wholesome, fulfilling meal and having a small bite before leaving home for the festivities, as that can prevent excessive indulgence in treats. The less hungry you are the less likely one is to get tempted by the treats or overdo the treats.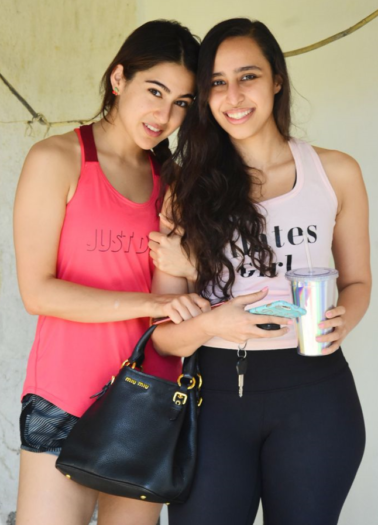 Cheers to a Healthier You: Skip the Drinks
One might end up having a few glasses of alcohol, soda, or other aerated drinks during this time. This can easily tip your daily calorie scale, often leaving you unsatisfied, leading to added hunger later on. Opt for healthier alternatives like water, coconut water, or, if necessary, natural and fresh fruit juices. As far as possible skip the cocktails and if you must have alcohol try not to add extra sugar to it through the use of aerated drinks. 
Breaking Free from the Vicious Cycle
It's common to fall into the cycle of starving or under-eating after indulging. Many times people will have an indulgent dinner, skip breakfast, and have a light lunch as they feel they overdid the dinner but then end up overdoing the dinner again, and nibbling on other food. It's much better to give your body the nutrients and nourishment and stay full and satisfied with home food as you'd be less tempted to indulge again.
Also, do not let guilt overshadow your enjoyment! Stressing over overeating accomplishes little. If you choose to savor something, do so wholeheartedly, and avoid punishing yourself. Namrata understands the importance of getting back on track and staying fit and healthy but during the festivities maintain an optimistic outlook and relish the celebratory spirit. Don't feel guilty.
Balance Amidst the Festivities: Make Time for a Quick Workout
Even amidst the whirlwind of festivities, remember your goal of living a happy and healthy lifestyle. No amount of celebration should deter you from squeezing in a quick workout.
Last but not least,
Don't let the festive fervor disrupt your sleep; prioritize a little rest
Always keep it KISSS: Keep It Safe, Simple, and Smart