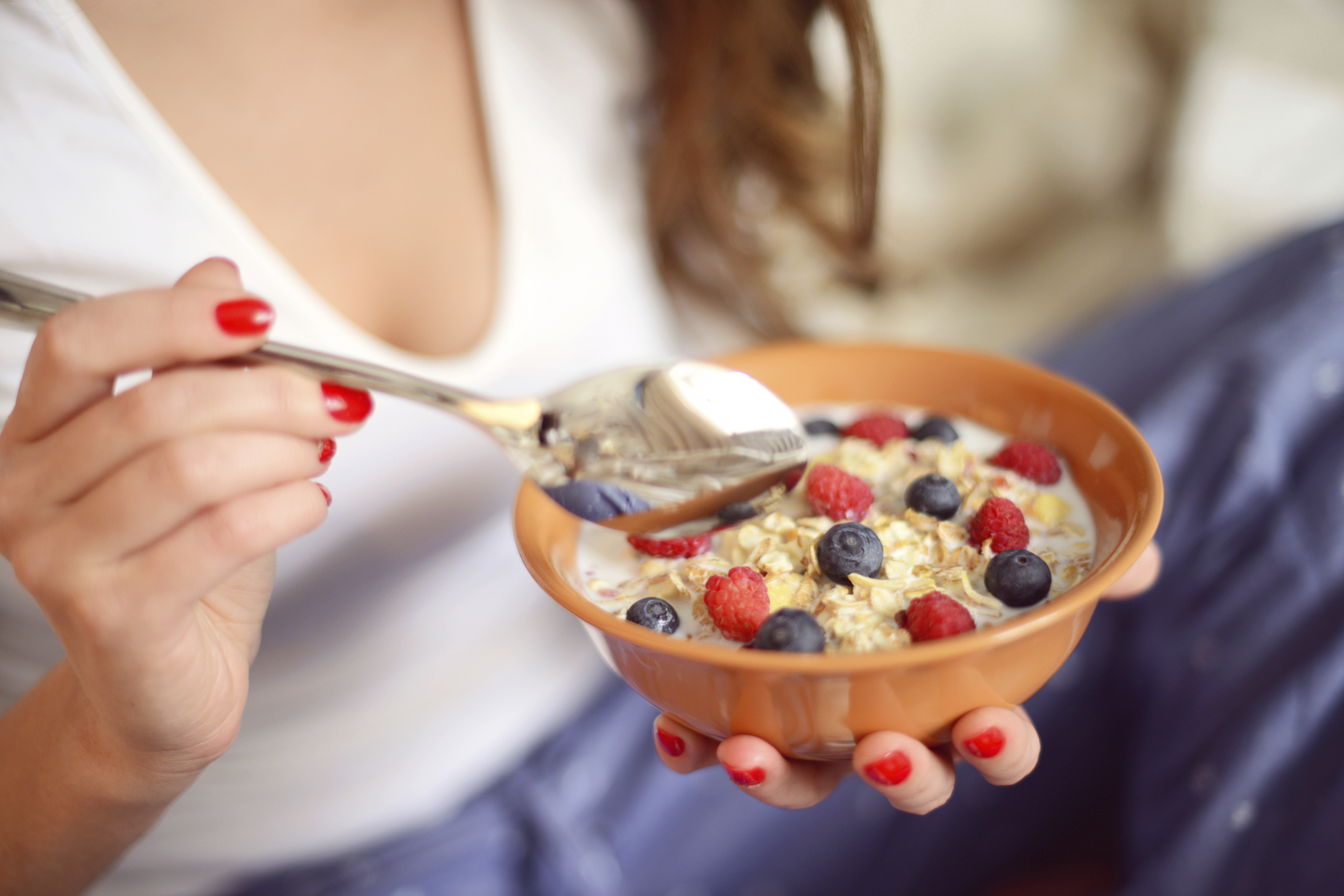 New research from Venezuela and Virginia Commonwealth University shows eating a bigbreakfast filled with carbohydrates and protein then eating a low-carb, low-calorie diet the rest of the day can help you lose weight and keep it off.
Researchers compared their new diet with a strict low-carb diet in 94 obese women who were notphysically active. Both diets were low in fat and total calories but had carbohydrates distributed differently.
The 48 women on the "big-breakfast diet" had 1,240 calories a day – 46 grams of fat, 97 grams of carbohydrates, and 93 grams of protein. They ate a 610-calorie breakfast with 58 grams of carbohydrates, 47 grams of protein and 22 fat grams. Lunch had 395 calories (34, 28 and 13 grams of carbohydrates,protein and fat, respectively); dinner had 235 calories (5, 18 and 26 grams, respectively).
After four months, results show the women on the low-carbohydrate diet lost an average of about 28 pounds. Those on the big-breakfast diet lost nearly 23 pounds on average. But after eight months, the low-carb dieters regained an average of 18 pounds, while the big-breakfast group kept losing weight, dropping another 16.5 pounds. Women on the new diet lost more than 21 percent of their body weight, compared with 4.5 percent in the low-carbohydrate group. The big-breakfast diet works because it makes you feel fuller and reduces cravings for sweets and starches.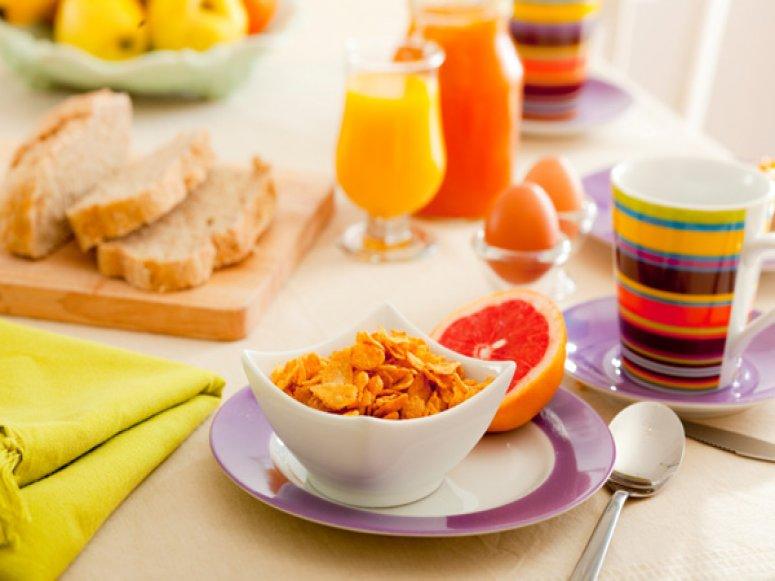 Having a good breakfast is important. It increases metabolic rate so you burn up more kilojoules during the day, which can help you lose weight. Beware of eating too many sweet foods. No matter what time of the day you eat kilojoule laden food (sweets) – if it's more energy than your body can use it will be stored, meaning excess kilos.
Tips to add a lift to your breakfast
Here are some greats tips to help you give your breakfast a bit of a lift.
A cereal bar or simply some fruit is a great way to get some early-morning nutrition, even when you don't have time to sit down to the breakfast table.
Whether its cornflakes or weetabix, readybrek or good old porridge, why not liven up your breakfast by adding some fresh fruit? Slice a banana and add to your cornflakes – or chop up some fresh raspberries to give your porridge a bit of fruity edge. Vary the fruits and the cereals and treat yourself to a deliciously different healthy combination each morning.
Take a low-fat yogurt, blend a handful of fresh strawberries and a small banana into the yogurt – and there you have it – one healthy, tasty andnutritious drink to get your day off to a great start. And it doesn't have to be strawberries – use any fruit of your choice.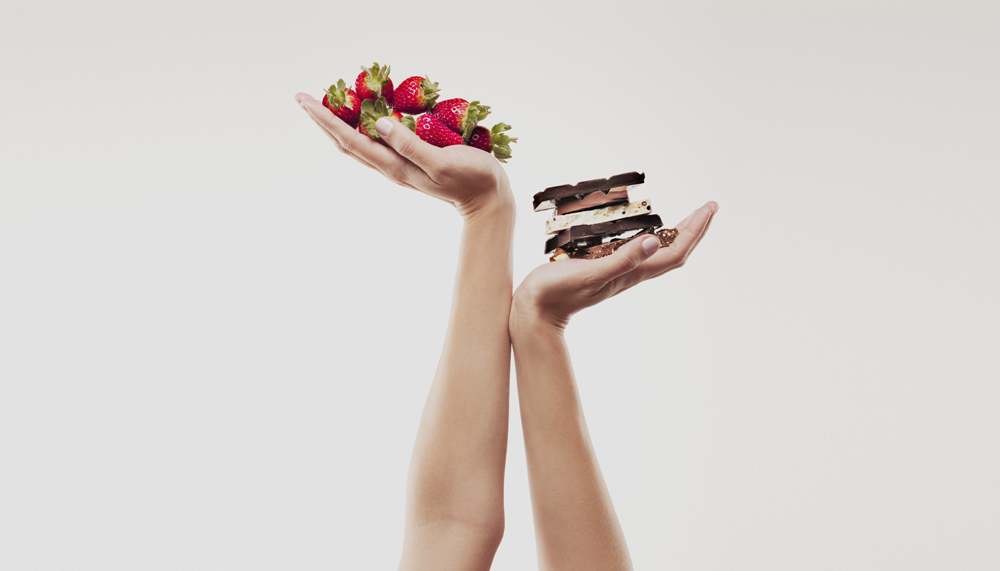 Pop your favourite rashers under the grill. Slice a baguette or a ciabatta in two and toast it. When ready to serve add some tomato and fresh salad leaves to make a really tasty breakfast sambo!
Remember, the food we eat at breakfast really kick-starts our body and provides it with necessary minerals and nutrients. A nutritious breakfast gives your body the energy it needs throughout the morning. By skipping breakfastyou may simply end up starving your body and overeating later as a result.
Related Links