Blueberries packed with antioxidants can help to improve the health of your skin from the inside, as well as out. While they are delicious to eat, they are also used to in a variety of face masks as they can help improve the complexion of our skin.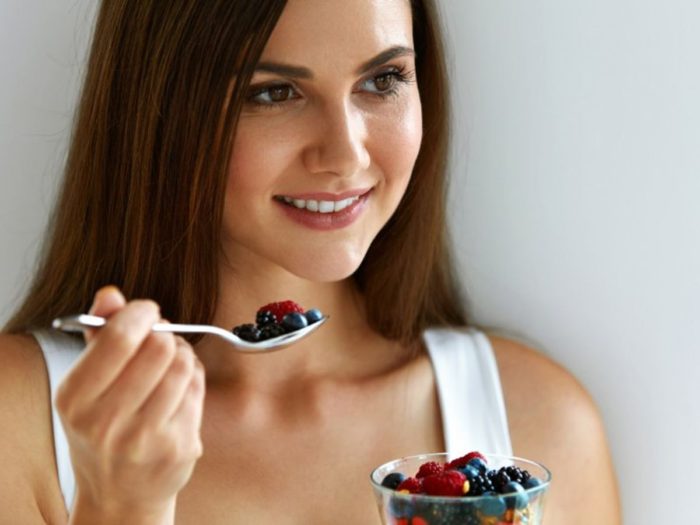 Benefits
Reduce the appearance of red, splotchy skin and spider veins.
Help to control acne.
Even out your skin tone and refine a "congested" complexion.
Reduce the appearance of dark under eye circles.
Add to Diet
Eating blueberries can make you look good because they increase circulation to help your skin glow. The deep blue/purple color of blueberries translates your skin to look young. Anthocyanins, is a powerful antioxidants that shield the skin against harmful free radicals that can damage the collagen that keeps your skin firm.
Eating 1 cup (148 grams) of blueberries per day can help improve your body's ability to send nutrients and oxygen to your skin and other cells, allowing for quicker and more efficient cell turnover, and ultimately, healthier skin.
2 Blueberry Refreshing Face Mask
Blueberry and Yogurt Face Mask:
For Dry Skin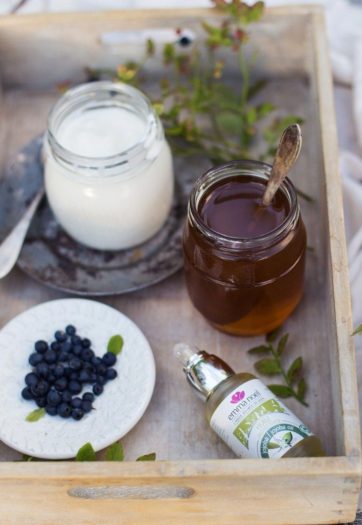 To Prepare & Apply
Blend steamed (1/2 cup) blueberries till smooth.
Add the puree into 2 tbsp Greek Yogurt – This yogurt is strained through cheese cloth or filter which removes whey and gives you a consistency of that between yogurt and cheese. It has distinctive sour's taste. This mask will slough off damaged layer of epidermis.
Spread onto face for 20 minutes.
Wash off with cold water.
Blueberry and Lemon Mask:

This mask is great for oily skin.
To Prepare And Apply
Blend 4 blueberries along with powdered oats, almonds and fresh lemon juice.
Apply the mask all over face for 15 minutes and wash off with warm water.
Blueberry Toner: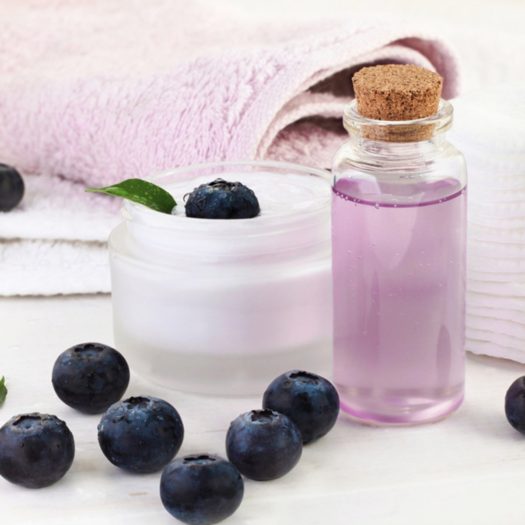 Treat sunburned skin. Dilute pure blueberry juice in a combination of aloe vera gel and pure distilled water. Mix well and spray the tonic on sore, sunburned skin.
Treat your skin to the healing power of blueberries and natural blueberry infused beauty products.