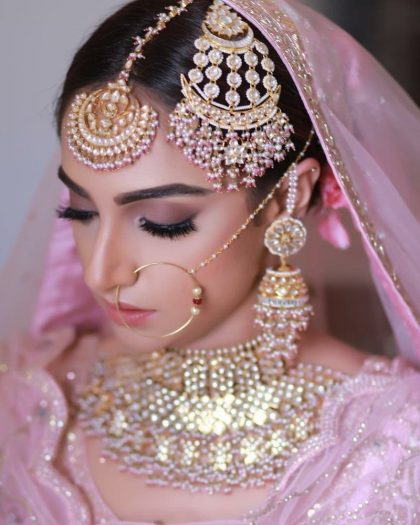 Minimal, clean and fresh is the bridal look for 2019. Before you decide your wedding, makeup make sure, to choose something that makes you feel and look like yourself. Two, a wedding makeup that's long-lasting and stands the test of sweat, tears and bright halogen lighting.
1. While 2018 saw a lot of neutrals, nude lips and smoky eyes, Red matte lipstick is going to make a big comeback in 2019. Classic red lips paired with subtle highlighter on the skin is the best way to go for brides. Wines and berries are the statement lip shades for 2019. If you're daunted, try its softer and pinker variations.
2. Fresh and flawless face will be the order of the day for brides in 2019. To ensure a luminous finish is to create a healthy canvas for your foundation and makeup by prepping with the right primer or even gentle exfoliating peel pads. Enhance your bridal glow by beautifully yet mindfully highlighting and contouring the face. Glowing skin should be a bride's priority, as people are not interested in looking like painted masks anymore.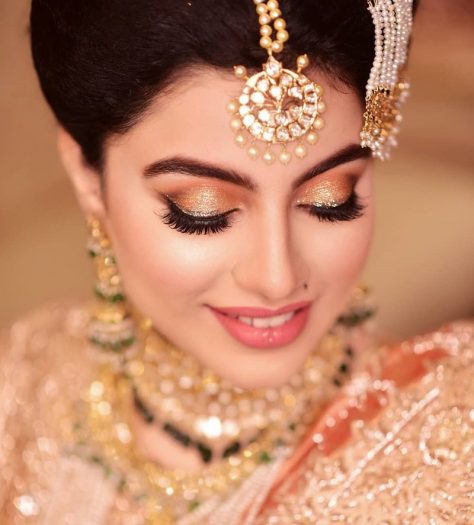 3. Days of the stark black kohl look are gone. The flavour of the season is brown. Browns won't make the eyes look too heavy or close the way a black will. The colour palette that'll rule the roost will be pastels— nude or burnt rose, peaches and cream.
4. Jewelry is another focus area for many of the women opting for an Indian wedding. Choose at least one special piece to wear around your neck and matching earrings to emphasize the piece. Jewelry pieces should be your focus when deciding how to dress.
5. Mix and match. Find your own personal balance, go 70 per cent timeless and 30 per cent trend. You'll not only be playing it safe, but you'll be also be playing it wise.
Stay Gorgeous.