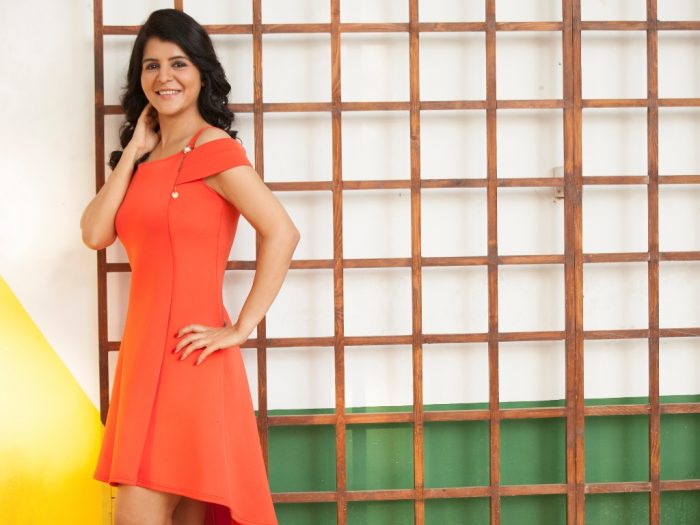 An MBA from XLRI Jamshedpur and with over 10 years of work experience in Multinational Banks, Chetna Vasishth joined the education sector with a training firm. Two years ago, she set up ChetChat as a pro bono initiative with the goal of helping our youth in taking the most informed career choices, since she believed that the youth across the country and in several other countries do not have the most accurate information to take their decisions on, parents are also limited in their knowledge and counsellors are either very expensive or misinformed.
She now runs a hugely popular digital talk show on YouTube on career guidance for the country's youth. So far she has conducted over 140 video interviews with experts, CEO's, founders, students, celebrities and many more interesting people.
Lets turn tables and interview the digital talk show host herself today, in a chat with Namita Nayyar, President www.womenfitness.org.
Ms. Namita Nayyar:
You set up ChetChat two years ago as a pro bono initiative with the goal of helping the youth in taking the most informed career choices. Share with us your journey of moving from the corporate sector to joining the education sector and then starting your own YouTube channel.
Ms. Chetna Vasishth:
I did my post graduate studies from XLRI, Jamshedpur and became a corporate banker.  I worked with some of India's largest MNC banks for the first ten years of my professional career. The birth of my son saw me take a break from the corporate world. I then set up and ran a training company for the next 10 years. My firm trained bankers from more than 10 banks, both within India as well as overseas.
Along the way, I became convinced that I should reach out to youngsters not only when they are established in their careers but even earlier – as they are about to make the choices that would then define them for the next 10/15 years. Setting up ChetChat therefore seemed to be a natural extension of my work, since the idea was to use my network to provide free videos for students across the world to help them make informed career choices. Soon this spread and we were fortunate to meet with and interview some inspiring people who were leaders of their fields, celebrities, students, start-up founders and CEO's
This interview is exclusive and taken by Namita Nayyar, President womenfitness.org and should not be reproduced, copied or hosted in part or full anywhere without an express permission.
All Written Content Copyright © 2017 Women Fitness Org