By Ms. Shalini Bhargava,
Director at JG'S Fitness Centre
If you are absolutely bored with your humdrum fitness routine, doing the same exercises day in and day out, you definitely need to incorporate some variety to jazz up your exercise routine. Many of us consider workout to be nothing but yet another form of additional work, thus condensing down your interest and motivational levels in a major way. Whether it's performing solo stretches or its running on the treadmill pointlessly, fitness can absolutely lack the fun element. If you have been contemplating on things that can help spice up your boring workout schedule, you surely seem to have landed at the right place.
Leaf through the below mentioned dance workouts that can take physical activity and turn it into an exciting game.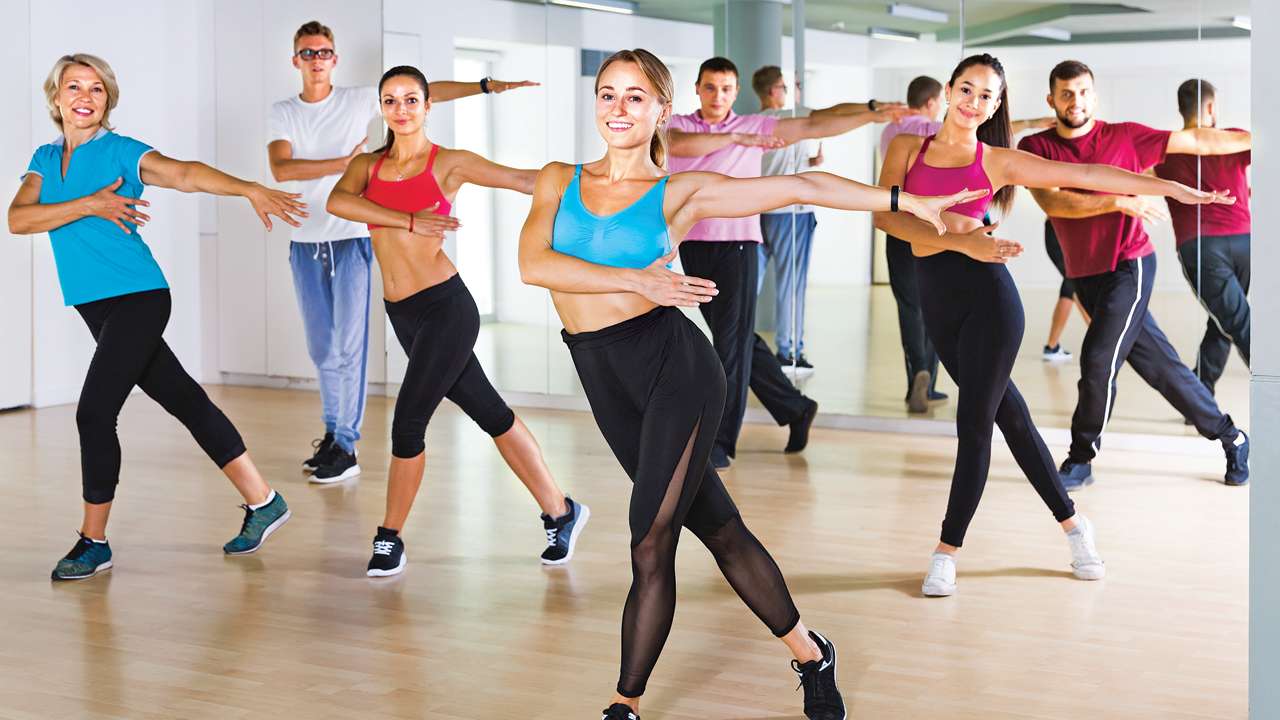 Zumba– Workouts should never feel like workouts at all and with Zumba the encouraging dance fitness technique that is based on salsa and other Latin dance moves, you will never get a feel that you are actually sweating it out. Resembling a typically dance floor of a club, Zumba exercises are nothing but a fun and social way of working out with fitness being the major bonus! By moving your body to upbeat tunes, the workout largely helps in burning down Calories and fats, shapes muscles, offers a full-body workout, enhances mood and offers various aerobic and anaerobic advantages.  Most importantly Zumba is a social workout enabling you to tag your friends along in on your workout routine.
Polga- Fancy doing a pole dance, but have always been hesitant about giving it a shot? You must give Polga a try. A novel combination of pole dancing and yoga, Polga is said to boost your strength and open up your joints, apart from enhancing posture and coordination. This unusual amalgam of workout is speedily evolving as a therapeutic art form that is sure to shower your body with unceasing benefits. By integrating pole dancing with forms of yoga, the idea is to effortlessly combine cardio and resistance training, and the moves like wrap around, hook spin, inversion, and the splits will nothing but leave your enthralled. What's more is that along with lifting your entire body, these challenging movements will also alleviate your mind and soul.
Masala Bhangra – A High intensity and a universal Indian dance workout program with ecstasy of Bhangra and Bollywood scorching heaps of calories, sweltering to the beat of the dhol drum. This is a high vitality exercises that makes you sweat, smile and shed those unwanted kilos, that you want to get rid of Bhangra keeps your metabolic level in elevation, which leads to weight loss and also tones and conditions the entire body. Swing and turn, and then trail it up with expressive hand and wrist actions. There is also a bit of clapping, bouncing, twisting and even some screaming to balle balle. On a run-of-the-mill one can burn more than 500 calories while performing this fun workout.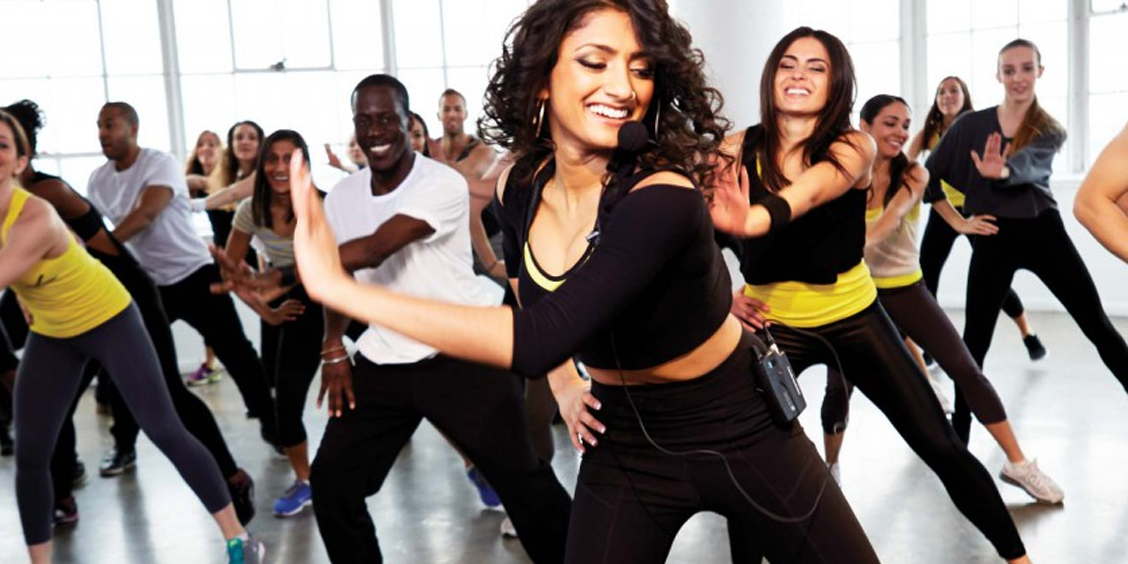 Step Aerobics – If you've never tried step aerobics or haven't done step, you should definitely give it a try. With step you'll get a whole muscularly composed workout as you toil the entire right side of your body just as to your left. In this manner your body will be strengthened and conditioned equally — and you tend to become sturdy as a whole. Pacing up, over and around an adjustable step to the beat of high-energy music gives you an excellent total-body workout good for burning fat, building muscle and improving your fitness. 
Bodyjam Workouts – How about sweating it out through an addictive blend of the newest dance forms and hottest up-to-the-minute. Try the new Bodyjam workouts which will surely have you burning those stubborn calories without compromising on the fun aspect. The best part? This dance-based workout won't even make you feel like you're working out. The fun exercise will teach you the right movements that will undoubtedly bring back the lost spark to your gym sessions.  Bodyjam plays a major role in improving your kinaesthetic cognizance, recuperate your movement quality and advance your sense of beat and rhythm.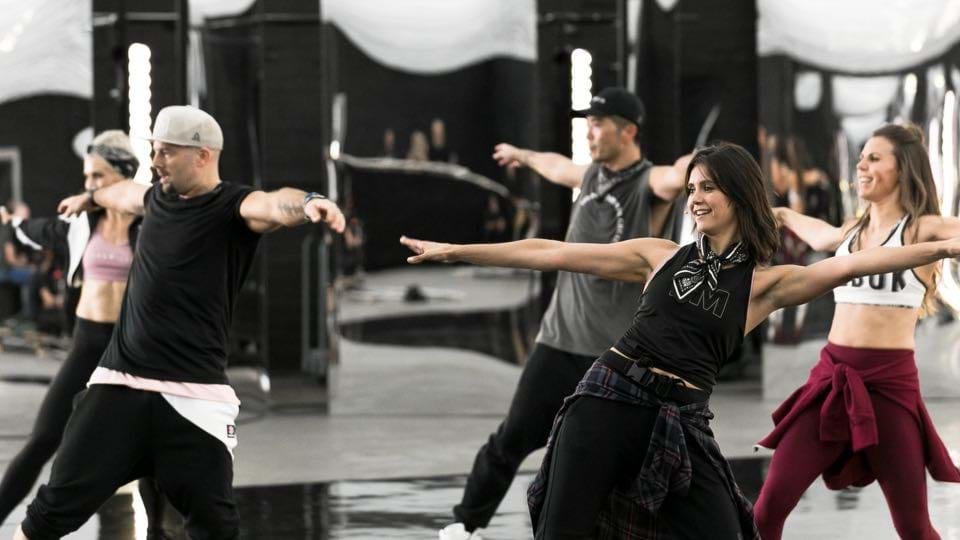 Get set to transform your uninteresting training sessions into an interesting and stimulating affair by giving these fun dance workouts a try.