By– Ms. Preety Tyagi, Lead Health Coach, Nutritionist, and Founder of MY22BMI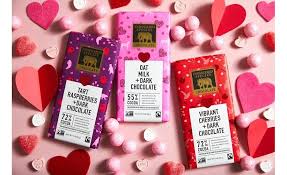 Dark chocolate contains antioxidants that are strong. A flavonol called epicatechin is among the most beneficial.
It is also an aphrodisiac food, aside from being a food that is related to being a love inducing food as it decreases depression and elevates satisfaction levels. Sexual pleasure-boosting ingredients. So, for lovers, it is definitely perfect. It does, however, also have the following health benefits—
Increases heart health: It has been shown that antioxidants in dark chocolate reduce blood pressure and increase blood supply to the heart, minimizing the risk of stroke, coronary heart disease, and death from heart disease.
Improves brain function: Flavonols have a beneficial effect on brain activity in dark chocolate, including increased response speed, visual-spatial perception, and better memory. Although research is ongoing, one explanation for this could be that blood flow to the brain is increased by flavonoids.
Increases the active movements- Its intake encourages circulation and decreases the amount of oxygen used by an athlete when engaging in relatively vigorous exercise. This helps the athlete to withstand the strength of the exercise for longer.
Boosts immunity- Flavonols inhibit the overdrive of the immune system and reduce oxidative stress.
Reduces stress: It is a perfect way to ease the rate of tension in the body. The first element, however, remains a healthy workout at all times. As stress is a risk factor for cardiovascular disease, this could be due to the impact of dark chocolate on heart health.
With its health: You should consider letting dark chocolate into your life to improve compounds and micronutrients if it's not already a part of it. It is important to note that it contains caffeine in dark chocolate and is not suitable for those people who are influenced by it.