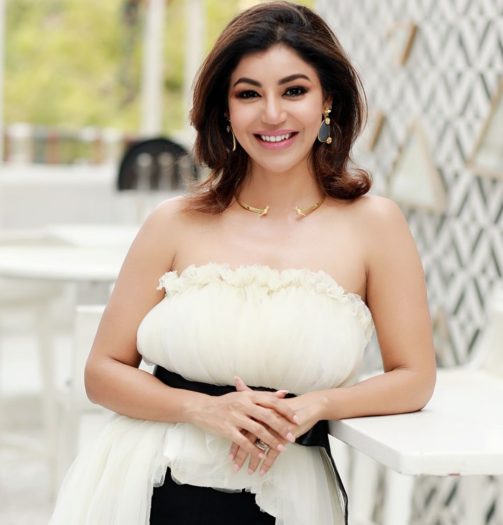 Actor Debina Bonnerjee shot up to fame in the film industry playing the role of Sita in the 2008 television series Ramayan. She has also appeared as Mayuri Narayan (in Chidiya Ghar), and in several reality shows. In 2019 she appeared in Colors TV's show Vish: A Poisonous Story.
Married to actor Gurmeet Choudhary , this was the first time in years that she's at home in Mumbai on her birthday due to Covid-19.
Women Fitness team catches up with her on her profession, fitness, diet, beauty and mental health during these challenging times.
Ms. Namita Nayyar:
Starting off by playing the role of Sita in the 2008 television series Ramayana. It has been a never-ending journey. Today you are an established name in the Entertainment Industry, Share how has this journey been for you?
Ms. Debina Bonnerjee:
I am extremely happy and thankful to Almighty with the way everything shaped off rather. How the journey has been for me. I think it has been excellent. The kind of range that I have been able to show as an actor with the various shows that I got to act in my career is commendable. After doing Sita, I was getting quite a few roles of the same genre. In fact, people were wanting to cast me as Parvati and Sati
So it was a conscious decision to stay away from my theological character and wait for the right opportunity. That's when Chidiya Ghar came across. And I did it with a lot of conviction. And people loved me in that eccentric role of Mayuri. And after that, I had a huge leap in the terms of playing a negative character. But I think conviction is the key. By playing the negative character also, I was so convinced at the desire of the woman that I played, I think the negative character also stood out and people just loved her
Sabrina, I'm talking about her. So, yeah, the journey has been excellent
FULL INTERVIEW ON NEXT PAGE!
This interview is exclusive and taken by Namita Nayyar, President womenfitness.org and should not be reproduced, copied or hosted in part or full anywhere without an express permission.
All Written Content Copyright © 2020 Women Fitness Org