Dussehra is much more than just a festival; it's an occasion that evokes a sense of unity, devotion, and culinary delight across India. These celebrations not only mark the triumph of good over evil but also signify the victory of togetherness and communal spirit. We bring to you a curation of easy-to-make sweet recipes that are sure to become the star of your Dussehra gatherings! So, fasten your apron and let the sweet aromas of tradition fill your home.
Pink Coconut Laddoo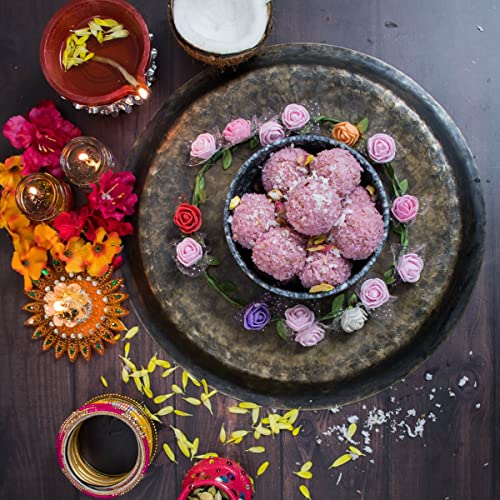 Ingredients:
Freshly Grated coconut – 2 cups
Condensed milk – ½ cup
Beetroot juice – 2 tsp
Cardamom powder – 1 tsp
Ghee (for greasing your palms)
Grated roasted coconut for garnishing
Method:
Begin by gently toasting the grated coconut in a pan over low heat for 3 to 4 minutes, ensuring not to brown it. This toasting is primarily to remove excess moisture.
Once this is done, transfer the toasted coconut to a bowl and allow it to cool completely.
Next, combine the cooled coconut with condensed milk, cardamom powder, and beetroot juice, making sure to mix everything thoroughly.
Take small to medium portions of the mixture and shape them into round ladoos. If the mixture sticks to your hands, you can apply a bit of ghee to grease your palms.
Roll each laddoo evenly in freshly toasted coconut.
Place these laddoos in the refrigerator for 2 to 3 hours to allow them to firm up slightly.
Finally, garnish the laddoos with roasted coconut and serve!
Mango Suji Cake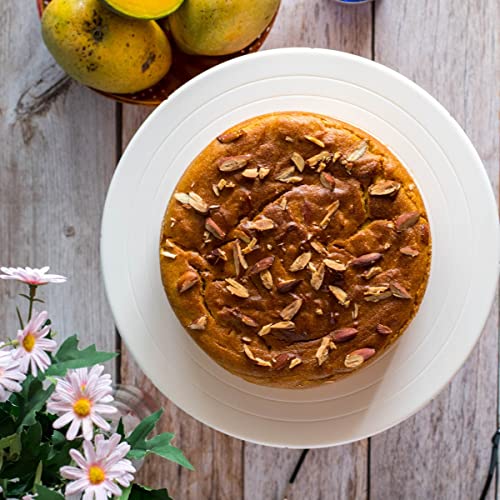 Ingredients:
Suji – 1 cup
Mango Pulp – 1 cup
Sugar – ½ cup
Baking Powder – 1 tsp
Milk- ¾ th cup
Oil – ¼ th cup
Almond – ¼ th cup
Method:
Begin by using a mixer grinder to combine mango pulp and sugar until you achieve a smooth paste. Set this mixture aside.
In the same mixer grinder, grind suji into fine powder.
Now, add oil and mango pulp into the ground suji, and whisk the mixture thoroughly.
Add ½ cup of milk to the mixture and mix it in.
Cover the mixture and let it rest for about 30 minutes.
After 30 minutes have passed, add baking powder and mix well.
Add the remaining milk, ensuring that the cake batter remains thick and not too loose.
Transfer the mixture into a greased baking tin and sprinkle some chopped almonds on top.
Bake the cake in a preheated oven at 180 degrees Celsius for 55 minutes.
After baking, allow the cake to cool on a wire rack for at least an hour until it cools down completely.
Your delicious mango suji cake is now ready to be sliced and enjoyed.