The theme for Earth Day 2022 is "Invest In our Planet". By taking part in activities like picking up litter and planting trees, we can make our need to protect our planet from pollution.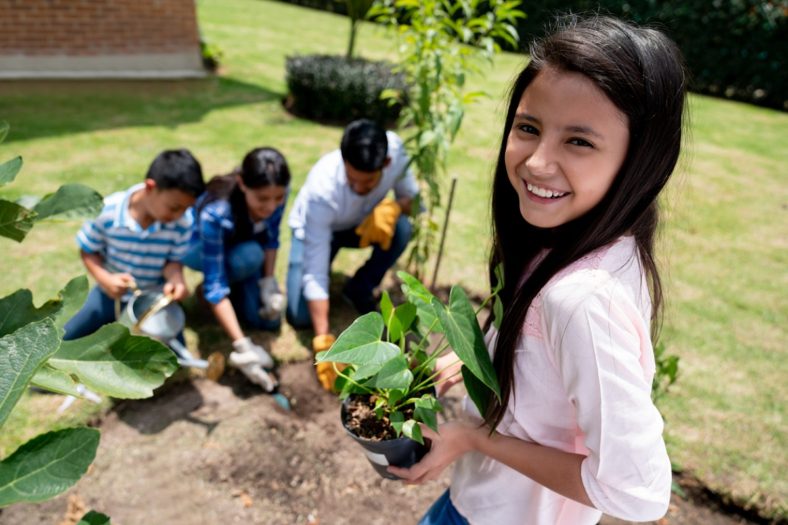 While at home plan activities to teach your child about Mother Earth on this day
Plant a tree to celebrate earth day or in memory of someone.
Educate your child that how plants help by providing a place for bees to pollinate. Eating healthy food for strong immunity.
Show your children how to make compost. Using things around the house such as lint from the dryer, toilet paper rolls, coffee grounds, eggshells, and more.
Spreading awareness among children about recycling and reuse. Remember, one person's garbage is another person's treasure. Have your children go through toys and other items they don't want and post them here. You might find something you want also. Teach your child to recycle instead of adding to the tons of garbage we already have.
Help your child paint a huge earth collage or have children paint and cut out handprints. Place on a box and use the box for recycling paper.
Feed the birds. Make friends with your neighborhood birds by stringing Cheerios on yarn and hanging the goodie loops from trees or terraces. This is also a great fine motor tuning activity for your little ones.
Make a green family pact. Earth Day is the perfect day to create a green family pact. Discuss ways that your family can protect the environment: i.e. turn off lights after use, don't let the faucets run, remember to recycle. Sign a pact promising to keep it green at home.
Read & discover names of different plants grown around you on this Earth day from websites like https://www.houseplantsexpert.com
The importance of sharing this message is so important to help keep our earth healthy and clean.