By Mahak Rathod,
Founder of NUTRI ROUTE
Diwali – "The Festival of Lights", is one of the most widely celebrated festivals across India. People decorate their house, wear new clothes, meet near and dear ones, make loads of different sweets and snacks, perform rituals, burn crackers and pray for happiness, and prosperity.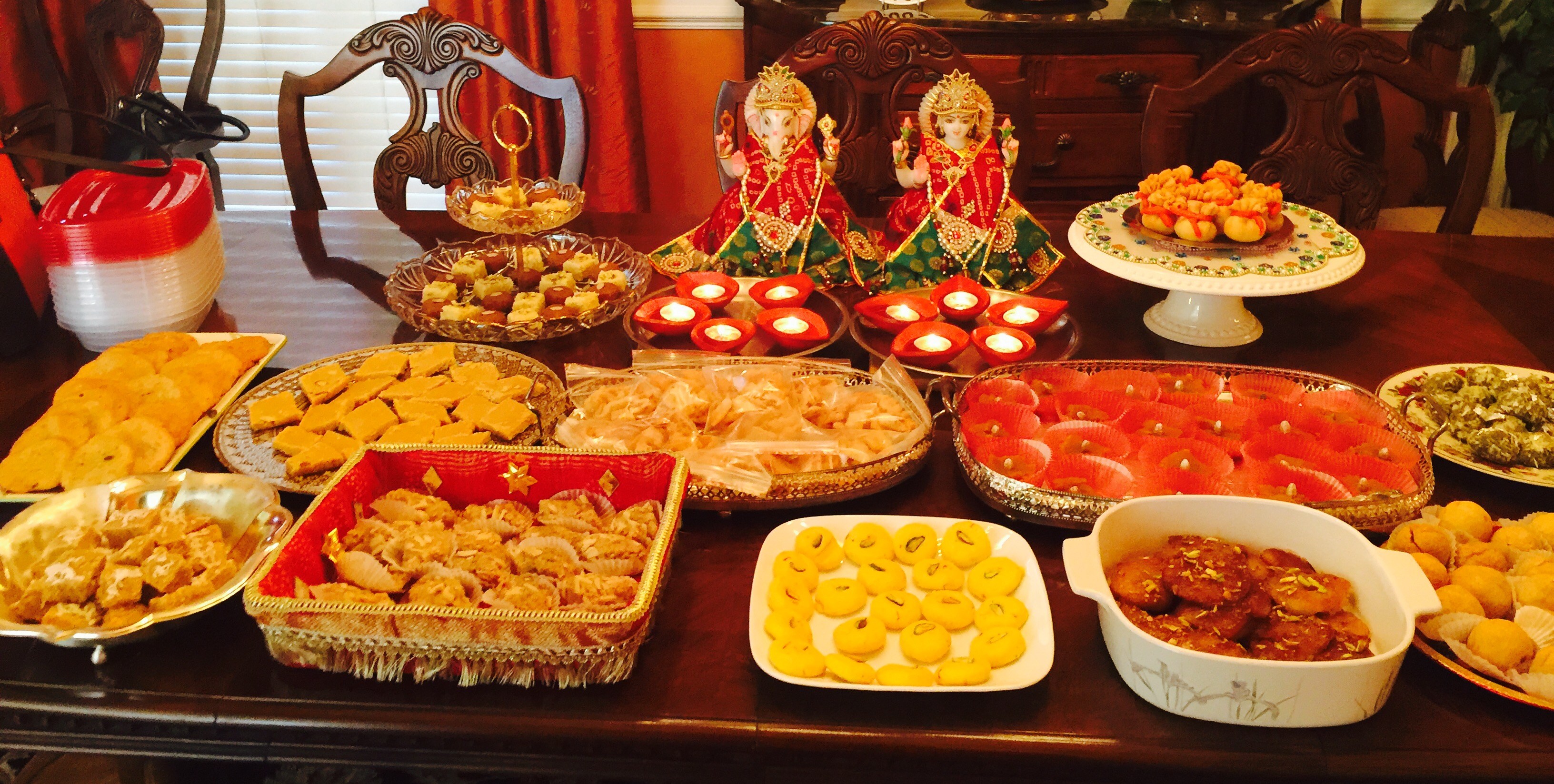 During Diwali, everyone in so much in the bliss of enjoying the festival that they forget to keep a track of their, Sweets \ Chocolates \ Cakes \ Alcohol \ Oily and Spicy Food consumption. Indulgence to all the sinful eating then makes us Guilty, and we end up following all the fad or crash diets to shed those extra kilos.
So to avoid the 'Guilt' of sinful eating, let's find out things to avoid this Diwali, to not only enjoy the festival with happiness and prosperity but also, with "Health and Fitness".
This Diwali let's celebrate #HealthwaliDiwali. 
Mithai from Shops:- As Diwali comes close, Mithai shops get into their most active form to makes Mithais. And along with this steady active mode comes adulteration. 
Most of the khoya based mithais are adulterated with wheat and rice flour to increases their quality, potato, and soybean starch is added to gulab jamun, artificial non- permitted food colours are added to give bright yellow and orange colour, tissue paper soaked in milk to give 'Mallai' texture, aluminum foil used in place on 99.9% silver foil on various mithais. These cheap tricks not only degrades the quality of sweets but are also hazardous to health. They are low in nutrient content and have adverse effects on health.
Make mithais at home, as you can always have a quality check and use nutritious ingredients to make healthy yet a tasty one.
Eg:- Multigrain Ladoos \ Oats and Dark Chocolate Ladoos\ Anjeer- Dates Barfi\ Low-fat Panner Kalakand\ Qunioa Phirnee\ Fruits and Nut Chocolates, these are some alternatives which you can try or choose your favourite ingredient and blend into a healthy mithai.
Oily and Fried Food:- Puris / Shakarpada / Bhujiya / Mathri etc are all deep fried and are high in salt and sugar, they tend to have high calories and trans fats. Not only this, but they also show a negative impact on health. Intake of these are often linked with heart diseases, diabetes, and obesity.
It's better to use an oven to bake your favorite snack so that you can avoid consuming a high amount of calories.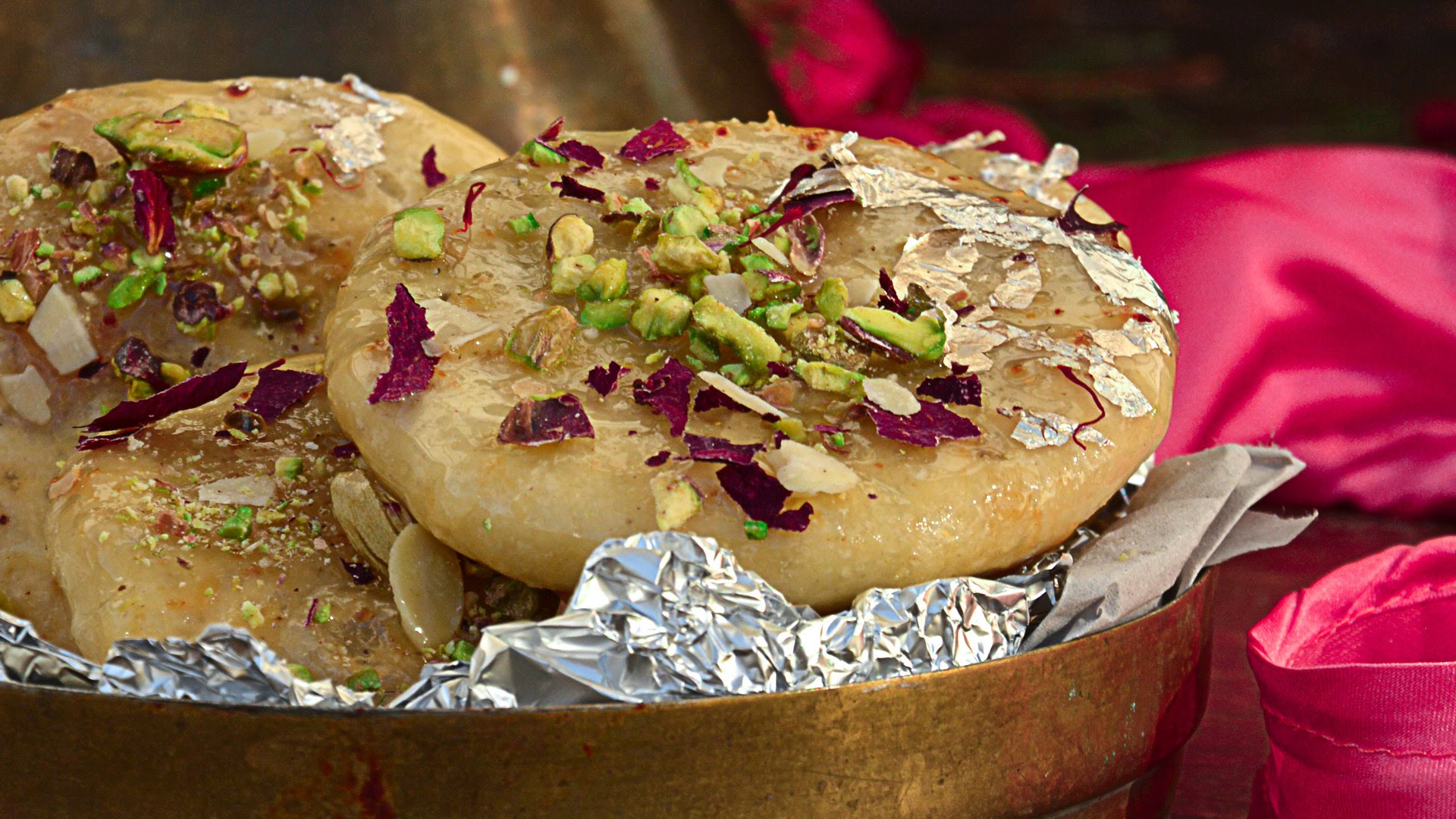 Sauces:- Readymade sauces contain preservatives, high sodium content, saturated and trans fat, which affects the body adversely. It's better to make hung curd dip with garlic/ coriander/onion- beetroot/ mint leaves, etc.
Milkmade Based Sweets:- Milkmade based sweets are very rich in calories with negligible amount of nutrients. They are indeed tasty and one may not stop from having more than one. Instead switch to milk-based sweet, like Apple Basundi, Lauki ki kheer, Fruit and Yogurt or a Fruit Custard.
Gujiya:- Semolina and sugar mix wrapped in maida that is fried, leads to intake of extra calories, fats, and sugar which make you gain extra kilos and promote obesity. Try having baked gujiyas with oats or rajgira mixed with nuts and jaggery instead of white sugar.
Kachori \ Mawa Kachori:- Kachoris are deep fried and have high sugar content. They tend to increase blood glucose levels which later gets converted into fats. 
Samosa \ Patties:- Filled with potatoes, low in nutrients and high in carbs. Why not switch to low-fat panner or raw banana filling with outer cover made of rajgira\ bajra flour baked which is baked in oven, as they have a good amount of calcium, protein, potassium and are also low in glycemic index.
Chiwda \ Chakli:- Flatten rice flakes and maida have more carbs when compared with other nutrients, they tend to increase blood sugar levels, also they are not a wise choice for snacks as one will tend to feel hungry in less than half an hour. Whole Wheat Flakes, Bran Flakes, Oats Flakes, Quinoa Flakes are good alternatives for poha chiwda and baked chakli made from dal mixes are healthy and smart alternatives.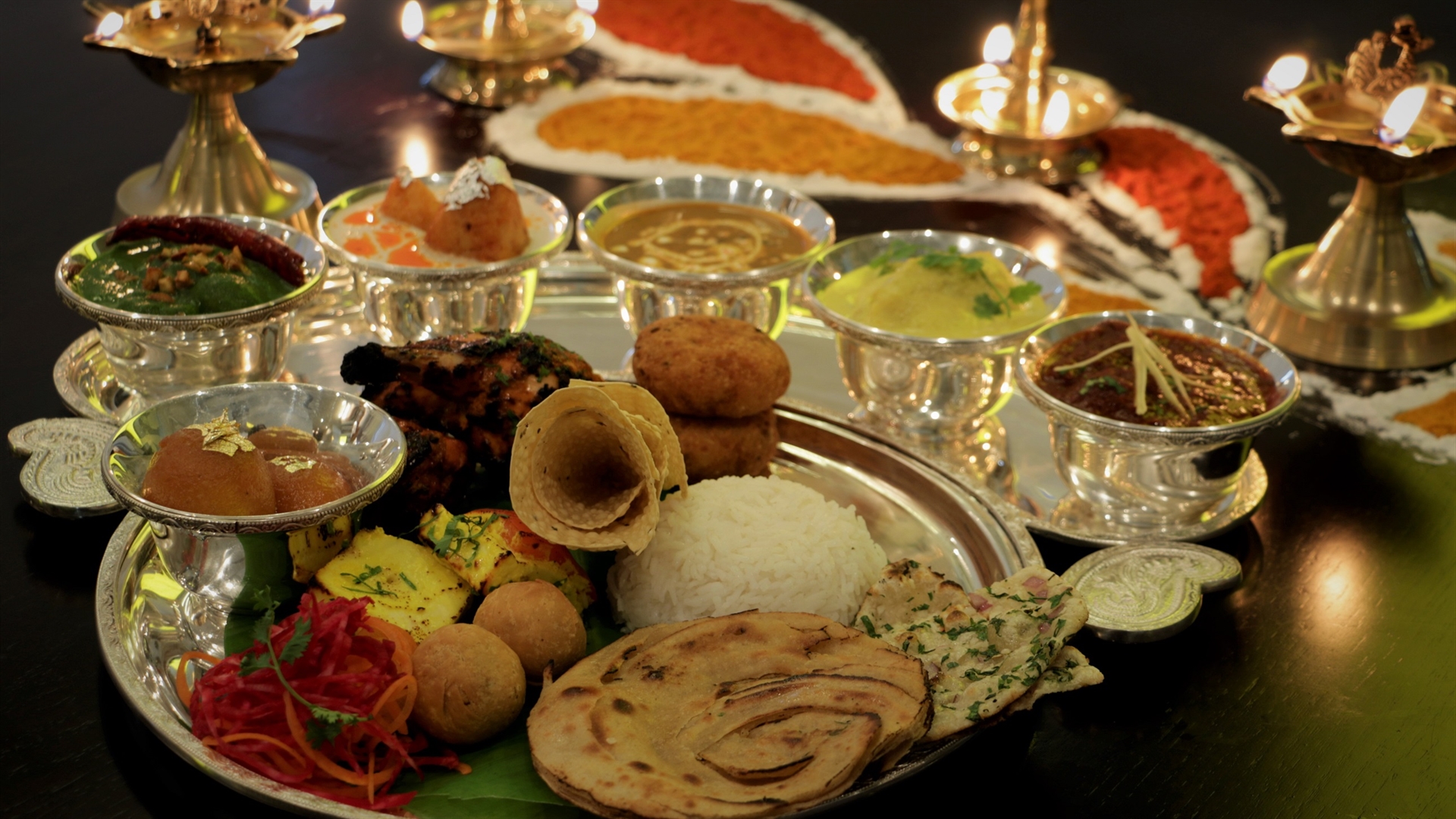 Naan \ Kulcha\ Bread:- Made from refined flour these items make you have loads of empty calories and are high in glycemic index. Switch to multigrain roti or bread, they are low in glycemic index and have nutrients intact.
Aerated Drinks:- Welcoming guests with aerated drinks? Instead go for a gingerly, aampanna, lemon water \ coconut water they have low sugar content and more vitamins and minerals.
This Diwali, let's be creative with our traditional dishes by infusing some healthy ingredients, and making a lip smacking and relishing healthy snack or a sweet. And share the bond of love, health and happiness.