The whole country unites for the colorful and ceremonious festival of Ganesh Chaturthi. And as the tradition goes, there is no celebration without sweets. But that does not mean that you have to binge on some unhealthy options because there are always some healthy alternatives too!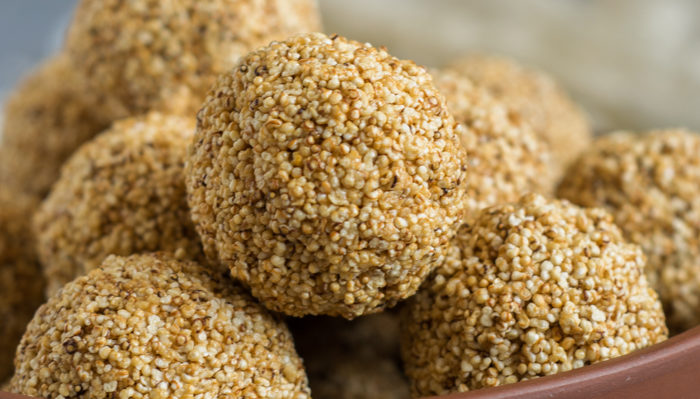 Rajgira Ladoo is a super healthy ladoo made with amaranth seeds and jaggery syrup, making it high in nutritional value too. Rajgira is a healthy grain which is loaded with calcium and protein.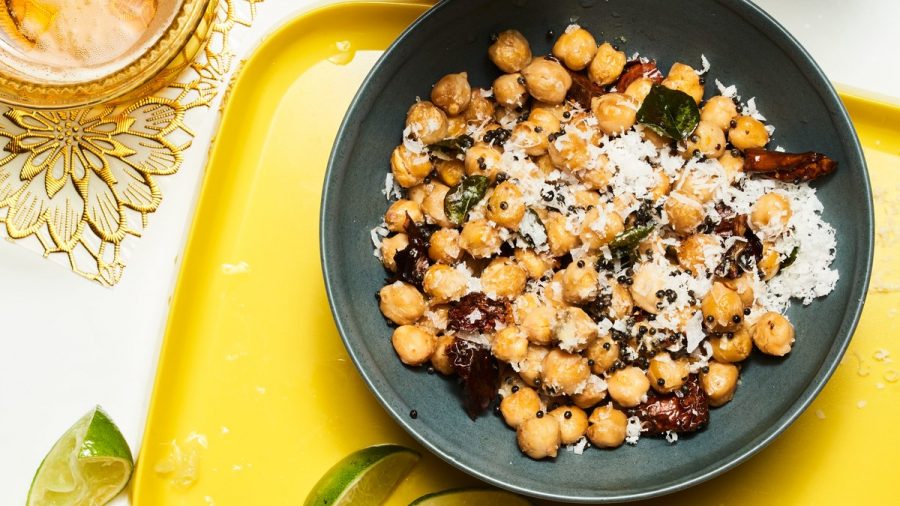 A healthy snack, that is also considered as a South Indian style salad, the Chickpea Sundal Recipe, is absolutely delicious. A simple tadka that the kala chana is stir fried in, instantly lifts up the dish. You can also have this as a starter or appetiser on this Ganesh Chaturthi.
3. Spiced Steamed Rice Balls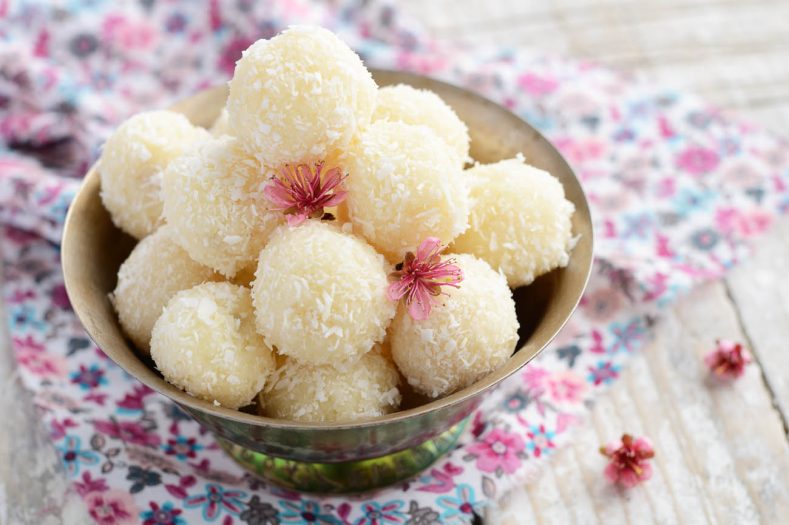 Kobbari Kudumulu also called as Undrallu is a traditional dish that is prepared in Andhra Pradesh during Ganesh Chaturthi. Each family has their own set of naivedhyam dishes to offer to Lord Ganesha during the pooja. Kudumulu are the most common ones that are prepared in most families. This kobbari kudumulu recipe is a salted version that uses rice rava and coconut.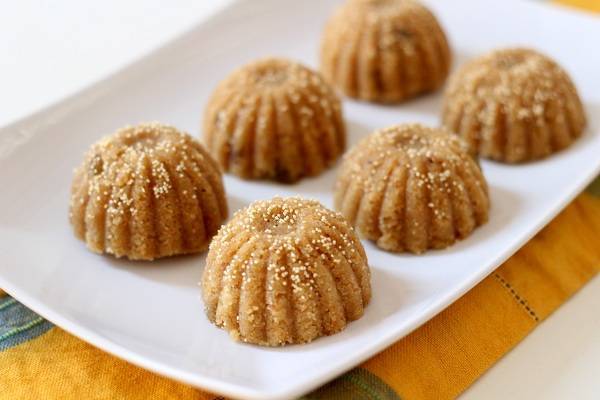 Laddoo can be healthy too if you choose the right ingredients. The traditional Churma na Laddoo is one of those healthy laddoos that is synonymous with Ganesh Chaturthi. The deep fried wheat flour dough balls are sweetened with jaggery instead of sugar. The churma is further enhanced with coconut and sesame seeds to increase the nutritional value of the dessert.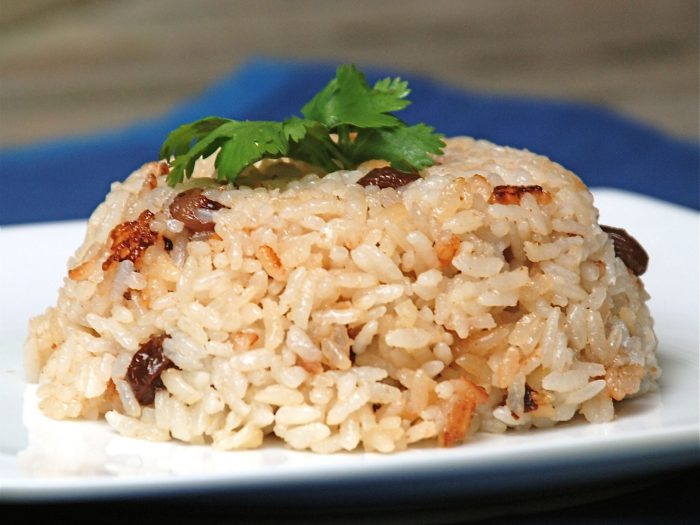 This is one of the common offerings to the deity in South India. Coconut rice is a dish prepared by soaking white rice in coconut milk or cooking it with coconut flakes. The delicious treat makes for one of the most loved bhog items to Lord Ganesha.
6. Banana Sheera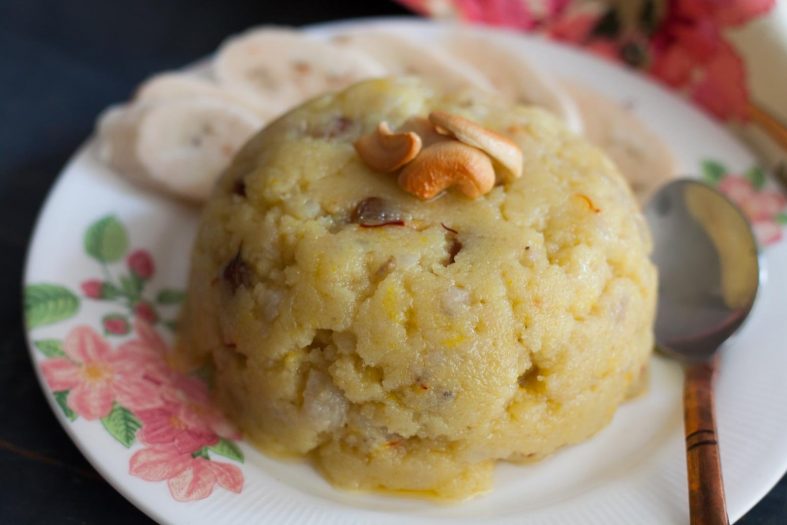 Banana Sheera is an easy-to-make sweet treat, which is one of the common offerings to Lord Ganesha. Made of mashed bananas, semolina, and jaggery, the sheera is a great alternative to the calorie-laden Sooji ka Halwa.