By Dt. Manoli Mehta
1. Sticky Date Pudding Breakfast Oats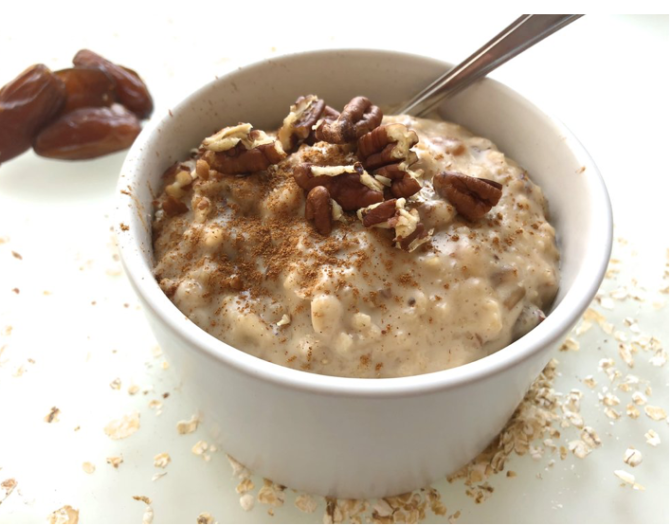 Serves: 1
Ingredients
½ cup rolled oats
½ cup milk of choice
4 large fresh medjool dates, pitted and chopped
1 tbsp tahini (plus 1tsp extra, to serve)
2 tbsp Greek yoghurt or coconut yoghurt, to serve
Pure maple syrup, to serve
Method
Place the oats, milk, half the dates, tahini and ¾ cup water in a small saucepan over medium heat. Cook, stirring constantly, until the mixture comes to a simmer.
Reduce the heat to the lowest setting possible and cook for 12-15 minutes, stirring occasionally and adding a little more water if needed, until the oats are soft and the mixture has thickened.
Spoon the mixture into a serving bowl. Top with the yoghurt, remaining dates and extra tahini. Serve warm with a little drizzle of maple syrup.
2. Date Sweetened Chocolate Fudge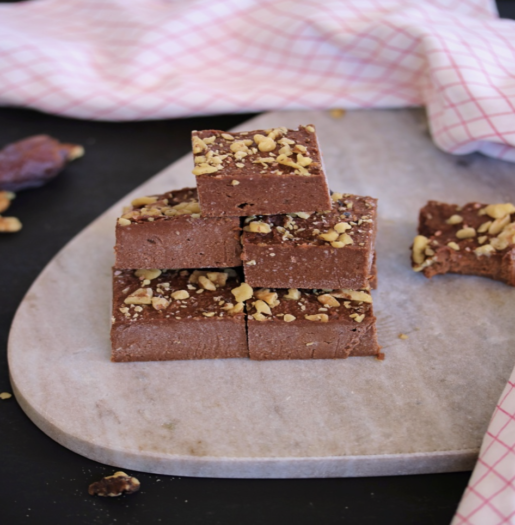 Serves- 1
Ingredients
24 dates, pitted
1 cup raw cashews
1 tbsp. coconut oil, melted
1/3 cup cacao powder
optional, for topping: chopped walnuts
Method:
Line an 8 or 9″ square baking dish with parchment paper and set aside.
Add the pitted dates and raw cashews to a medium bowl and cover with hot water.  Let them sit for at least 10 minutes, or up to 2 hours to get soft.  
Rinse, drain, and transfer to the food processor.
Now add the melted coconut oil and cacao powder, and pulse until super smooth (scraping down the sides of the food processor as needed).
Pour the fudge into the lined baking dish, smoothing over the top.  Top with chopped nuts if using.
Transfer to the freezer until set, about 1 hour.  Slice into squares and enjoy!
3. Sweet Berry Pancake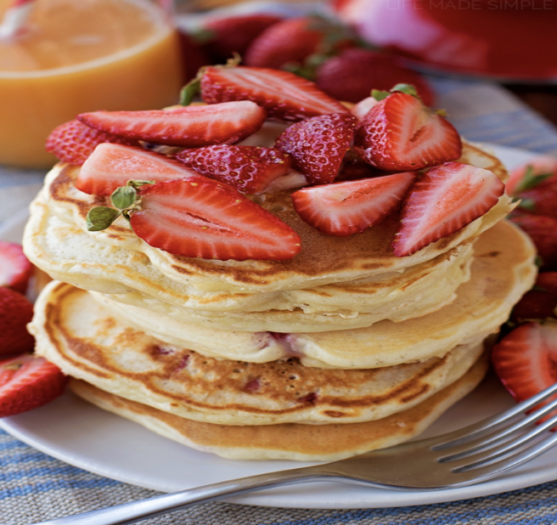 Serves: 1
Ingredients:
2-3 egg whites (or 1 egg + 2 egg whites)
1 tbsp. flaxseeds
1 tsp. stevia
1 tsp. coconut oil
1/3 cup strawberries, fresh or frozen
1-2 heaped tbsp. of a mix of sesame, sunflower and pumpkin seeds
1 tbsp. desiccated coconut
2 tbsp. organic natural yoghurt
Method:
Whisk the following in a bowl: the egg whites, flaxseeds, stevia, a few strawberries, 1 tbsp. natural yoghurt, desiccated coconut.
Place 1 tsp of coconut oil on a medium heat pan (omelette sized pan is best)
Pour the mixture into the pan and allow it to cook.
Once the edges begin to look cooked, flip it! Cook through for another minute or two.
Let the pancake sit for a couple of minutes before you place it on a plate.
Plate it up and top with yoghurt, seeds, left over raspberries and more coconut across the pancake.
4. Peanut Butter Balls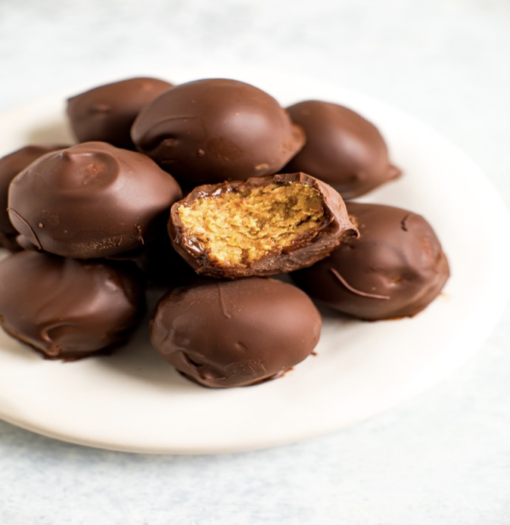 Ingredients:
4–5 dates
2 Tablespoons old fashioned oats
1/2 cup natural roasted and salted peanut butter
1/2 cup chocolate chips
1/2 Tablespoon coconut oil
Method:
Put dates in a food processor and pulse until dates are finely chopped and form a sticky ball. Add in oats and pulse a few more times until combined.
Add peanut butter and process until combined. If the mixture seems too oily, add another Tablespoon of oats. Scoop out peanut butter dough by the tablespoon and roll into balls. Place balls on parchment paper. Place peanut butter balls in the freezer until firm (several hours or overnight). This step makes it easier to dip the balls into the chocolate.
Combine your chocolate chips with the coconut oil and melt the mixture in the microwave for 30 sec intervals.
Dip chilled balls into the melted chocolate and roll until covered. Once all balls are covered, place back in freezer until hard.
5. Raw chocolate & almond tart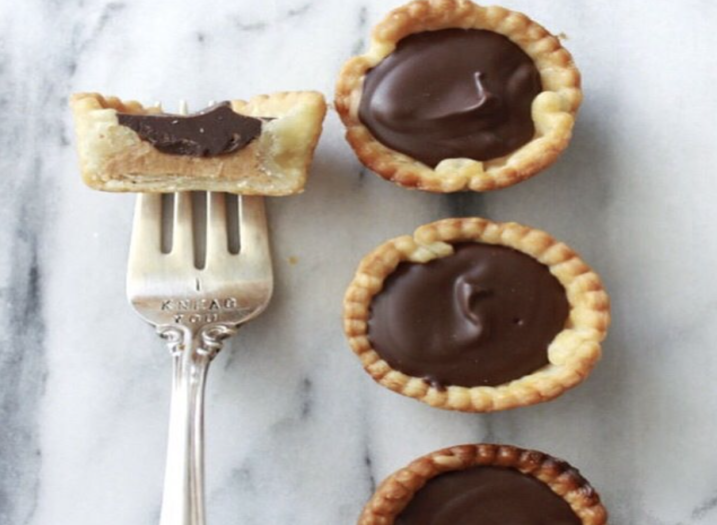 Makes: 5 small tarts or 1 large tart
Ingredients:
For the crust:
1 1/2 cups almonds, soaked for 4-6 hours
1/2 cup shredded coconut
1/3 cup coconut oil
5-6 fresh dates, pitted
pinch of Himalayan salt
For the chocolate filling
1/2 cup cacao powder
1/4 cup raw honey, agave or maple syrup
10.1/4 cup of coconut butter or coconut oil
11.1 tsp cinnamon

For the topping:
1/2 cup almonds
shredded coconut (optional)
Method
1. To make the crust, place all 5 ingredients in a food processor fitted with the S-blade. Blitz until they come together. Using your hands, spread the mixture evenly inside a 6-muffin tin tray or 1 small fluted cake tin with a removable base. Press the crust down firmly, ensuring it's evenly spread. Place the tray in the freezer to set.
2. Next, prepare the chocolate filling. Melt the coconut butter or oil, if it is not already melted. Once melted, incorporate the cacao powder, honey and cinnamon. Stir to combine.
3. Take the tart crust out of the freezer and pour in the filling. Once filled, put the tray back in the fridge to set
4. For the topping, add the 1/2 cup of nuts into your food processor. Blitz them until they are slightly crushed.
5. To serve, decorate the tarts with the crushed nuts and/or shredded coconut and a dollop of coconut yoghurt, if desired.