Imposter syndrome is the condition of feeling anxious and not experiencing success internally, despite being high-performing in external, objective ways.
The imposter phenomenon stems from a sense of inadequacy in the environment despite objectively being competent. It isn't about assessing the situation but about assessing themselves. This syndrome is common among workers, especially those who are driven to achieve. It stems from low self-esteem, but it can be easy to underestimate because people hide it and soldier through. Close-minded, cut-throat, or biased work environments make it worse.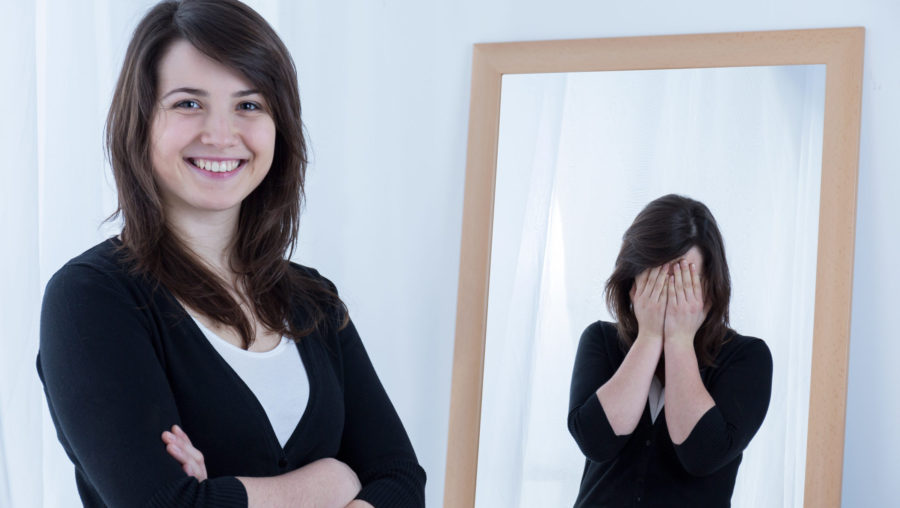 Common Signs of Identifying Imposter Syndrome
We all doubt ourselves sometimes. So you might be wondering what imposter syndrome feels like. Here are the most common characteristics of imposter syndrome:
Self-doubt
Undervaluing contributions
Attributing success to external factors
Sabotaging self-success
Setting unrealistic expectations
Continuous fear of not living up to expectations
Burnout
Dealing with Imposter Syndrome
The SBNRR technique (stop, breathe, notice, reflect, respond) technique can help you slow down and consider the situation — and your own thoughts, feelings, and reactions — more mindfully.
Stop: Allow yourself to stop in your tracks and take a moment to pause.
Breath: Give yourself a deep breath and let your thoughts go and not be attached to them.
Notice: Notice your feelings, your body, your surroundings, your peers, the situation, your reaction, and anything else that you can notice.
Reassess: Evaluate the situation and the reason you felt a need to fall into the imposter syndrome.
Respond: React intentionally. It can be more informed and composed now that you have calmed yourself a bit.
This technique gives you the opportunity to situate yourself in the present. It's a reflection point that enables you to recognize the capacities you have and use to successfully reach this point.
Prioritize your mental well-being and well-being just as much as your physical skills and performance. Don't compare yourselves to others, but rather acknowledge your individual achievements and journey.
Yoga Postures to Alleviate Impostor Syndrome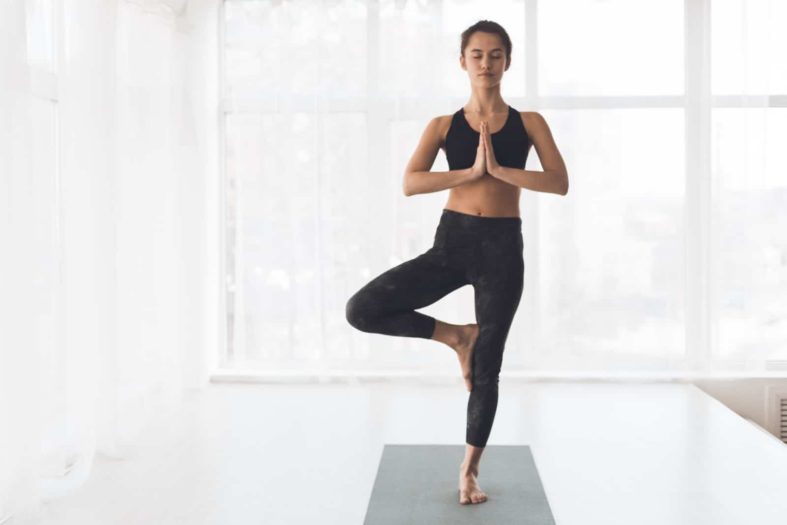 The Tree Pose(Vrikshaasana):
This pose requires you to fold one leg from your knee and put your feet on the other knee, making you balance and stretch your folded hands. Great work on pelvic muscles, this posture teaches you to stand firm and face criticism confidently. The process of breathing over this pose relaxes your mind and makes you believe in yourself.
Goddess Pose (Utkata Konasana):
Inhale, forearms vertical, hands forward, and leg as wide as the shoulders. This pose works on your entire lower body and straightens your spine. As you reflect, you stand strong to your values, keep a high head, and straight back, and own up to your errors without inflicting self-doubt. The posture brings on a strong determination, and you feel ready to take charge of what lies ahead.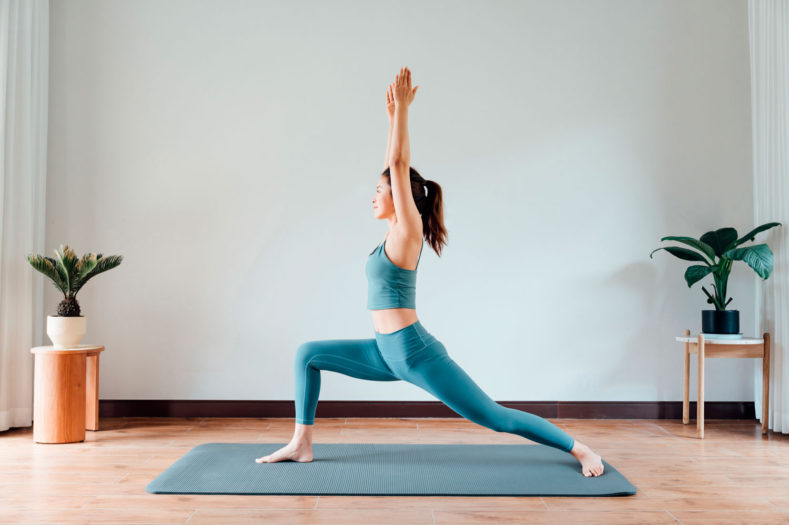 The Warrior Pose I (Virabhadrasana I):
A lunging pose requires you to turn to one side, bend the front knee and thighs, and put the weight on the front heel, legs wide, and back foot facing the outer side. As you gaze forward, you learn the art of eye contact with everyone. With this intense stretch, you feel happier and learn self-reliance. Yoga postures teach you to face your failures and imperfections and respond effectively.
Tame your mind to say positive words. Regular yoga practice will reduce stress and anxiety by relaxing your physical body through postures, deep breathing, and meditation. At the same time, it will decrease your brain's response to any perceived danger and thus, reduce your adrenaline and heart rate.
Ref: