By Dr. Sami MD,  findhealthtips.com
An intravenous (IV) line is used to provide a personalized combination of vitamins, minerals, and other nutrients directly into the bloodstream during IV therapy for skin, sometimes referred to as vitamin IV drip therapy. This process, which bypasses the digestive system and allows for the direct absorption of nutrients into circulation, is thought to have several positive effects on the skin.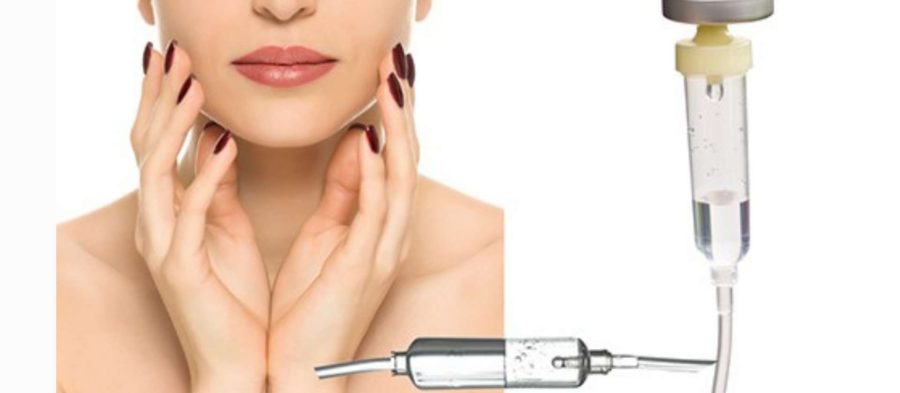 Those who want to improve the health and appearance of their skin and who may be deficient in specific vitamins and minerals are typically eligible candidates for IV therapy for their skin. Those with dry or dehydrated skin, uneven skin tone, acne-prone skin, or those seeking general skin rejuvenation may be candidates.
Benefits of IV Skin Treatment
The potential benefits of vitamin IV drip therapy for the skin may include:

Hydration: For people with dry or dehydrated skin, IV treatment can help replenish and hydrate the skin from the inside out.

Infusion of nutrients: The individualized combination of vitamins and minerals used in IV therapy can give the skin the nutrition it needs to stay healthy, including vitamins C and E, and B vitamins, and minerals like zinc and selenium.

Effects of antioxidants: Certain IV treatment formulations may include antioxidants, which can assist in scavenging damaging free radicals and shielding the skin from oxidative stress, potentially lowering the look of aging and promoting youth.

Collagen synthesis: Vitamin C, which can enhance skin suppleness and firmness, is a nutrient that is crucial for collagen synthesis and may be used in IV therapy.

Rejuvenation of the entire skin: IV therapy for the skin is thought to offer a thorough approach to skin health by addressing a variety of skin issues and encouraging overall rejuvenation.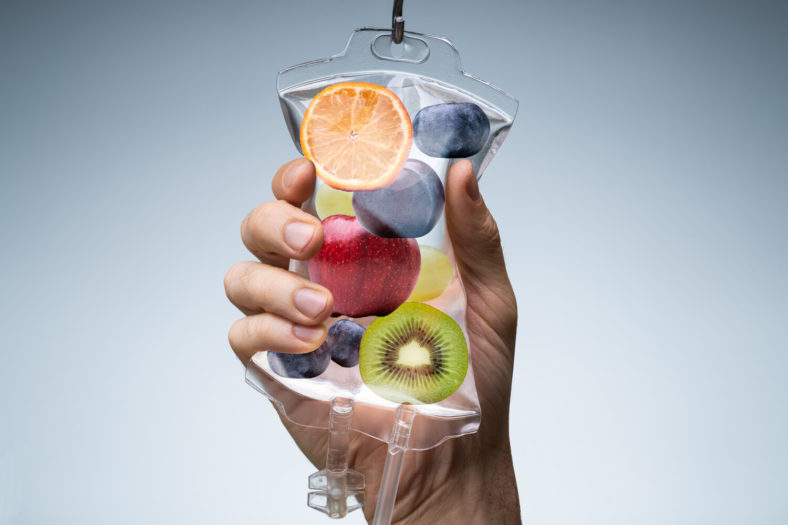 Side-Effects of IV Therapy
IV therapy for the skin has possible dangers and side effects, just like any medical procedure. They may consist of:
Allergic reactions: Some vitamins, minerals, or other ingredients in the IV treatment formulation may cause an allergic reaction in some people due to their sensitivity or allergy.
Infection or other issues with the IV line's insertion: Like with any IV procedure, there's a chance of infection, bleeding, or other issues with the IV line's insertion.

Overdose or toxicity: IV therapy includes the infusion of concentrated nutrients, and if the dosages are not carefully monitored and modified, there is a risk of overdose or toxicity.

The formulation of IV therapy may interfere with certain medications or medical conditions, therefore it's crucial to tell the healthcare practitioner giving the IV therapy about all pertinent medical information.

Lack of scientific support: Although IV therapy for skin is becoming more popular, there is little data to back up its safety and efficacy for treating particular skin issues. More research is required to determine the long-term advantages and hazards of IV therapy for skin.
However, the hazards associated with IV therapy include potential allergic reactions, infections, and damage to the veins. Therefore, it is crucial to consult a certified dermatologist or healthcare provider before undergoing IV therapy to ensure its safety and efficacy for your specific needs.