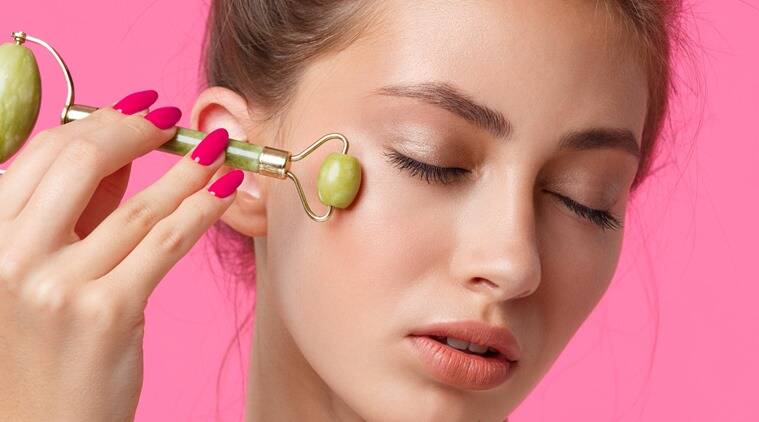 ● Depuffs the skin
Jade rollers are amazing to quickly depuff the skin. Keep the jade roller inside the refrigerator and use the cold one to give yourself a good upward massage. This significantly improves with puffiness of the skin.
● Helps to alleviate stress
Glowing and radiant skin can be only achieved when the skin feels relaxed. A slow massage at the end of the day with a jade roller is the best way to relieve stress and help your skin cells to renew and get you that youthful glow.
● Anti-aging tool
Jade rollers help with improved blood circulation, and it also helps to boost collagen production on the skin. It aids in keeping signs of aging such as fine lines and wrinkles at bay and gives fresh and bright-looking skin.
So, do jade rollers really work?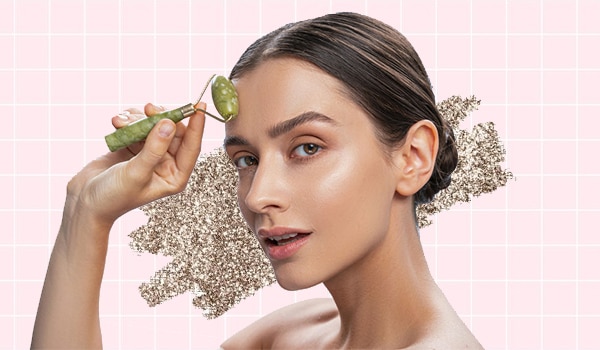 Like every other skincare product, do not expect magic to happen overnight. Jade rollers can be a good addition to your skincare collection and with regular use, you will see a difference in your overall skin health. To maximize the benefits of a jade roller, use it with a facial oil or serum as it helps to penetrate the products better. Make sure you buy a genuine stone jade roller and be consistent while using it and your skin will reap the benefits of it.
So, if you have been contemplating whether to spend money on a jade roller, you have got your answer. Include this awesome sculpting tool in your vanity and be ready to flaunt your naturally contoured face. Please do remember jade rollers are not a substitute for antiageing treatments done in a dermatology clinic but an ancillary tool to maintain the results of treatments.