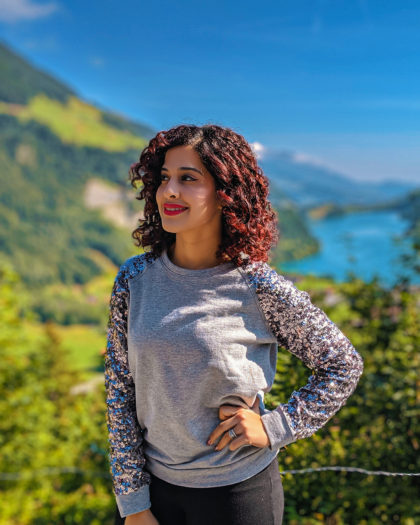 Having been working since she was 21, getting married at 24, having a baby at 27, couldn't stop Kamiya Jani from travelling to more than 38 countries.
She finally decided to drop her desk job and started a personal blog, Curly Tales, where she would recommend people places to go to and things to do. What started off as documenting her travels with family, creating videos and posting them on social media, soon turned into something bigger as she started getting paid to live her dream to travel!
Ever since starting Curly Tales in 2017, other than covering more than 25 places in India, she has also been to Czech Republic, New Zealand, Oman, Northern Territory Australia, Hong Kong, Turkey, Dubai, London, Portugal and the list goes on. 
Let's talk to the vibrant travel influencer and blogger, Kamiya Jani about her journey towards living her dream life.
Ms. Namita Nayyar:
You quit your full-time job in media, to start your own venture Curly Tales, tell us how did it all happen and how has the journey been for you now that you look back.
Ms. Kamiya Jani:
Everyone dreams of getting paid to travel. The real challenge is in executing it. I wanted to live the best life I could. And that was far from a 9-to-5 job. So I gave up my career as a business news anchor at a renowned TV channel to pursue what gave me happiness.
I am a nomad at heart and believe that if we were meant to be at one place, we would have had roots as opposed to feet. So, I started documenting my travels, and creating content on the places I visited and people I met on my travels in the format of 1-minute videos and short articles. That's how Curly Tales was born.
I started in January 2017 and it has been the ride of a life time ever since. For me work is a holiday and holiday is work. Quitting my job to start Curly Tales has probably been one of the best decisions of my life and one that I take great pride in.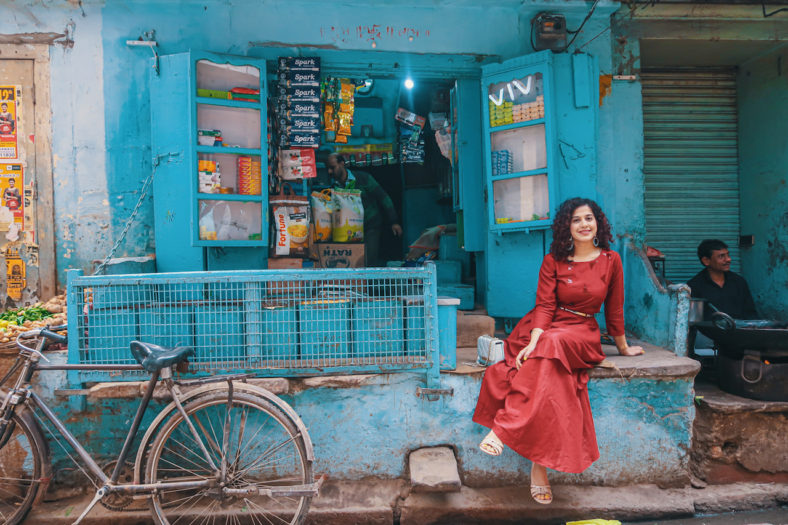 This interview is exclusive and taken by Namita Nayyar, President womenfitness.org and should not be reproduced, copied or hosted in part or full anywhere without an express permission.
All Written Content Copyright © 2019 Women Fitness Org