By Saru Mukherjee Sharma
Founder @diapers_and_lipsticks
While the world lockdown is a difficult time for everyone, it is especially more challenging for kids & for parents with younger kids.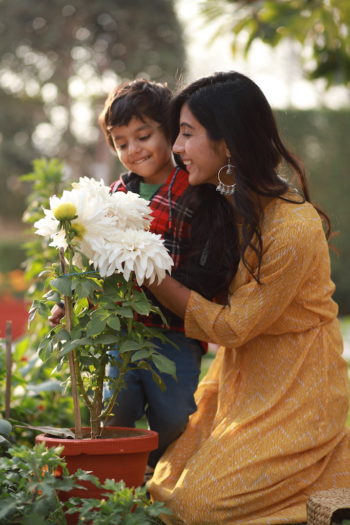 My son Rudraksh, who's 3.5 years old, took some time to understand why he couldn't go out & play with his friends. Initial few days were challenging but then very soon he learnt & understood it is the way it's going to be for next few days. Kids adapt even quicker to new conditions than us adults.
Here are few things that are helping me sail through the lockdown with a young one.
1. Set a routine ! Yes, while you must have heard that it's okay not to have routine during this time, but that's not the case with little kids. They love predicted routines which gives them a sense of security hence less tantrums. My son has an 8am to 8pm routine and that we continued even during Lockdown. Yes, it would have been nicer if I could sleep longer but I wouldn't trade it for the Me-Time that I get after 8 pm. That's when I finish my blog work, my dinner & some Netflix too.
2. Assign them simple yet fun chores to do. Kids love helping their parents although more often than not, they end up making a mess but it brings out some sense of responsibility in them which is worth some mess. I ask my son to help me with simple things like color sorting the clothes before washing and he loves doing that. Sometimes he likes to even help me do the dishes or folding clothes. Involving them in your chores will not only keep them busy but teach some life skills.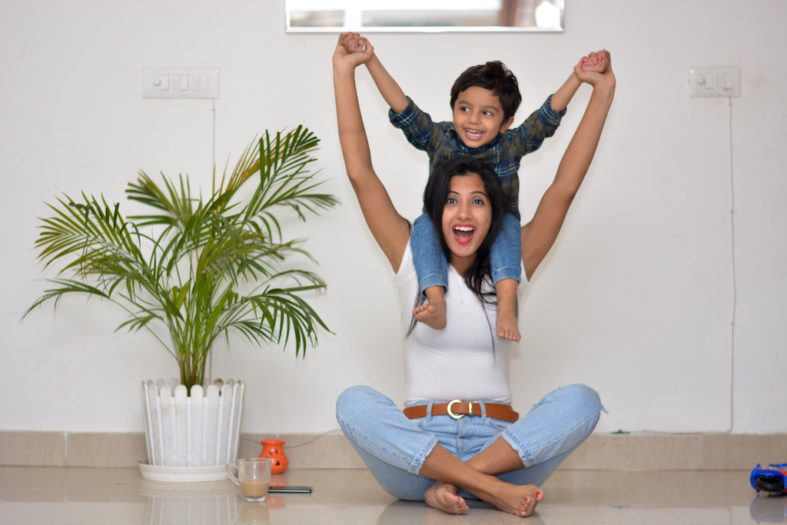 3. Plan one or two (depending on your mood & time) constructive activities for your child. You can even divide different activities for 7 days. Like Monday – Painting & coloring, Tuesday – Cutting & pasting Wednesday – slime making Thursday – Play Dough Friday – Pretend play Saturday – Dancing/singing Sunday – Dressing up in favourite character costumes or could make masks. These are just examples of things you could do.
Most important thing to remember is to not to make this a task and instead to have fun with your child. Whatever amount of time you decide to take out from your day be it 20 mins or 30 mins, try to give your undivided attention. Give enough time for free play during the day where they could decide what they want to play or do & just use their own imagination. Say prayers together, have meals together & make the most of this time while you can.