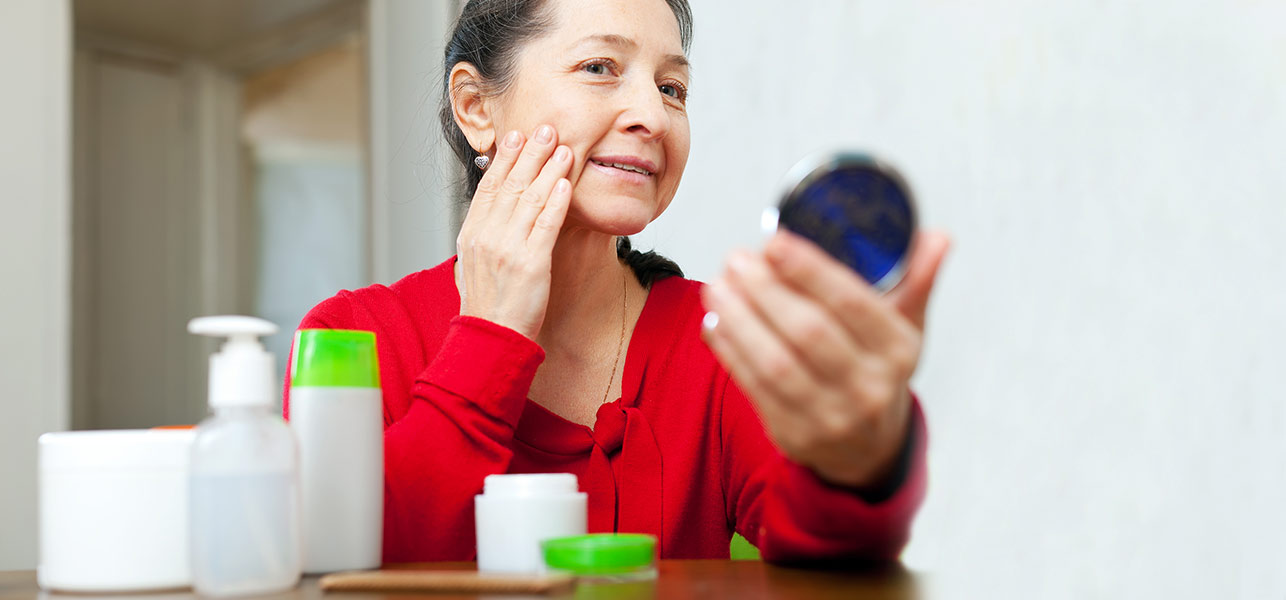 Makeup is a all time learning art & cannot be mastered overnight. It has been frequently observed that women both, young & old commit the silliest mistakes, which leave them looking odd.
Indian women are blessed with most amazing skin textures and tone around the world so they must know the best way to flaunt it too. Here is a list of some common mistakes that women tend to make frequently & can learn to avoid…
Choosing the Wrong Foundation Shade.


Indian women test the colour of foundation on their wrists or hands. Note: You don't wear foundation on your arm, you wear it on your face. So next time you are out to choose a foundation, swatch it on your face or neck directly and blend it out to see if it matches. Foundation with too much coverage makes the skin look older. Try and go with a foundation that has a natural finish. One that's dewier gives a youthful appearance as it's more reflective. If you thought putting in an extra layer of foundation would turn your fair, then you need to clear your doubts. Also, to choose the right foundation, knowing your undertone is super important! There are different types of undertone, mainly- cool, warm and neutral. Besides, women in hurry skip the process of moistening their skin well before dabbing it with compact powder or foundation this results in putting on display a rough dry skin with powder patches. This dries the skin & damages it to the core! When you put on a dab of powder or foundation on your dry skin, they tend to extract moisture from your own skin leaving it dry & damaged from inside.

Using Wrong Make-up Tools



Due to lack of awarenss Indian women apply foundation with their hands. It actually gives a nice finish, but think about it differently. All the bacteria present in your hand is being massaged in your skin. The foundation locks all the dirt and grime into your skin, and before you know you have breakouts all over your skin.

Either use clean hands, or use a tool, like the beauty blender (The original one). Of course there are foundation brushes but you have to be a pro to choose the right brush and technique.

 Overdoing Eye Makeup


Many women commit the blunder of overly highlighting their eye with broad eyeliner, miss-match eye shadows and catty eyes. You must accentuate the beauty of your eyes and not gaud them with thick line of kajal or liner making round out till it meets up with the end of your brows.

Before applying eye make-up moisturize the skin around it.  Opt for tasteful matte shades that give the eye subtle definition without appearing too overpowering. Stick to keeping your eye makeup a natural one in day and during night you can add a bit of smoky effect. Avoid heavy bright coloured eye-makeup as they may turn up looking shimmery and gaudy. Dark lines can look severe on aged skin, making eyes look smaller or even drawing attention to crow's feet. Opt for a soft smoky chocolate tone in mascara and liner, which will give sultry definition to the eyes without overpowering the face. Keep brows shaped and defined, and choose a pencil or gel shade that is one or two notches lighter than your natural brow color.

Glossy-fied lips!



It has been commony observed that women opt for highlighting the crease of your lips with darker or unmatched lip liner. They either use black-brown lip liner with pink, maroon, and red lip colour which result in horrendous results. Winding up by applying too much gloss to last moisturizing effect.

Never match lip colour with your dress… please! Many women prefer to match up lip colour with dress, sometimes burgundy, brown, dark pink, fuchsia, purple, mauve etc that turns into a glossy zombie. Go for a lip balm or moisturizer for your lips first before applying anything.

Overdoing Blusher



The right color blush can add a youthful look to a tired face, but the key is finding a shade that is just right. Women with fair and medium skin tones should look for rosy pinks and peaches, and darker skin tones look best with coral and berry shades. A pop of healthy, rosy color on your cheeks is very youthful-looking —like a young child's flush or like you have been working in the garden. But bright blush can look a bit harsh and unnatural, if not applied properly. Avoid bright colors and looks for a shade that is neutral, soft and sheer.
Note: When your day is over, make sure to clean your face properly. Don't be lazy!
Ref: