Menstrual hygiene, a risk factor for reproductive tract infections & is a vital aspect of health education for adolescent girls.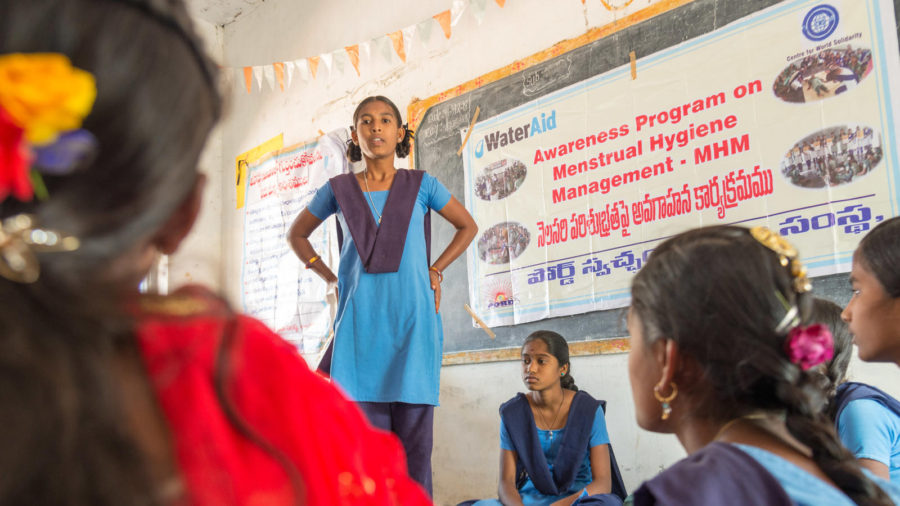 This year's theme is of Menstrual Hygiene Day is 'Action and Investment in Menstrual Hygiene and Health.' The objective behind this day is to create awareness among every individual regarding the challenges and hardships girls and women face during menstruation.
Hygiene-related practices of women during menstruation are of considerable importance, as it has a health impact in terms of increased vulnerability to reproductive tract infections (RTI). Today millions of women are sufferers of RTI and its complications and often the infection is transmitted to the offspring of the pregnant mother.
Women having better knowledge regarding menstrual hygiene and safe practices are less vulnerable to RTI and its consequences. Therefore, increased knowledge about menstruation right from childhood may escalate safe practices and may help in mitigating the suffering of millions of women.
Educating Teenage Girls Regarding Menstrual Hygiene.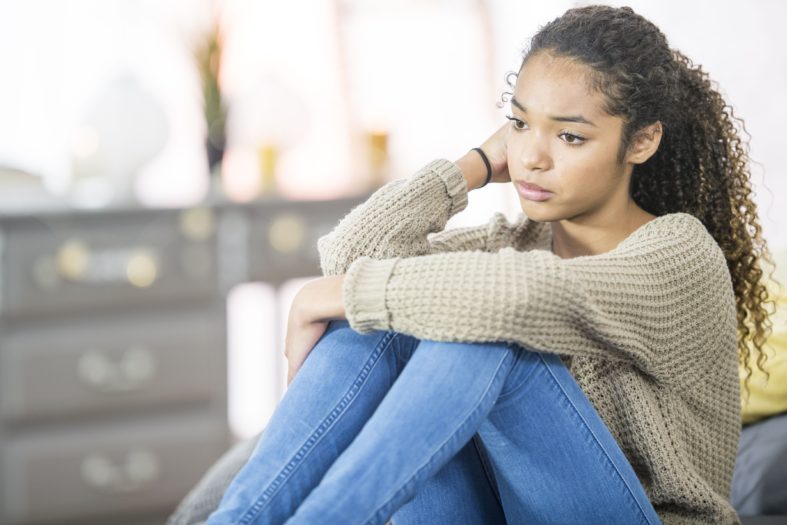 To elicit the beliefs, conception and source of information regarding menstruation among the study population.
Teenagers need to be informed that menstruation is normal part of growing up & it is not a disease. While previously nobody would educate girls on menstruation, nowadays we go to schools and colleges to counsel them. At around 10 years of age, infom them that some changes in the body are going to start, so they are prepared.
Share detailed input about hygiene, how to use the napkin properly, and that they have to change it every four to five hours. The use of sanitary pad is commonly reported both in urban and rural areas with a percentage share of 52.1 percent and 47.9 percent respectively. Every nine out of ten (91.9%) uses sanitary pad. The disturbing phenomenon was that around 3 percent of the adolescent schoolgirls do not use any kind of absorbent material. "When asked which one of the absorbent materials they preferred, on an equal proportion (33.9%) of them preferred tampon and sanitary pad. Around 14 percent of them preferred napkin/cloth or towel and about 3.6 percent of them preferred menstrual cup. Around 13 percent of the adolescent nuns had prefer reusable sanitary pad."
Significance of taking care of ones undergarments, wear cotton ones, wash them properly and change them twice a day is imprtant to keep infection at bay. Infections like UTI (Urinary Tract Infection) caused a result of unhygenic menstrual practices, of which girls are unaware. About the susceptibility of infertility as a result of poor menstrual hygiene management,only around two out of every ten (16.1%) are aware of the same. Remaining two-thirds (84%) are unaware of the infections related to menstruation.
Instructions Issued by UNICEF
Every school and nunnery Should enhance their WASH facilities;
Every school and nunnery need to enhance their sanitary facilities viz. sanitary pad disposal bin, facility to dry improvised sanitary pad, renewable materials to wrap disposable pads and etc;
Enhance sexuality education programs in every school and nunneries;
Some portion of School Development Fund (SDF) to sponsor buying sanitary pads and distribute to adolescent school girls on a monthly basis;
Enhance parenting education on Life Skills and Sexuality Education;
Student boys too need to be educated through Life Skills Education on the empathy they need to show to girls regarding menstrual health and hygiene and social, emotional and physiological impacts related to the same faced by girls;
Education Ministry to bring the adolescent nuns into mainstream in terms of sexuality education and any other forms of education imparted to the mainstream adolescent girls for their overall development;
The School Health and Nutrition Division needs to spearhead the development of spot-check and Observation checklist to account the existing WASH facilities for each school (inclusive of nunneries) and compute ratio of users to WASH facilities;
Ministry of Education to closely liaise with Ministry of Health on their public health development facilities and endeavor to realize WASH facilities in schools and nunneries;
Schools need to enhance the capacity of MHM service providers in their schools ;
Ministry of Education to establish disablefriendly WASH facilities in each school and duplicate this process in nunneries as well;
Ministry of Education to support the installation of incinerator to burn sanitary pads in each school;
School Health and Nutrition Division in collaboration with UNICEF to enhance the MHM programs in schools and nunneries.