A mural in blood red colour with small white flowers was installed in Guwahati with the slogan "Bleed with dignity" written on one side of it.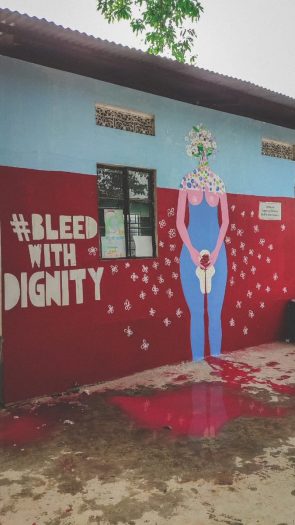 A brainchild of Guwahati-based post-graduate student Bidisha Saikia started the #BleedwithDignity Campaign for making quality menstrual healthcare accessible to every girl. Parijat Academy, a school, collaborated with Bidisha to create the mural, by noted artist Neelim Mahanta, installed in one of its walls.
This intiative is to encourage installation of sanitary pad vending machines in all government schools in the state.
What is Sanitary Pads Vending Machine?

Sanitary Napkin Vending Machine is an Automatic Self-Service Vending Machine used for dispensing Sanitary Napkins against acceptance of Coins. The Machine is configured to dispense Sanitary Napkins through a reliable motorized spiral mechanism.
Why Sanitary Napkin Disposal Machine (Incinerator) is needed?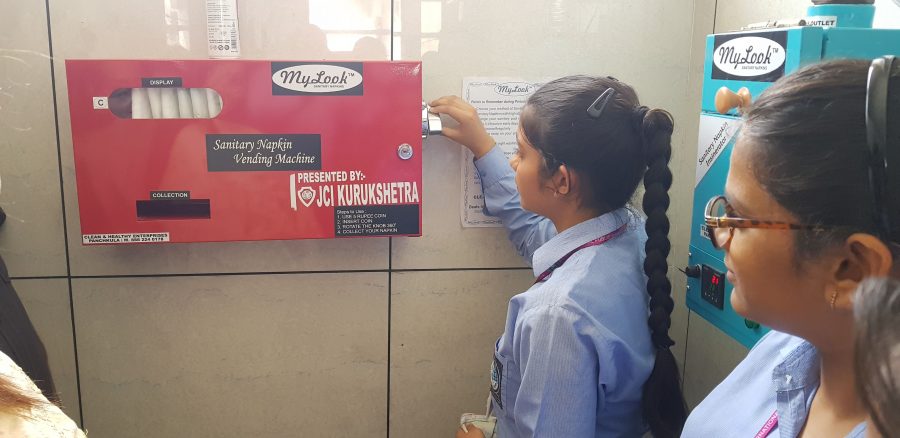 Current ways of disposing napkins need to be avoided like mixing them with regular waste thereby making it difficult to segregate them and disposing them off.
This way of disposal exposes one and all to viral borne wastes to the environment, animals and public at large causing diseases like Hepatitis B and C.
It exposes waste pickers to disease-causing microorganisms E coli, Salmonella, Staphylococcus, HIV and pathogens that cause hepatitis and tetanus.
Incinerating the used napkins is the only way of getting rid of these problems. Hence, Installation of Incinerator is proposed.