Serena Williams is the biggest star in tennis, and is just one "Grand Slam" tournament win shy of tying the record for either a man or woman, currently held by Margaret Court. However, after winning the Australian Open in Melbourne back in January, she missed the majority of the 2017 season due to a pregnancy. Recently – in fact, during the U.S. Open, Ms. Williams's "home" Grand Slam – she gave birth to a baby girl.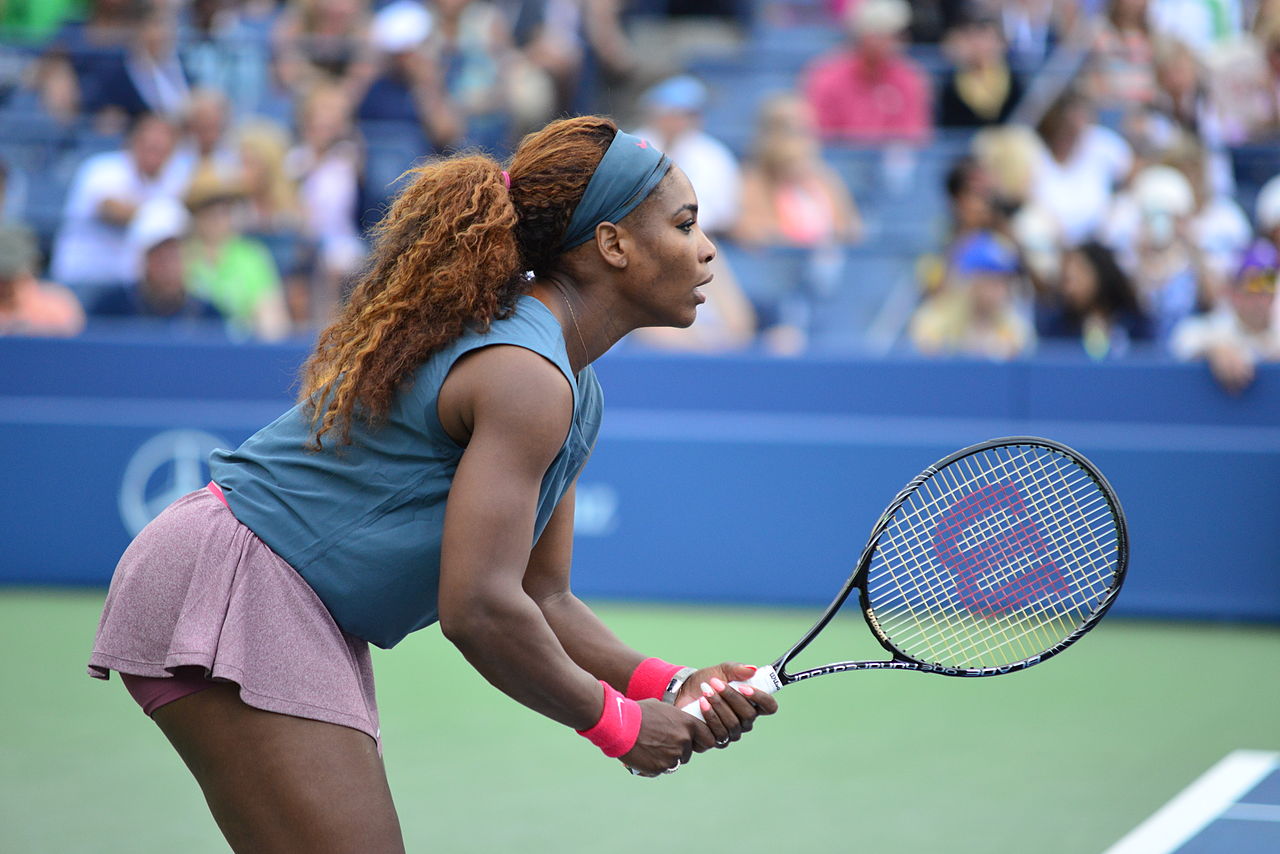 Williams's absence pretty much changed the landscape for women's tennis. Some found it shocking that she won the Australian Open when she was already several weeks pregnant, but without her on tour other women had a bigger opportunity to shine than ever before. As a preview of the U.S. Open wrote, many other female tennis players are stepping out of her long and illustrious shadow these days. It's how Garbine Muguruza became the apparent next big star in women's tennis with her Wimbledon win, and how two young Americans – Sloane Stephens and Madison Keys – met in the Open final. In a way, the absence of Serena Williams has been good even for those players who grew up idolizing her (and her sister Venus).
But those other women shouldn't get too comfortable, because now Serena Williams – always known for a fierce workout regimen and outstanding fitness – has set a lofty goal of returning to defend her Australian Open crown. Williams herself has called it the most outrageous plan, and it certainly is. She's attempting to compete in one of the world's biggest tennis tournaments about four months after giving birth! But Williams also made clear that she's not just coming back to make a point. As she put it, she'll either win, or she won't play.
That means that Williams will be attacking her fitness routine like never before, attempting to make up for a full pregnancy, delivery, and what will have been an 11-month layoff from tennis and return to professional form. How she'll do it remains to be seen. But this incredibly ambitious and admirable plan is a reminder to fans that Williams has accomplished incredible things through fitness – and we do know a few things about how she's managed to stay in such phenomenal shape in the past.
Earlier this year, a thorough article on Williams's routine began with the interesting detail that the tennis star does not consider herself a fitness freak, but rather works out simply to maintain fitness. That is to say, if you don't love the gym, you're not at all alone. Williams is an incredible example of how simple determination and concern for health can motivate you to fight through even a strenuous workout routine. As for what that routine entails, the article went on to give details.
Williams warms up with 10 minutes of cardio, which may include Zumba or other exercises "to get the blood flowing," which more scientifically speaking means to put the heart rate in an ideal zone for burning fat with subsequent exercise. She then transitions to arm workouts, in which she goes after her exercises by doing as many repetitions as she can in a 3.5-4-minute span. The specific exercises listed include fitness ball transfers, rolling knee tucks, resistance band hip extensions, and plank rows – all designed to keep her arms toned and strong, but some of which work her core as well.
Following the warm-up and arm routine, Williams opts for the barbell with pause squats, front squats, and box squats, each for 3-5 sets of 8-12 reps. This is a pretty strenuous workout on the hips and butt, and undoubtedly accounts for the powerful legs with which Williams famously covers so much court and generates so much power. If you're adopting this routine, you should be aware that this part of the workout in particular will likely be too much at first until you work your way up to it.
Williams closes things out with several exercises focused on her legs and core. These include bicycle crunches, leg crunches, pillar holds, dumbbell walking lunges, and dumbbell step-ups, each done in 3 sets of 8-12 reps. And that more or less completes the exercises, though of course Williams does additional cardio training through tennis matches and drills on a regular basis.
This is a difficult routine, and gives you an idea of how pure hard work has paid off for Williams. However, it's also a fairly simple routine when you boil it down! You only need a few pieces of equipment to work your way through it, which makes it accessible to any woman looking for a new fitness routine.
Williams herself may well be employing this routine to get back into professional tennis mere months after delivering her first child. But you can use it too, provided you work your way up gradually and gain confidence in your ability to complete it.