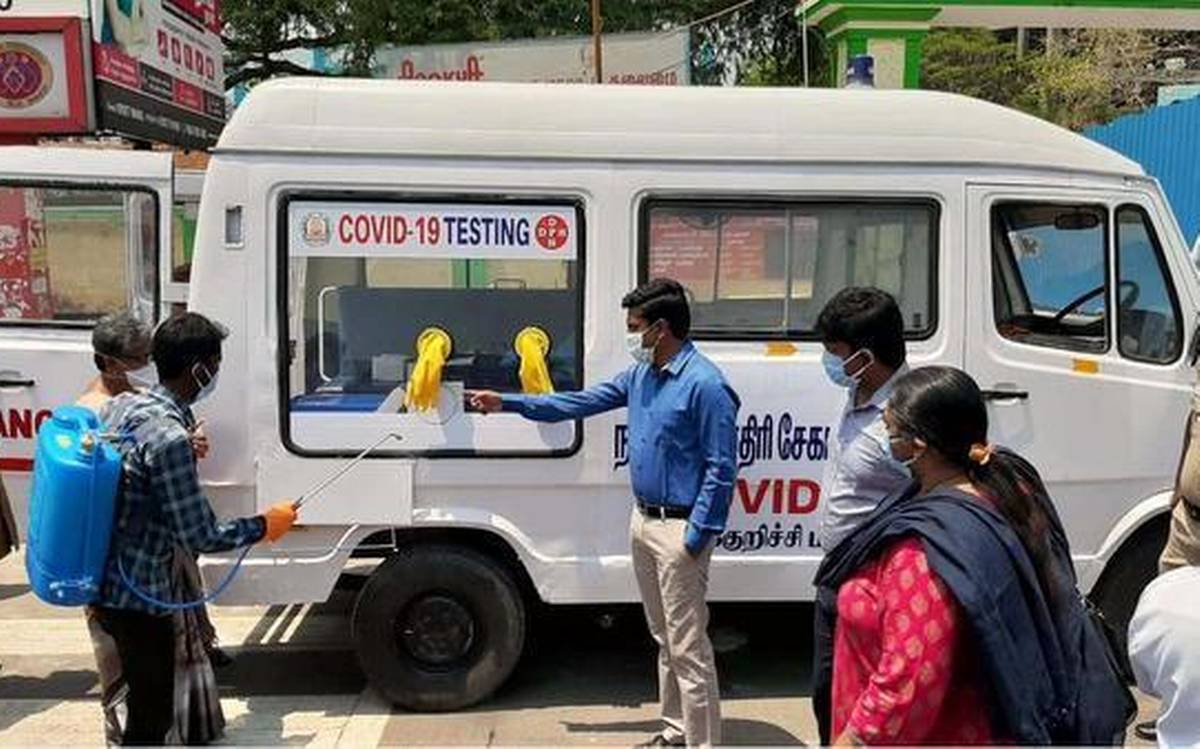 Discussions are underway to introduce mobile Covid-19 testing vans in the city, which theoretically opens the prospect that you could, for a price, get screened for the virus at your doorstep.
This is yet another effort after sample collection kiosks to make testing more widely available at a time when coronavirus infections have shot up in Bengaluru.
"We are in talks with some private labs that are keen on launching such services to ramp up testing in Bengaluru. The state government will set the price for the service. Hopefully, it will happen soon," said a senior official who is a part of the deliberations.
The mobile diagnostic service may cost Rs 4,500 to Rs 6,000.
Depending on who is offering it, the government or private labs, the service could entail on-site sample processing or just sample collection. The modalities are yet to be finalised.
The government has placed orders for 1 lakh rapid antigen tests and they are expected to arrive by Saturday. "Once we get these kits, we will start tests at doorsteps," said Dr CN Manjunath, the nodal officer for Covid-19 testing.
Officials said doorstep testing would be first offered to healthcare workers and emergency responders and then extended to others. But how effective this approach will be is not clear. The government may need several vans and a corresponding sample processing capacity. In the past month, slow pace of testing, because of a shortage of trained personnel and a growing backlog, has become a major worry.
"Testing on wheels is among the key strategies in the fight against coronavirus. Logistically, it will be difficult to extend the service to everyone, but it will be definitely helpful in clusters and containment zones," said health commissioner Pankaj Kumar Pandey.
Health department officials said they had also suggested rolling out fabricated vehicles that could cater to dense areas.
The mobile van, according to an official, can collect two samples at a time. Both nasopharyngeal and oropharyngeal swabs would be taken.
"Collecting samples through this method will save time and aid the efforts of our corona who go from door to door," said a senior health official.
The vans can be driven to any corner of the city, speeding up detection and containment response in areas with multiple infections. Health officials said the approach could also be useful in screening contacts of Covid-19 patients.