By Ms. Seema Nanda
Cosmetologist & Founder- Estetico – The Facial Bar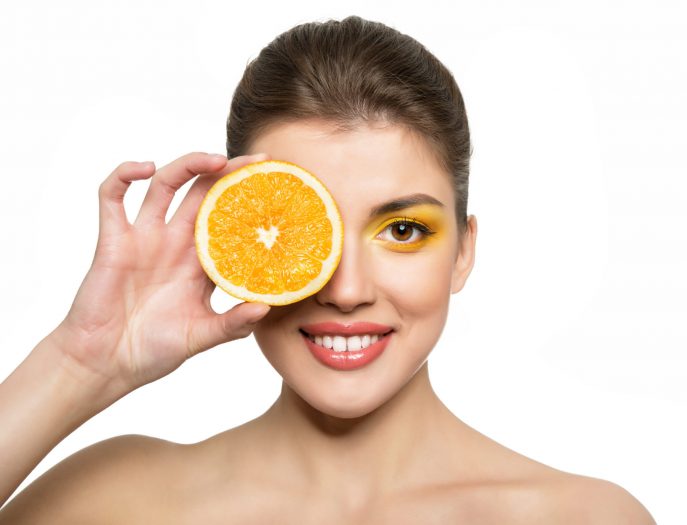 There are so many home remedies which we can do to protect the natural glow of our skin and there are various advantages of applying all these home made packs and mask to get the beautiful glowing skin. The cosmetic products which are available in the market now they the are switching towards the organic and handmade products. There are various brands in the market who are producing  the organic product.
In this article we will share few home made orange peel face packs but before proceeding with the orange peel face mask, you should know the purpose it fills.
Throw as a garbage is  loaded with minerals. 
The Goodness of Orange Peel:  The vitamin C contains of orange peel promotes a healthy skin.  Orange peel is not just a great source of Vitamin C but in fact is full of antioxidants. They together tighten and tone up the skin and provides a glowing skin tone. with all these vitamin and minerals the skin can be kept clear. Orange peel is just a boon for those who are suffering from Blackheads, Acne and dead cells.  The peel has anti-bacterial and anti-microbial properties which make it great for treating acne and oily skin.  However there are ways to use Orange Peel Powder on face. Few DIY face packs using the orange peel and some other home ingredients for all skin types: 
Applying just orange peel powder paste do bears benefits but you can always do mange its effects with the addition of few ingredients as mentioned below: 
Now go through 5 such techniques  and get the skin you always waited for: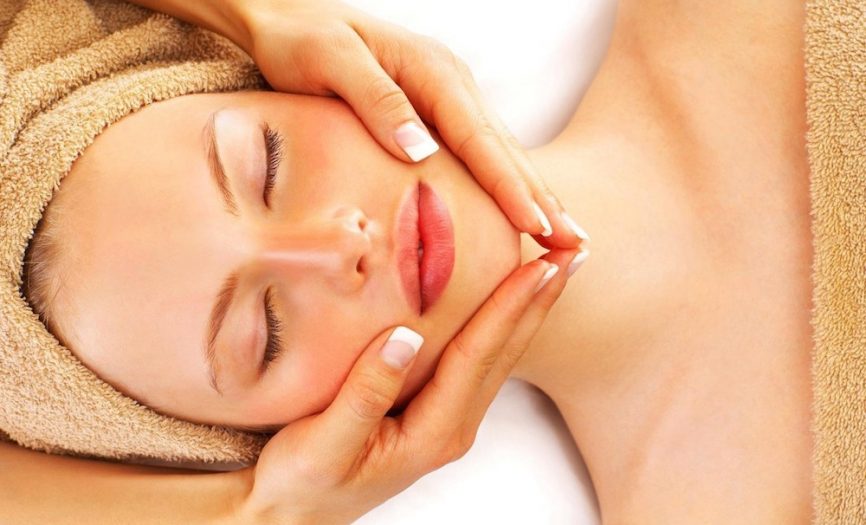 Orange peel face pack to fight with acne: 
In this pack the ingredient we are using along with the orange peel is yogurt which is very beneficial to get rid of dark spots and almost prevent aging. By using this pack, you will notice that the texture of your skin will be much smother then it was.
Method of Preparation: 
Orange Peel: 2 tea spoon Yogurt : 1 tea  spoon Milk : 2 tea spoon 
Method: Mix well the ingredients in a small glass bowl until you get a uniform mixture. Apply the mixture on your face and let it dry out for 15 – 20 minutes. 
Orange peel pack to fight with sun tan:
Not only girls, boys are also suffering from sun tan. So, This is the perfect orange peel pack with the goodness of Fuller's Earth / Multani Mitti Face.
Method of Preparation: 
Orange peel pack: 1 tea  spoon Fuller's Earth / Multani Mitti Face:  1 tea Spoon
Milk: 2 tea spoon 
Method:  Mix the ingredients to make a fine paste. Apply this on your face and allow it to sit for 30 minutes, and then wash it off with cold water. Apply this pack every alternate day to help you remove the tan. and definitely you will see the results.

Orange Peel pack to beat Dry Skin: 
Orange peel contains potassium that helps hydrate the withered, dehydrated skin. This pack helps also to lock in moisture in the skin. Milk draws out the excess oils from the clogged pores and hydrates and nourishes the skin.
Method of Preparation:  
Orange peel powder: 2 teaspoon
Milk: 1 teaspoon
Coconut oil: 1 teaspoon
Method : Mix well the ingredients in a  until you get a uniform mixture. Apply the mixture on your face and let it dry out. After 15 minutes or so rinse it off. Use this pack 2 times a week to ward off the skin dryness and give a wonderful glow to your skin.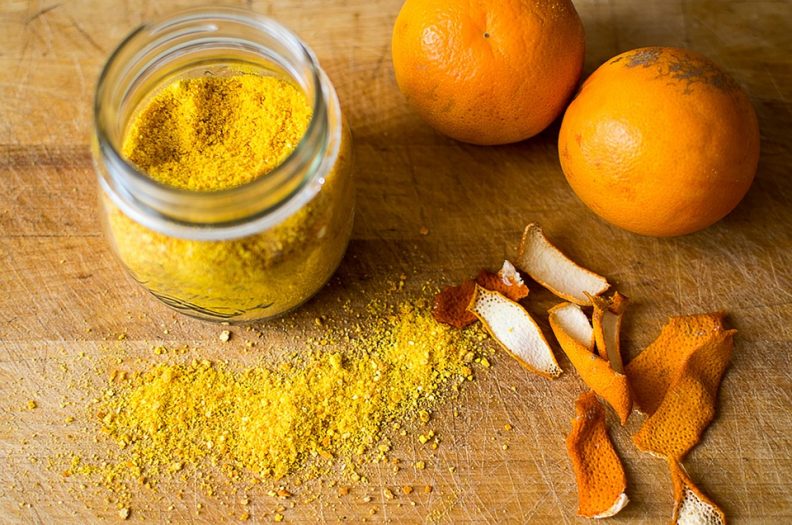 Orange Peel Regular pack:
This is the very basic pack which you can use on regular basis to maintain the glow of your skin. Because on the regular basis you are going out for meetings and fighting with pollution and dust while travelling. So this orange peel pack is just perfect for your skin: 
Method of Preparation: 
Orange peel: 1 table spoon Honey: 1 table spoon Turmeric : Small Pinch 
Method:  Mix all these ingredients, If the consistency is too thick then add few drops of rose water in it. Now mix properly and apply it on your face.Keep applied for some 20 minutes and then wash off with lukewarm water.Do repeat twice every week .