by Dr. Rajalaxmi Walavalkar, Medical Director, IVF Specialist & Senior Gynaecelogist at Cocoon Fertility
Catch up with common Women health Pointers
Challenges Faced by Working Moms During Breastfeeding. How to Cope.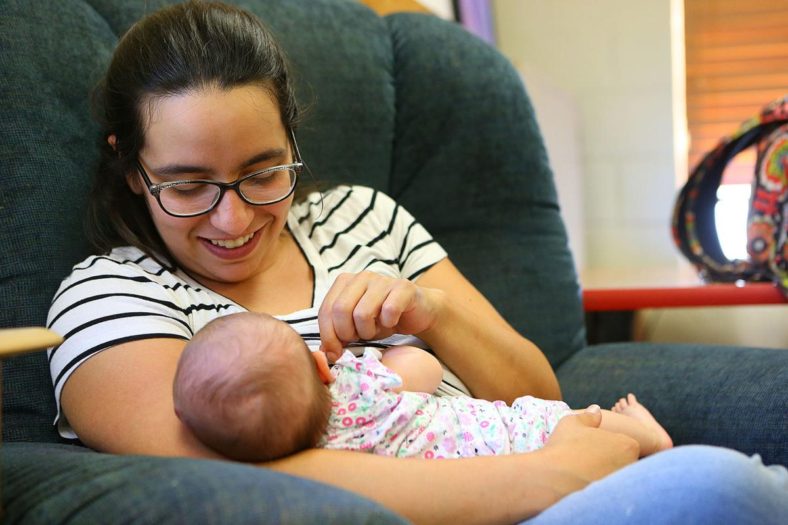 The process of breastfeeding alone has its own set of challenges for mothers like experiencing painful nipples and engorgement. With the current nation-wide lockdown that has forced corporate to operate from home is an additional factor that can add to the challenge. The difficulties of managing work-from-home and working-for-home that is constantly jugging between meeting deadlines and managing family responsibilities have been impacting their breastfeeding journey. Even though they are operating within the comforts of their home, some of the problems that breast-feeding moms face are not getting enough time to express milk, inability to frequency pump due to the pressure of finishing a last-minute presentation, and worrying if family members will support you.
In order to cope with these challenges and to make breastfeeding less challenging once they resume offices, mothers must make full use of this lockdown phase. They must gain head-start, practice by pumping at home. You must create a schedule of when you require to pump in order to enable you to plan ahead if there are any work-related meetings.
No matter what challenges you may face at your home, you need to bear in mind that working from home and breast-feeding is possible. With the appropriate set of attitudes, knowledge, and practice complemented with a helpful environment at home, your breastfeeding journey can surely become a natural part of your professional life even while at home.
Identifying Early Signs of Labor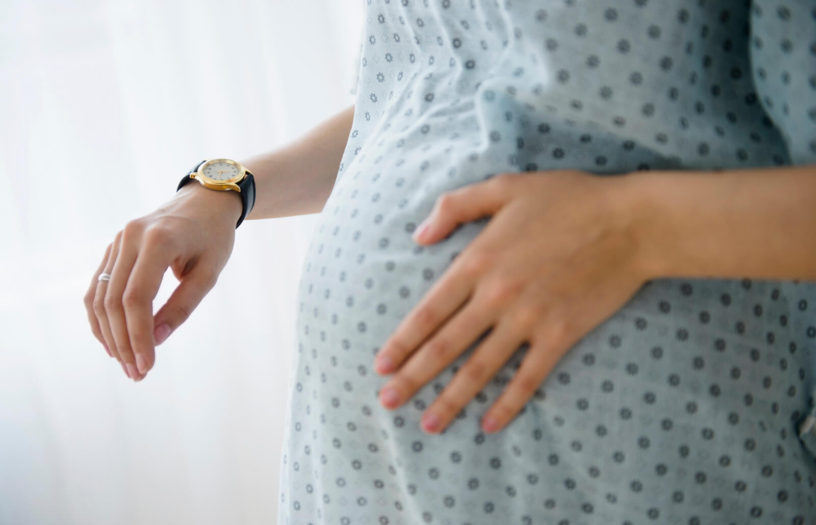 It is very common for expectant mothers to often wonder how exactly is labor going to feel, how long it will take, and how to understand whether it's the real deal or just a false alarm. It is difficult to anticipate the answers to all those queries because every birth is different, but comprehending what labor is and what indications to look out for will definitely assist in providing hints that it's almost time to meet your little bundle of joy. Labor is the course of childbirth that starts with contractions of the uterus and ends with the delivery of the baby and the placenta.
The main signs are the uterus starts tightening more frequently than what it did in the second trimester and these tightening slowly start becoming painful. These painful tightening will get into contractions and this is the onset of correct labor. The second sign is 'show' which occurs when the cervical mucus plug is dislodged followed by little bleeding. The show also points to the start of labor. The third sign is the breaking of waters.
Sometimes the show and the tightening in the contractions might happen a bit later but the waters might break earlier. One cannot predict the fact that how labor starts and in whom since every woman might have a different presenting picture. Other probable signs that indicate that labor may start are your baby starts to drop, your cervix dilates, experiencing cramps and increased back discomfort, loose-feeling joints, diarrhoea, the increase of body weight stops, feeling fatigued, a change in the colour and consistency of vaginal discharge.
As the labor progresses your contractions start to get stronger and more frequent and your water breaks.
Making Informed Food Choices
The choice of food should always be healthy but if you are trying to lose weight, you should go for portion and calorie control. While having a low-calorie edible, you can have a higher volume of it. For example, foods like celery and lettuce are best recommended. If you are opting for high-calorie foods like a cake which encompasses a very high glycaemic content, it is advised that you consume very small portions of it.
Different body types will have different dietary requirements if you are trying to lose weight. Hence you must get your dietician to analyse you for body fat content, muscle strength, and muscle percentage and look for your skeletal and fluid weight. Once your dietician understands this, they will recommend an appropriate diet to work on your weight loss.
Keys to Long-Term Weight Control Success
Most people find it very easy to drop weight initially but when it comes to maintaining weight, it becomes an uphill task. Hence, it is recommended that you need to be dieting all the time but you need to follow principles that you followed during your diet time but in a more relaxed fashion, and also you must keep an eye on your weight. In case you have been putting on weight again, you can consider to go on to a smaller version of whatever helped you lose your weight initially to get yourself back to your initial weight. Alongside some tend to find it very difficult to uphold and control weight loss for the long-term.
While fad-diets might facilitate you to drop pounds, but keeping weight off for a long-term basis is challenging. In order to achieve and maintain a healthy weight, you need to ditch fads diets for a wholesome lifestyle change and must practice mindful eating. Along with refining your food intake, exercising for an average of one hour on a daily basis is an essential key to weight control.
Walking and other moderate-intensity activities can greatly facilitate you in maintaining a healthy weight along with bestowing you with other health-improving outcomes.
Protein and Immunity
An essential and significant element for life, protein is a building block of every human cell and is actively involved in the important biochemical functions of the human body. Along with fats and carbohydrates, protein too stands out to be one of the major macro-nutrients ruling our body. A vital macro-nutrient for achieving weight loss, protein is the most crucial element in making your immunity strong. It's chiefly an imperative component necessary for growth, development, and repair of the tissue.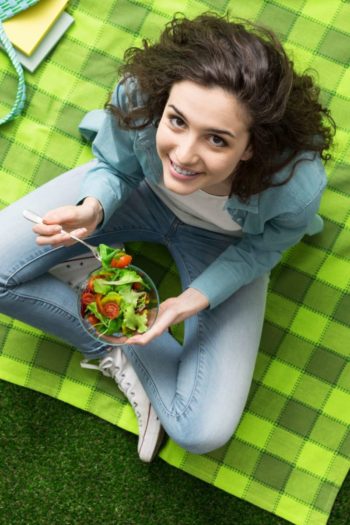 So, eating a sufficient amount of protein on a daily basis is obligatory to stave off undernourishment; it may also be necessary to preserve muscle mass and strength.
Taking these factors into consideration, the perfect amount of protein you should be consuming each day is maybe one to two grams of per kg body weight. Generally, about two grams per kg of body weight is what is recommended. So, if a woman who weighs about 80 kilograms, she should at least have forty grams of protein on a per-day basis. Curbing the amount of red meat consumed and instead of involving healthier sources of protein in your diets such as salmon, low-fat dairy products, yogurt or beans will majorly help in balancing the protein intake.
The Right Time to Opt for Fertility Treatment- Age, Years of Marriage, Success Rate etc.
If a couple who is keen on having a baby has been unable to conceive through natural methods, they can opt for various fertility procedures through which one can conceive, and one of them is IVF (in vitro fertilization or IVF).
It is time to consult a fertility expert if you are less than thirty-five years of age and have been trying to get pregnant for over twelve months, if you are over thirty-five and have been trying to conceive for a period of six months or if you have crossed forty years of age and have been trying to start a family for three months. Generally, in a treatment like IVF when any woman has upto three embryo transfers, there is a ninety percent chance of her taking a baby home. The success rate of IVF is very much age-dependant. Hence younger the women, better are the chances of success. As you start to age, the success chances with your own eggs start reducing, and hence the advice is that if you are trying for a baby you must meet a fertility expert earlier rather than later.
Another fertility treatment available for people today is IUI (Intrauterine Insemination) which is less invasive than IVF but the later has got a much higher success rate. The choice of whether a patient will respond better to IUI or to IVF depends upon multiple factors like cause of infertility, duration of infertility, previous treatments taken, and the current health of both the husband and the wife.
Hence, it is a good idea to discuss with your medical expert to decide on which is a more appropriate treatment for you.