If you're currently pregnant, don't panic, explains Dr. Rakhi Dimino, MD, an OBGYN and medical director of operations for OB Hospitalist Group in Houston, Texas.
At this time, also the Royal College of Obstetricians and Gynaecologists (RCOG) and the Royal College of Midwives has reassured women that there is no evidence to suggest pregnant women are at greater risk from Coronavirus.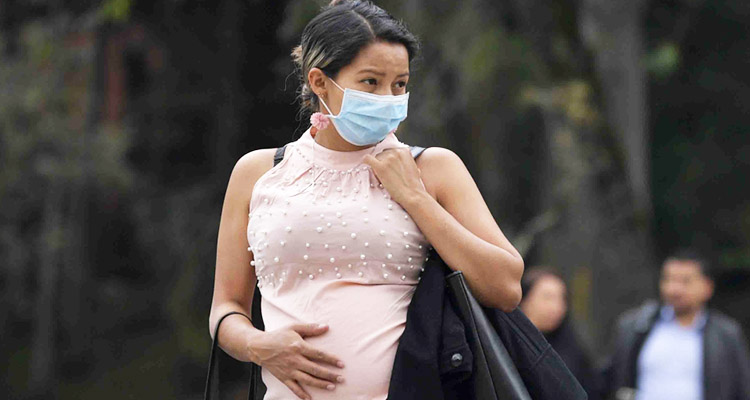 Are pregnant women more likely to catch coronavirus?
The RCOG says pregnant women do not appear to be more susceptible to the virus than the rest of the public, although at this point the data available is limited.
There is also no evidence which suggests that Covid-19 increases the risk of miscarriage or early pregnancy loss.
"It is expected the large majority of pregnant women will experience only mild or moderate cold/flu like symptoms," says the RCOG.
Dr Edward Morris, president of the RCOG says: "We would like to reassure pregnant women that, as things stand, no new evidence has come to light suggesting they are at higher risk of becoming seriously unwell compared with other healthy individuals."
Can Coronavirus be passed to my baby?
On 9 March, Dr Morris said: "While the data is currently limited it is reassuring that there is no evidence that the virus can pass to a baby during pregnancy.
On 18 March, the RCOG published a report in which it stated that two cases of "possible vertical transmission (transmission from mother to baby antenatally or intrapartum)" had been reported.
"In both cases, it remains unclear whether transmission was prior to or soon after birth," the report stated. "Expert opinion is that the foetus is unlikely to be exposed during pregnancy."
Is it safe to Breastfeed?
In the report published on 18 March, the RCOG stated that in "six Chinese cases tested, breastmilk was negative for Covid-19".
"However, given the small number of cases, this evidence should be interpreted with caution," the organisation added.
How Can I protect Myself Against Getting Covid-19?
The RCOG says: "The most important thing to do is to wash your hands regularly and effectively."
World Health Organisation continues to advise the best way to avoid contracting coronavirus are to wash your hands regularly, get a flu jab and avoid contact with people who are unwell.
What should a pregnant women do if she thinks she has Coronavirus?
At the current time, if you need a test for coronavirus, you will be advised to self-isolate and diagnostic swabs will be arranged.
The test, however will be carried out in the same way as anyone being tested, regardless of the fact that you are pregnant.
Should I Avoid Doctors' Offices?
Most OBGYN practices already have procedures in place to reduce the likelihood of having sick people in the waiting room, Dr. Dimino, an OBGYN and medical director of operations for OB Hospitalist Group in Houston, Texas said.
It's important to continue your well visits, and it's unlikely that doing so will expose you to the virus.
On the other hand, if you yourself have symptoms of COVID-19—primarily fever and a dry cough—you shouldn't go to any doctor's office because you don't want to risk spreading the virus to others if you have it. Instead, call your doctor and ask what you should do.
If you need to come in for your well visit, call ahead and inform them of your symptoms so they can let you know how to proceed.
If you're having trouble breathing or the symptoms are severe, go to the emergency room or an urgent care clinic, but again, call ahead to let them know to expect you.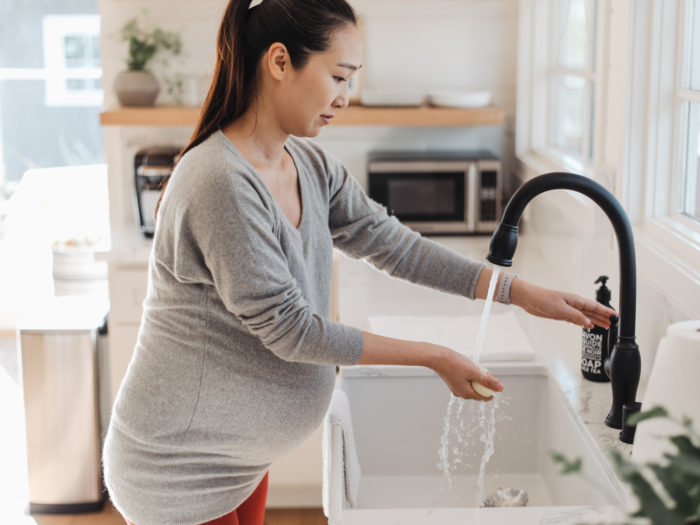 Stick to the Basics:
Eat a healthy diet.
Wash your hands, wash your hands, wash your hands.
Try to avoid being around other sick people.
Get your flu shot.