By Sneha Sadhwani, Clinical Nutritionist
Are you hungry and you need a quick energy boost without putting in too many efforts! People often snack on whatever comes their way when they are hungry during the evening or mid-morning. This unhealthy eating practice leads to an intake of too many calories. Here are some quick and easy snack options, which you can prepare even if you are on a time crunch. These recipes require minimal ingredients and no fuss:
Puffed Wheat Bhel: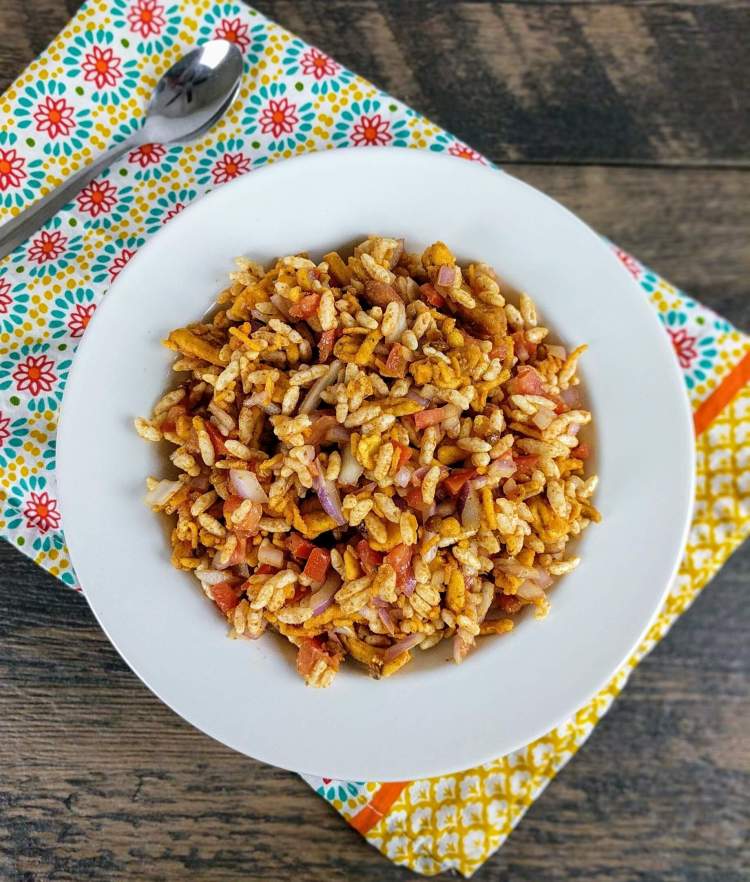 Since many years puffed rice has ruled the snack counter. But, now-a-days wheat and jowar puffs have gained a lot of popularity. You can now make a healthy 'bhel' using puffed wheat. Here is the recipe:
Puffed wheat- 1 bowl
Onions, chopped- 2 tablespoons
Tomatoes, chopped- 2 tablespoons
Green chili, finely chopped- 1
Coriander, chopped- 2 tablespoons
Lemon juice- 1 teaspoon
Salt- as per taste
In a bowl, mix all the ingredients properly.
You can even enjoy this delicious snack with home-made coriander mint chutney.
Health-O-Meter: Puffed wheat is a source of carbohydrates. These carbohydrates are broken down to glucose in the body, which provides energy to the muscles and the brain to carry out the daily activities. 
Spicy Fox Nuts: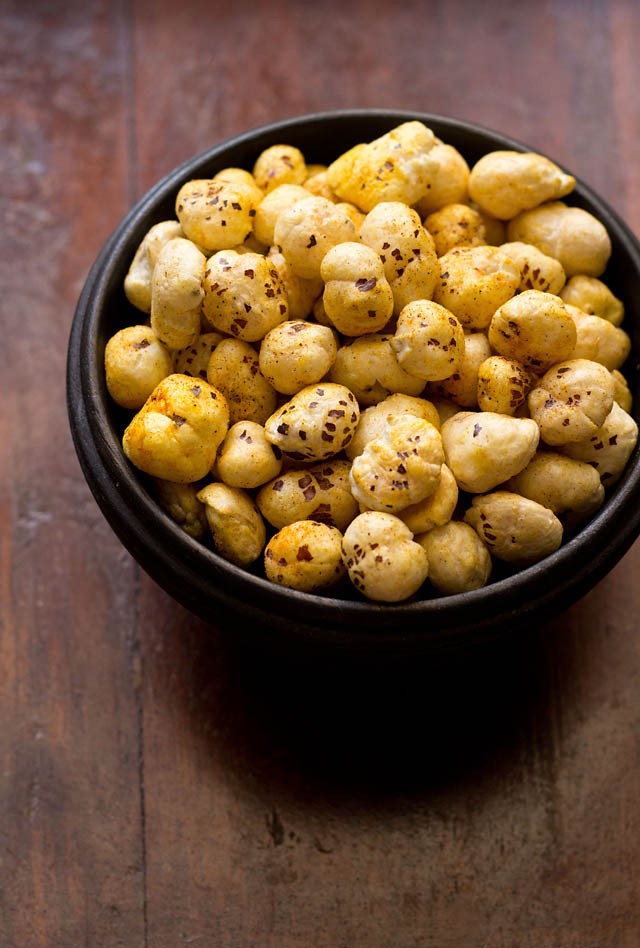 This snack recipe is quick to make and it tastes delicious too. Fox nuts are low in calories as well as fat. In India, fox nuts are added to curries and are used to make puddings. You can instantly prepare this at home or carry it to your office in an air-tight container. To make this amazing snack you need:
Fox nuts- 1 bowl
Turmeric- 1/4 teaspoon
Red chili powder- 1/4 teaspoon
Chaat masala- 1/4 teaspoon
Salt- to taste
Oil- 1 teaspoon
Heat oil in a pan and roast the fox nuts for about 4-5 minutes.
Keep stirring the fox nuts continuously till they become crispy.
Add the spices and mix well.
Remove the spicy fox nuts from the heat and serve them in a bowl. 
Health-O-Meter: Being low in calories and fat makes fox nuts a great snack for those who want to lose weight. Make sure you do not add excess oil or salt to it while roasting. Adding more oil will automatically increase the caloric content of this snack. 
Boiled Sweet Corn: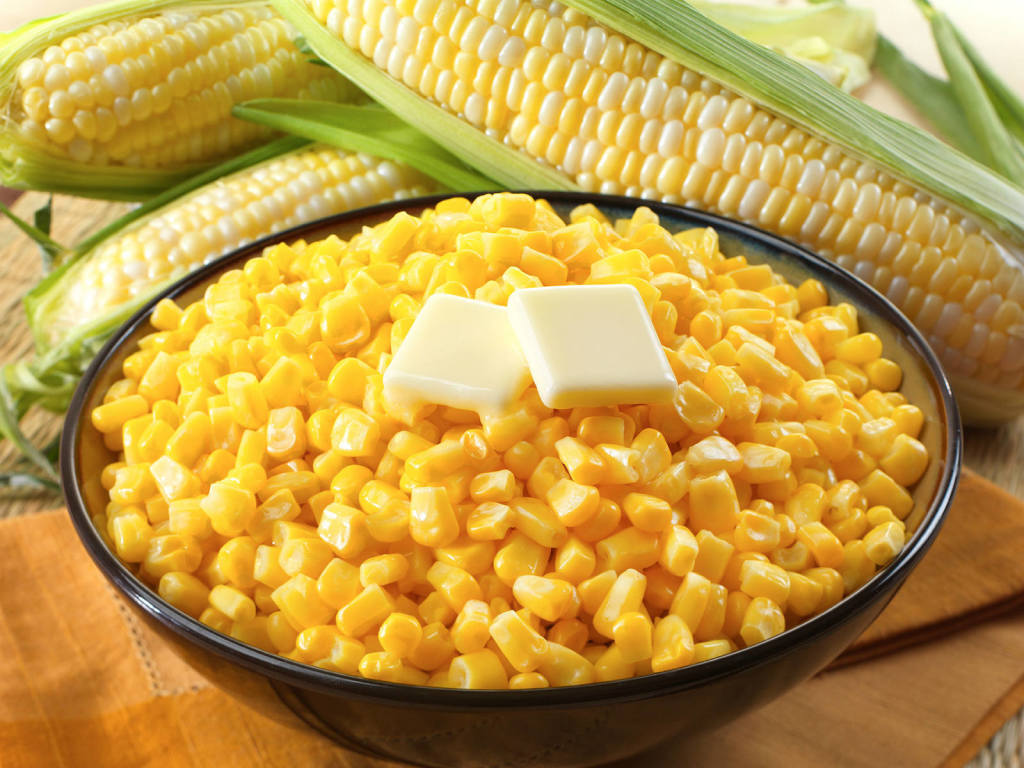 A bowl of boiled sweet corn is a perfect evening snack. Corns are a great source of energy and beta-carotene. Its high dietary fiber content keeps one full and delays hunger pangs. All you need is:
Corns- 1 bowl
Unsalted butter- 1/2 teaspoon
Black pepper powder- 1/4 teaspoon
Salt- to taste
In a pan, fill enough water to cover 1 bowl of sweet corn. Bring this to a boil.
Strain this properly and transfer it to a bowl. 
Add butter, salt and pepper powder to the corns. Your delicious snack is ready.
Health-O-Meter: Sweet corns are a great source of beta-carotene or provitamin A. Adding a source of fat to it (we have used unsalted butter) will improve the absorption of beta-carotene in the body. Besides this, it contains manganese, phosphorus and B-complex vitamins. 
Sprouts Stir-Fry: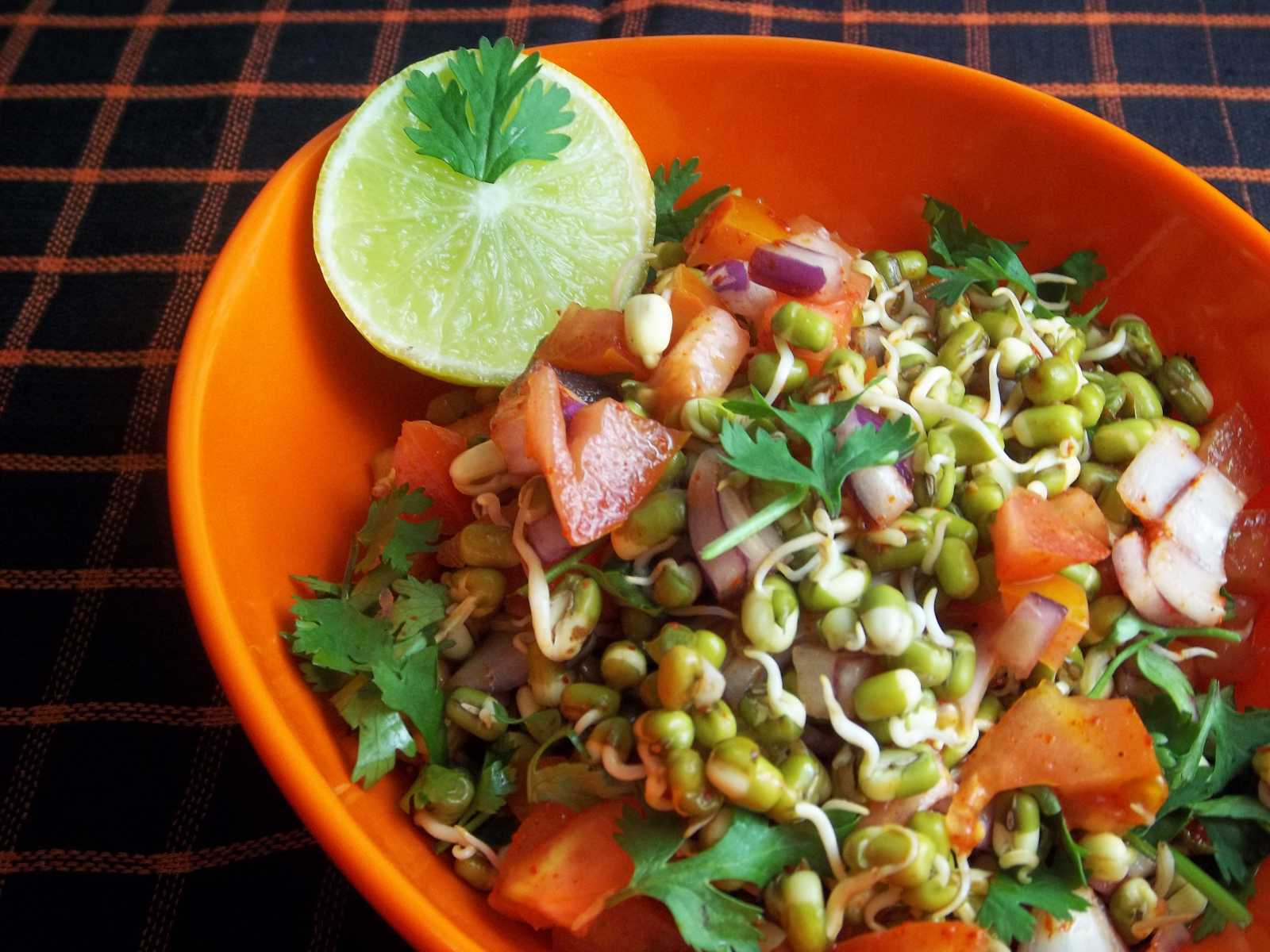 This recipe is perfect for those who are tired of eating boiled sprouts. You just need a few ingredients and your high protein and high fiber snack is ready.
Mung sprouts, boiled- 1 bowl
Garlic, chopped- 2-3 cloves
Green chilies, chopped- 1
Onion, sliced- 1 small
Black pepper powder- 1/2 teaspoon
Salt- to taste
Oil- 1 teaspoon
In a pan, heat oil and add onions, garlic and green chili to it.
Stir this mixture for 1-2 minutes or till the onion turns transparent. 
Add boiled mung sprouts to this mixture and mix well. 
Lastly, add salt and black pepper powder. 
Health-O-Meter: Sprouts are a great source of plant protein. Sprouting is a process where legumes and pulses are germinated. This procedure improves the availability of nutrients present in the legumes and makes them easier to digest. 
Nutty Yogurt: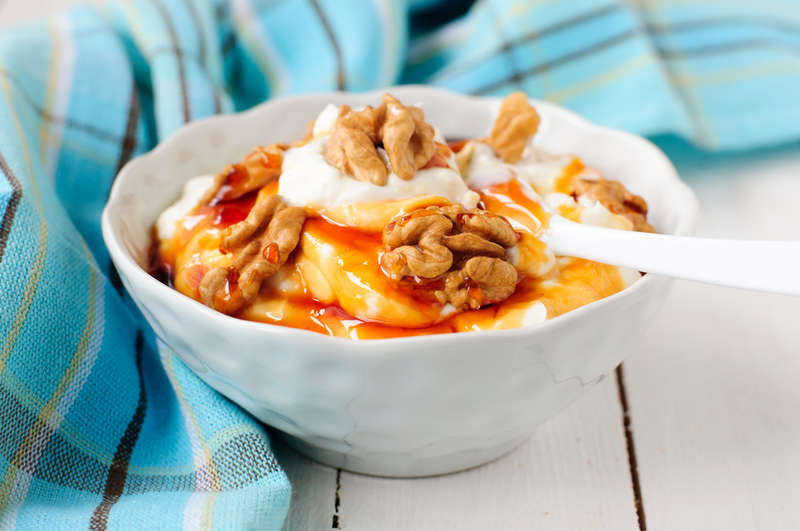 Some prefer savory snacks, but some even like snacks that are sweet. Nutty yogurt is a simple recipe, which you can enjoy on a summer evening. All you need is:
Yogurt- 1 bowl
Walnuts, chopped- 4 whole
Organic honey- 1 teaspoon
Cinnamon powder
To prepare this delicious snack, start by dry roasting the walnuts in a pan. Roast it for a minute or two until they turn golden-brown and fragrant. 
Transfer these walnuts to a bowl and add honey to it. Mix well and keep it aside. 
In another bowl, add yogurt and cinnamon powder and whisk it lightly till it is mixed. 
Add the walnut honey mixture to the yogurt. 
Store it in the refrigerator or serve it immediately. 
Health-O-Meter: Yogurt is an amazing probiotic and a gut-friendly food. Walnuts contain good quality fat, which keeps the heart and brain healthy.