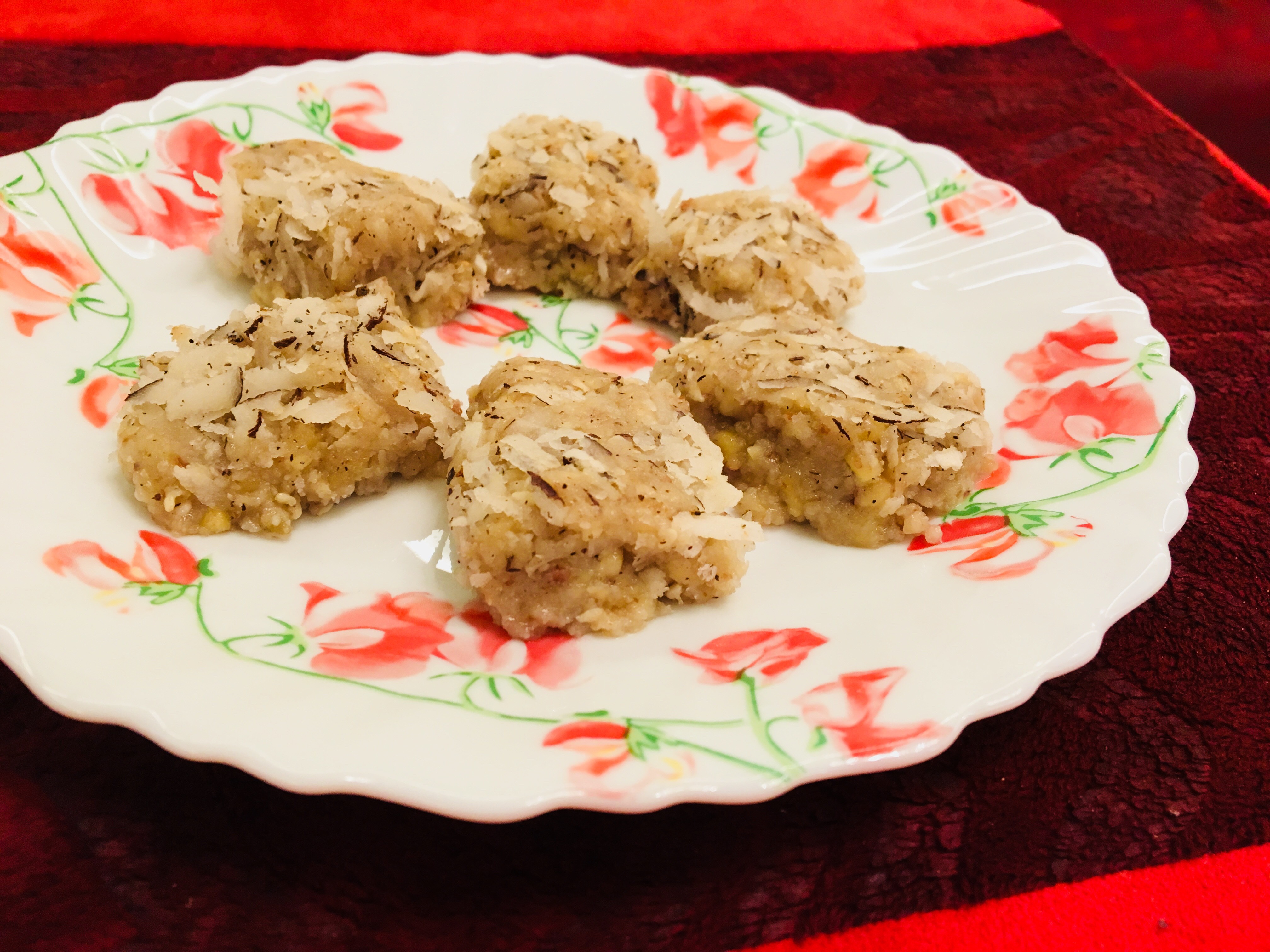 Nutritive Information
Per Serving:
Energy 177 cal
Protein 6 g
Carbohydrates 17.2 g
Fiber 0.1 g
Fat 9.3 g
Calcium 239.4 mg
Ingredients
1 1/2 cups crumbled khoya
1/2 cup sugar
1/2 cup chopped nuts (walnuts, almonds, pistachios and cashews)
1/4 tsp cardamom powder
a pinch of nutmeg powder
Instructions
Combine the khoya and sugar in a deep non-stick kadhai, mix well and cook on a medium flame for 10-15 minutes, while stirring occasionally.
Switch off the flame, add the chopped nuts, cardamom powder and nutmeg powder and mix well. You can also grind the nuts in a grinder but make sure it does not turn into a powder.
Transfer the mixture into a greased plate and keep aside to cool for 20 minutes.
Cut into pieces and serve immediately.