This is a quick fix sweet especially if you have unexpected guests.Today we will learn how to make Rava Kesari following this easy recipe.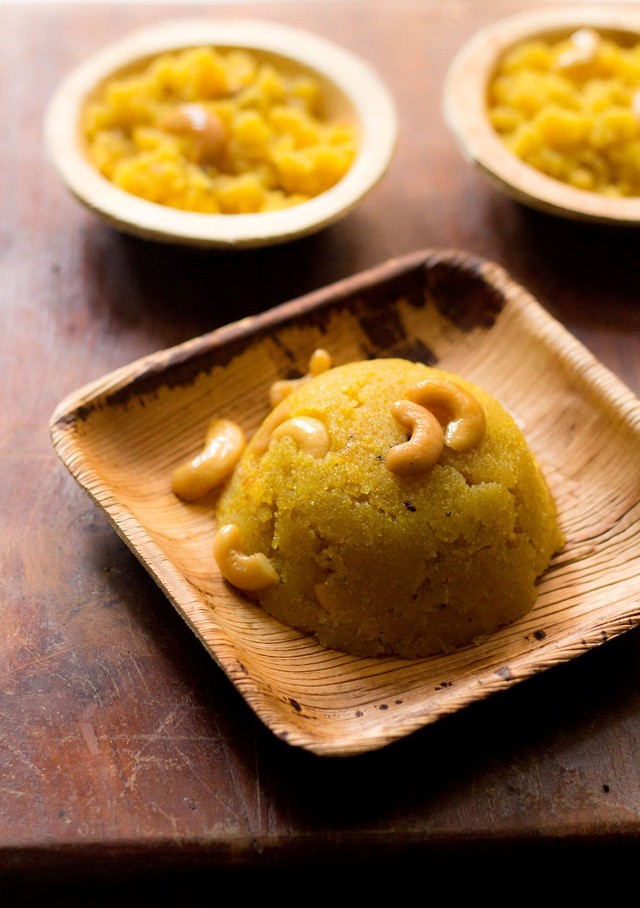 Ingredients
Semolina/Ravai/sooji – 1 cup

Ghee – 1 cup

Sugar – 2 cups

Water – 3 cups

Cashew nuts – 10

Raisins -10

Cardamom -3-4 powdered

Kesari Powder or Orange food color –a pinch
Instructions
Dry roast rava (semolina) for a few seconds till it gets slightly heated. (Do not roast more than that)
Heat a little ghee, fry cashew nuts and raisins separately and keep it aside.
Add the remaining ghee, add rava and fry for a few minutes.
Boil 3 cups of water, add a pinch of kesari powder to it. Then add the boiling water to the rava, simmer and cook.
After all the water evaporates, add sugar, mix well and cook on low flame until the kesari starts to leave the sides of the pan.
Add cardamom powder, cashew nuts, raisins and serve hot or warm.
Serves
6-8