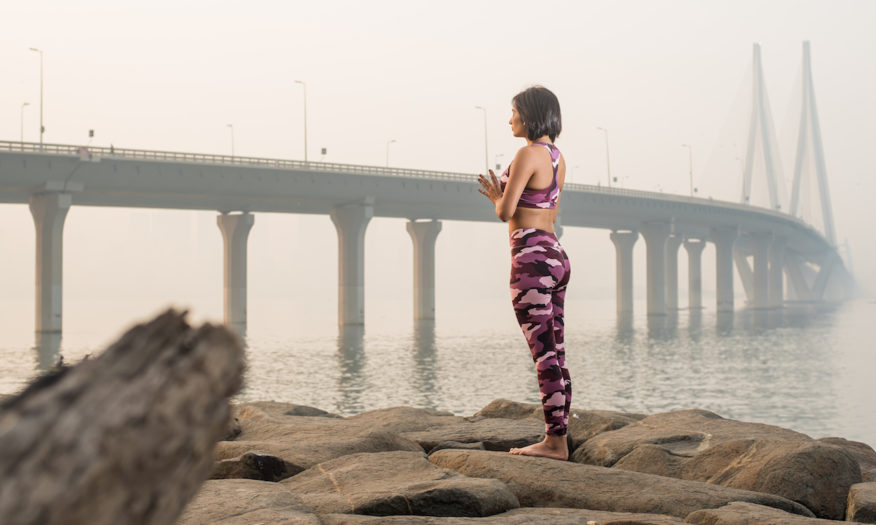 Rupal Sidhpura Faria or 'Muscles' as she is fondly called by friends and family had a childhood steeped in sports and athletic activities. She did her intensive teacher's training in yoga at The Yoga Institute Santacruz that was life changing for her. Along with a fourteen-month internship at the institute where she mastered yoga therapy and the relevance of breath alignment with yoga asana. She describes yoga as a journey of absolute bliss that changed her life around three sixty degrees.
With dreams in her eyes and skills in her hands, Rupal Sidhpura Faria shares her life as a Celebrity Yoga Trainer.
Ms. Namita Nayyar:
You mentioned yoga as a journey of absolute bliss that changed your life around three sixty degrees, walk us through the rise of yoga in your life? When did you realize about the healing power of yoga?
Ms. Rupal Sidhpura Faria:
I took up yoga because I always saw my father practising it and for years I'd seen how it helped him cope with everything and my mother was the one who pushed me to follow my passion for it. They backed me up. A decade ago Yoga wasn't even considered as a profession especially when you're not established. I knew it the day I began my studies that this is going to be it! It was always an experiential science, of you get into it and put your faith in it, it's bound to reciprocate and that's what happened with me. People say to be happy, do yoga, I'd say irrespective of what your emotion is, Follow yoga and the beautiful lifestyle it offers. It didn't take me too long to understand the beauty of it and it's my one lifelong motivation now. When I have yoga, I need nothing else.
This interview is exclusive and taken by Namita Nayyar, President womenfitness.org and should not be reproduced, copied or hosted in part or full anywhere without an express permission.
All Written Content Copyright © 2020 Women Fitness Org