By Shivam Hingorani,
Founder, Ace Blend (Natural Protein & Superfoods Nourisher)
It is quite a common misconception that vegans cannot indulge in chocolaty goodness, gooey cakes and other decadent desserts. Even the idea of egg- and dairy-free desserts screams 'flavourless' for most non-vegans. But, the truth is far from it! You can absolutely be a vegan and still spoil yourself with the most scrumptious sweet treats. In fact, there are 100 percent vegan versions of almost all your favourite desserts. 
Here are some easy recipes that you can follow to make the most delicious vegan desserts at home, using plant-based protein powders as the main ingredient:
Chocolate Peanut Butter Protein Smoothie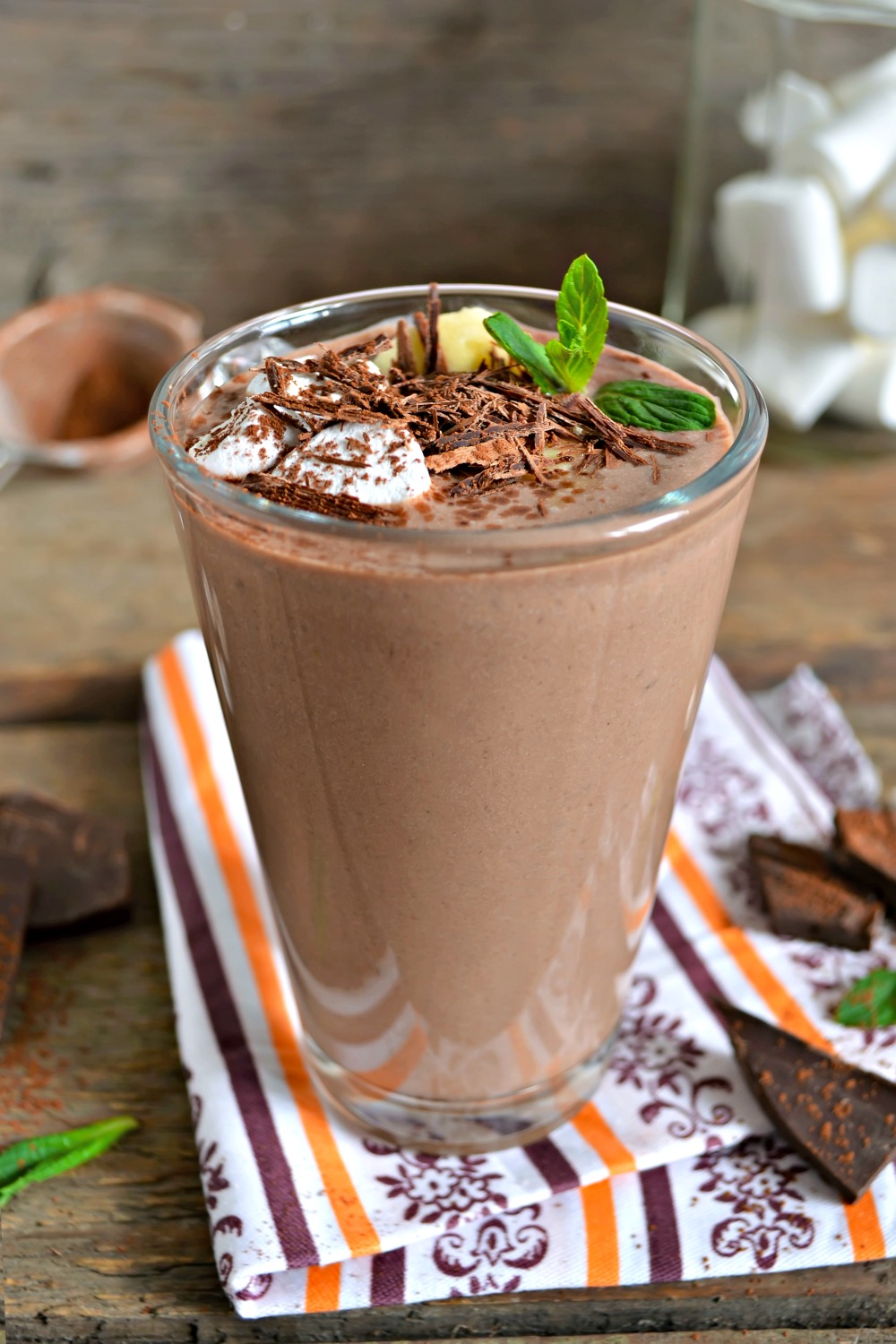 You might not always have the time to fix yourself an elaborate dessert, say after workout or late at night, but that shouldn't stop you from treating your taste buds with something sweet. Just whip up a dessert smoothie for yourself using your favourite chocolate-flavoured vegan protein blend.
The only ingredients you need for this smoothie recipe are plant-based chocolate protein powder (2 scoops), unsweetened almond milk, soy milk or skim milk (1 cup), 1 banana, peanut butter (2 tbsp), and 3-5 ice cubes. Combine all of them in a blender and process until smooth.
Ready in just a minute, this delish cold, creamy treat will make you forget that it's actually healthy!
Four-Ingredient Protein Brownies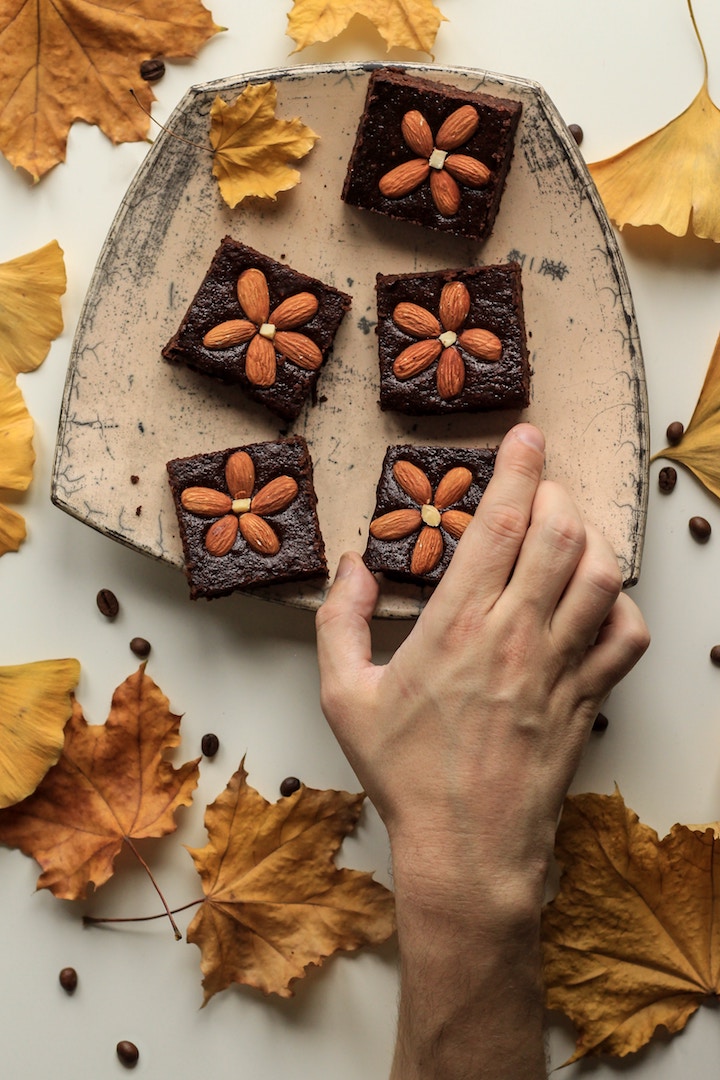 Yes, you can whip up the most delicious vegan protein brownies with just four ingredients – plant-based protein powder (1-2 scoops), cocoa powder (¼ cup), almond or peanut butter (½ cup) and 3 medium overripe bananas. 
Start by preheating your oven at 350 degrees and then, melt your nut butter in a microwave or on a stovetop. Blend it with the remaining ingredients until smooth, pour the mixture into a greased cake pan and bake for around 20 minutes. Once the brownies are cooked through, remove them from the oven and rest them to cool before slicing into pieces.
The dense, creamy texture of these chocolate brownies might actually make you forget that they do not contain sugar, flour, butter or oil.
Cinnamon Roll Mug Cake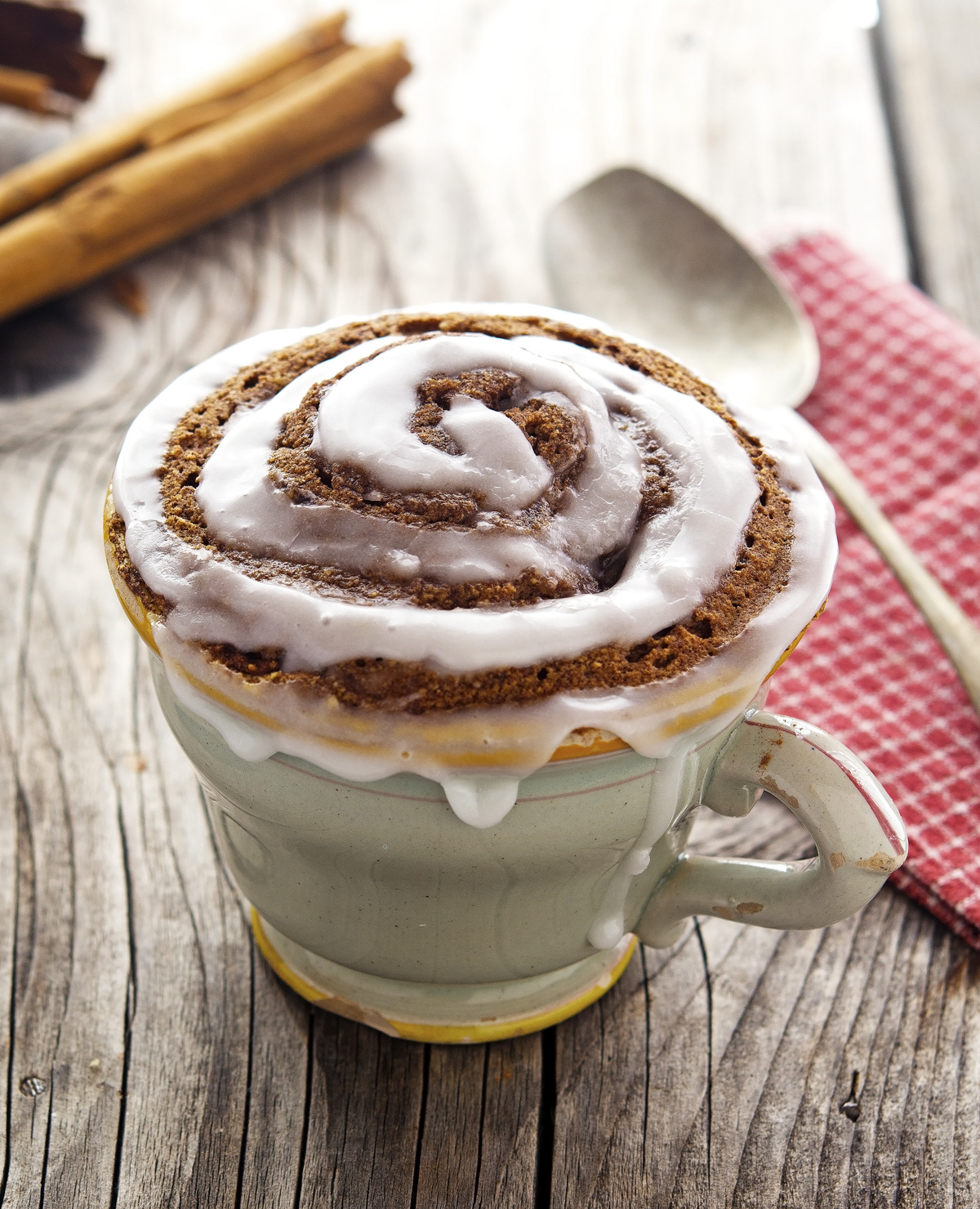 Craving for something sweet, but don't want to go through the cumbersome task of baking yourself a cake? Worry not, as you can make this cinnamon roll mug cake in just 5 minutes.
Mix 4 tbsp all-purpose flour, 1 tbsp sugar, 2 tbsp plant-based protein powder, ½ tsp cinnamon and ½ tsp baking powder together in a bowl. Add 6 tbsp water, 2 tsp coconut oil and ¼ tsp vanilla to the dry mix and stir until combined. In a separate bowl, mix ½ tsp cinnamon and 1 tsp sugar, and set aside.
Take a mug now and sprinkle its bottom with a third of the cinnamon-sugar mixture. Pour ½ of your batter in the mug and then again sprinkle a third of the cinnamon-sugar mixture. Repeat the process to finish the remaining batter and cinnamon-sugar mixture. Place the mug in the microwave for 1 ½-2 minutes until the cake is slightly spongy but not doughy.
Once it is cool, top it with a dollop of vegan cream cheese or simply relish the cake as is.
Chocolate Protein Peanut Butter Cups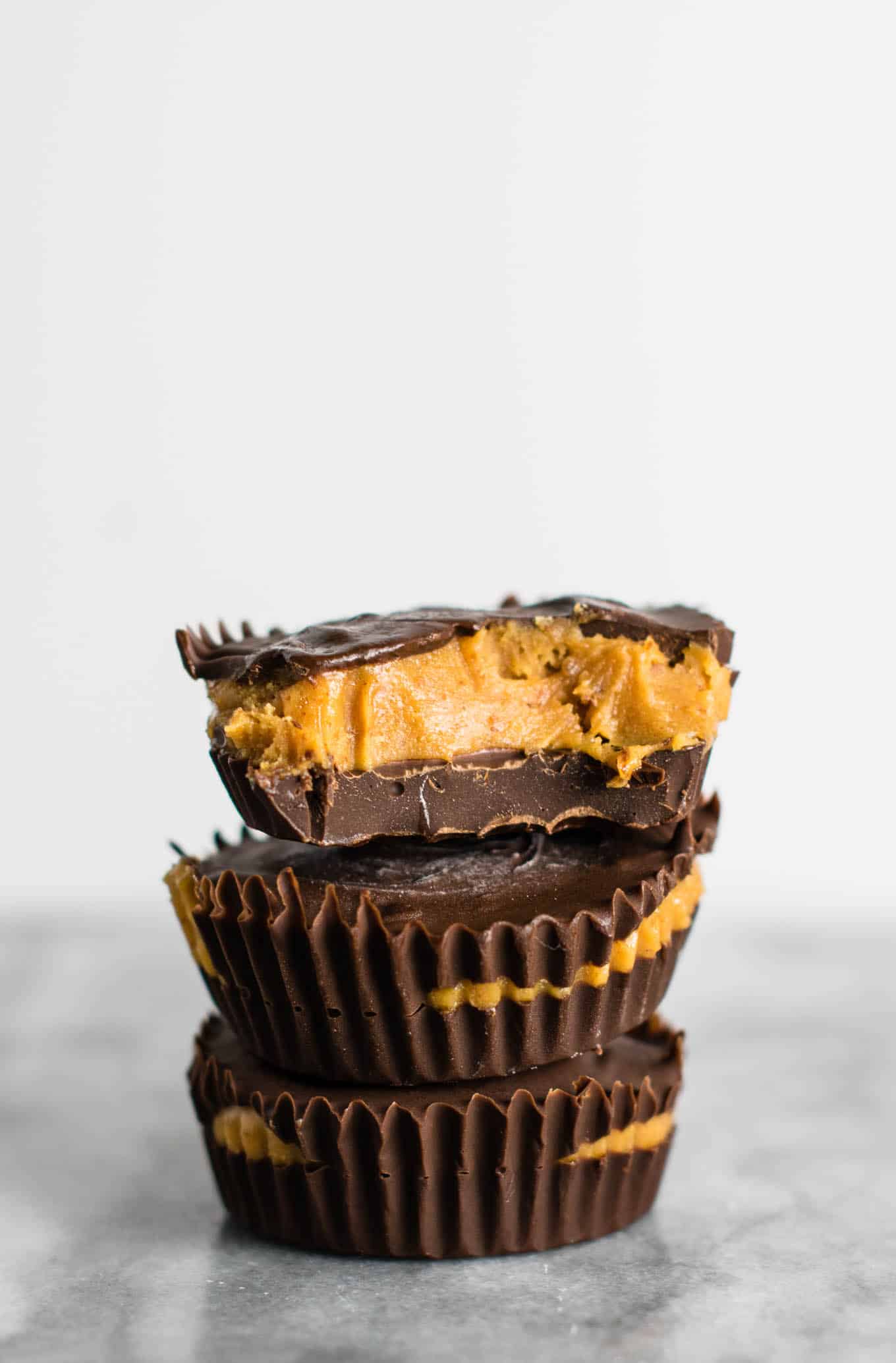 If you're not a big fan of baking, this is the perfect recipe for you. It yields 24 sweet little delights that you can store in your refrigerator and enjoy for the next couple of days.
In a blender, blend together softened virgin coconut oil (½ cup), chocolate-flavoured vegan protein powder (2 scoops), peanut butter (½ cup), unsweetened cocoa powder (¼ cup), vanilla extract (1 tsp) and liquid Stevia (12 drops) until smooth. Fill a mini-muffin pan with 24 liners and pour 1 tbsp of the mixture into each. Keep the muffin pan in the refrigerator for the fudge to firm up.
After 45-60 minutes, de-mould the muffin cups and dig in to enjoy your cool, sweet treat!
As you can see, it is really simple to prepare vegan desserts that are just as nutritious as satisfying, tasty, and enjoyable. So what are you waiting for? Put your apron on and open that pack of plant-based protein powder to prepare some delectable, yet healthy treats to satisfy your sweet tooth!