By Kejal Sheth
Nutritionist and Weight Management Expert & Founder of Nutrivity.in
The first items that get cancelled off your menu during weight-loss are desserts. But what if I tell you that you do not have to sacrifice sweets in order to lose weight? I believe it is a sin to deny your sweet tooth and deprive your cravings. Desserts are one of life's simple pleasures and everyone deserves a sweet indulgence even if they are on a weight-loss plan! Occasionally indulging your sweet tooth with a smart choice stops you from impulsively reaching into that box of leftover chocolates.
Here are a few smart dessert swaps that are delicious and won't affect your weight loss goals.
1. Frozen Yogurt Bark with Berries (80-100 cal)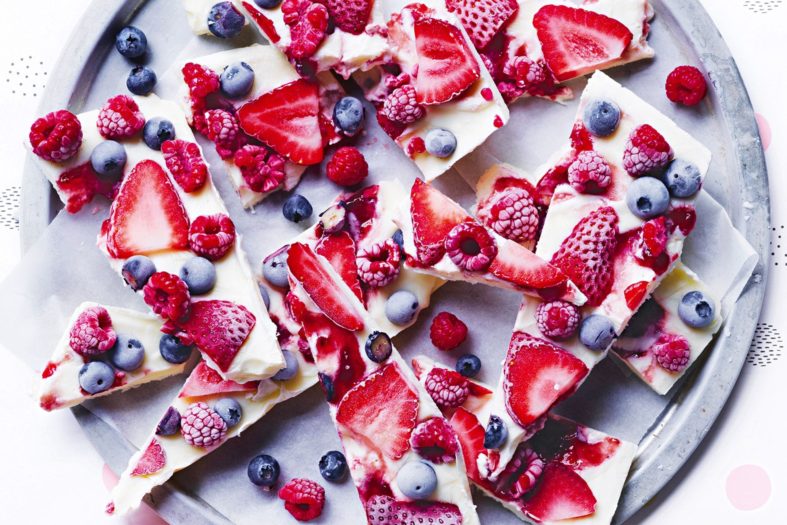 Flavour the yoghurt with a bit of honey or maple syrup. Add a little vanilla extract. Spread the mixture on a sheet pan. Add your favourite berries on top and freeze. Garnish with a few crumbs of crushed nuts.
2. Chocolate Peanut Butter Cups (125-140 cal)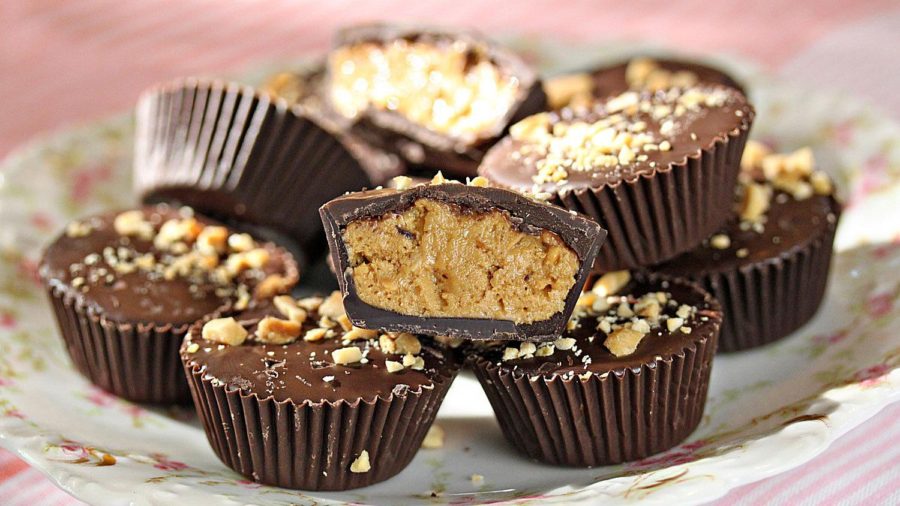 Mix peanut butter, honey, butter and salt until smooth. Melt chocolate chips and stir in the remaining peanut butter until smooth. Place a teaspoon of chocolate mixture into paper-lined mini muffin cups. Pour in a teaspoon of peanut butter mixture and top with another teaspoon of chocolate. Refrigerate until set.
3. Flavoured Ice Cubes (50-80 cal)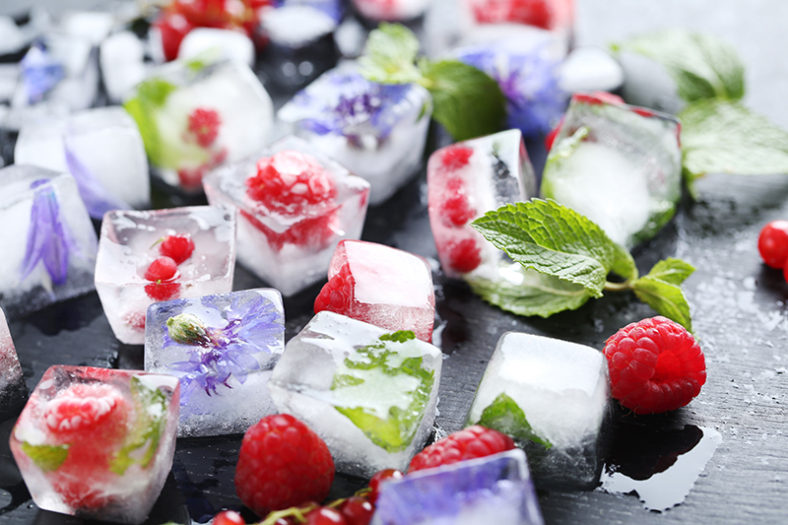 Make your water interesting with natural flavours. Add slices of your favourite fruits or berries to the water and freeze in an ice tray. Enjoy the delicious and refreshing cubes for a healthy sweet treat.
4. Chocolate Dipped Berries and Banana (80-130 cal)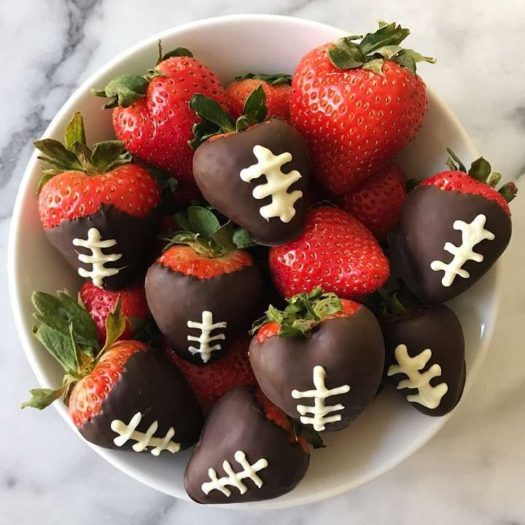 Melt a bar of dark chocolate. Choose any berries/fruits you like and dip it in the melted chocolate to create an even chocolaty later. Refrigerate and enjoy! This is a nourishing and filling option, since fruits are loaded with fibre and water. A single chocolate-covered strawberry has around 80 calories and a banana coated with dark chocolate is 126 calories.
5. Overnight Oats (180-200 cal)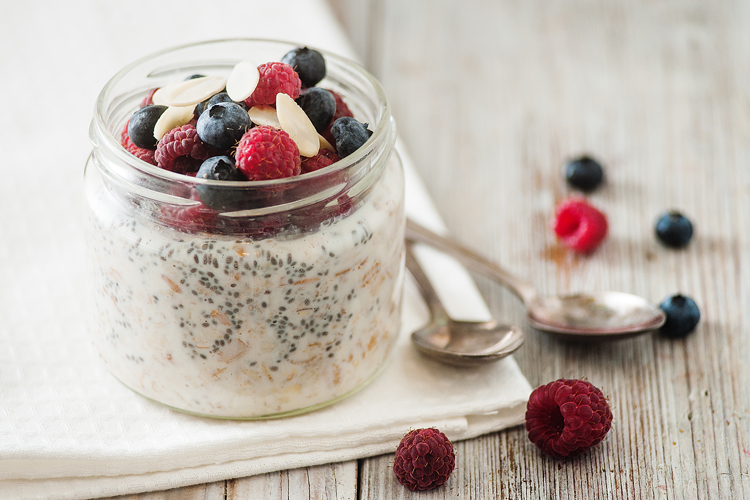 Mix oats, almond milk, yoghurt, chia seeds, maple syrup/honey, vanilla extract (optional) and a pinch of salt. Pour the mixture into a cup or bowl and top with any fruit of your choice (sliced strawberries are my favourite!). Refrigerate and leave overnight.
6. Almond Bites (120-125 cal)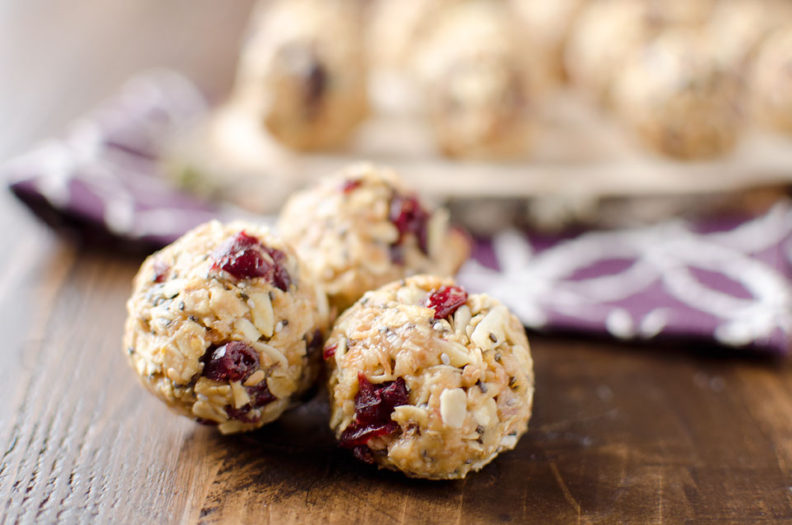 Add roasted almonds, soaked raisins, cacao powder, and chia seeds in a blender and blend till it mixes well into a sticky mixture. Pour this mixture into moulds and freeze for 30 minutes. Garnish with grated coconut.
7. Gulab Jamun Parfait (140-160 cal)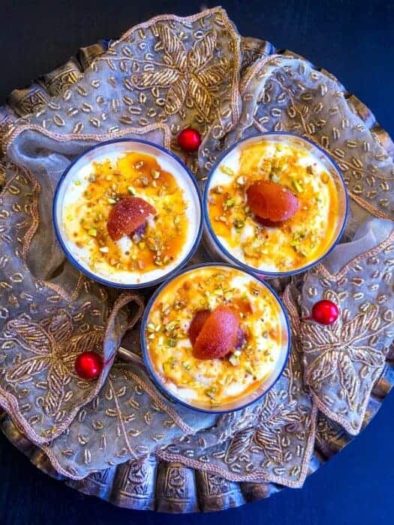 Whisk whipped cream and yoghurt in a bowl. Add water, milk, and saffron and boil. Let it cool and add honey. Cut gulab jamun into slices and keep aside. In a cup/bowl, add 2 tbsp of the yoghurt cream and layer the gulab jamun slices on top. Spread a layer of yoghurt cream and add saffron-honeyed milk. Repeat once more and garnish with finely chopped nuts. Refrigerate for 30-40 minutes and serve cold.
8. Quinoa Kheer (230-250 cal)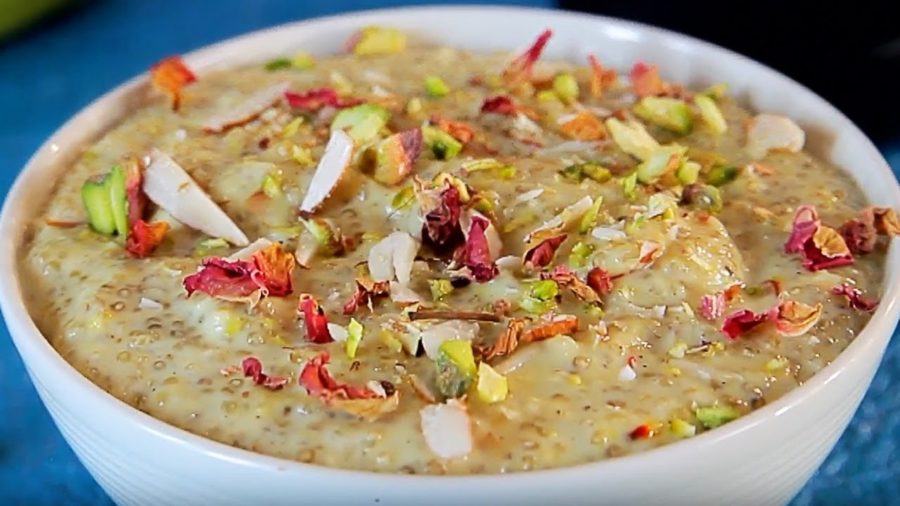 Clean quinoa thoroughly under running water and soak for 10-15 minutes. Heat ghee in a pan and sauté the quinoa for a few minutes. Add milk, few strands of saffron and cardamom powder. Bring to a boil and let it simmer for 30-40 minutes. Add jaggery or brown sugar and stir well. Let it cool and refrigerate. Serve cold.
9. Ragi Sheera (120-150 cal)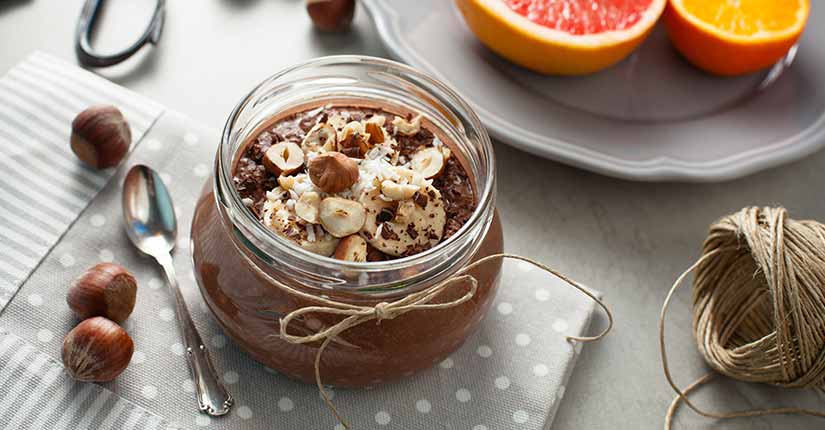 Heat ghee in a pan and add ragi flour. Sauté for 3-4 minutes. Add water and cook on a medium flame for 2-3 minutes, stirring continuously with a whisk to avoid lumps. Add brown sugar and cardamom powder. Mix well and serve hot.
10. Pineapple Sorbet (50-70 cal)
Chop pineapple/mango (or other fruit) and freeze. Add frozen fruit into a blender and blend until smooth and creamy. Refrigerate and serve cold. 100% fruit and no added sugar make this a great high fibre dessert.
Try out these delicious recipes and award yourself the occasional indulgence of sweet treats.