By Dietitian Manoli Mehta
Founder of Tattvum – Discover Wellness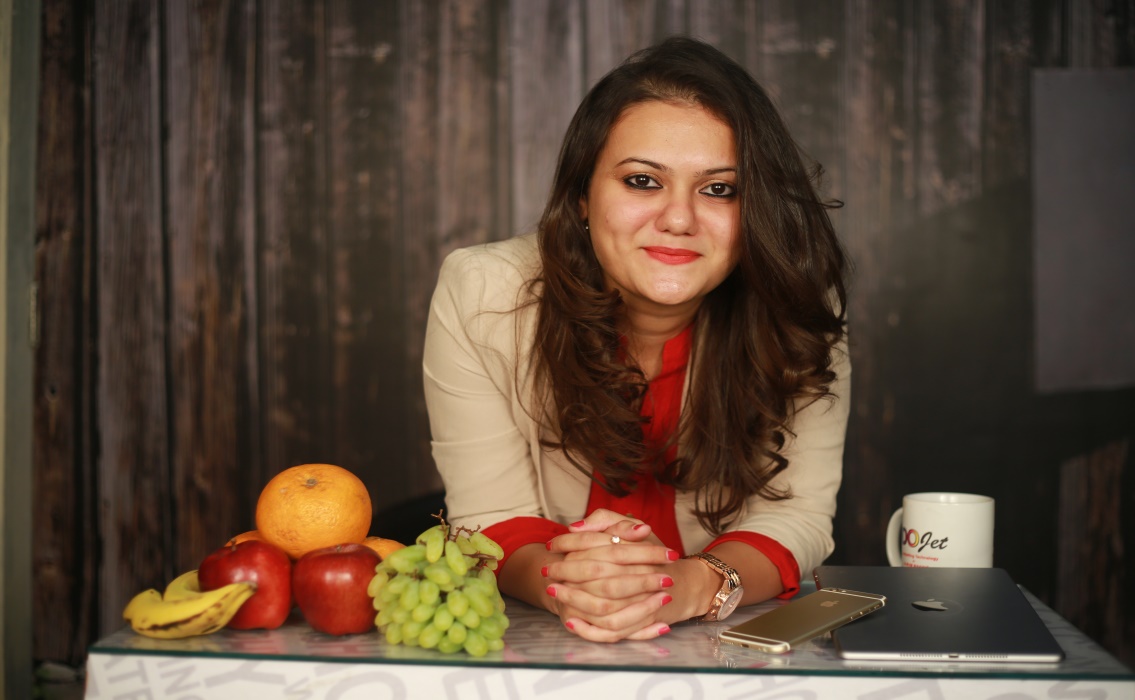 Have you ever munched bag of chips/ tub of ice cream in front of the television mindlessly???
Have you ever stopped for a late-night snack after an evening with friends or family??
The next time you sit down for a meal, do one thing for me- try to be aware of what you are feeling. Are you feeling anxious? Are you feeling stressed? Are you feeling low/negative? Are you feeling happy/ sad?
These emotions that come along with your eating are important to notice. Some of these emotions even I used to feel every time I sat down for a meal. But it doesn't have to be like this!!
So are you ready to break free from stress eating and bring back happiness to your meals?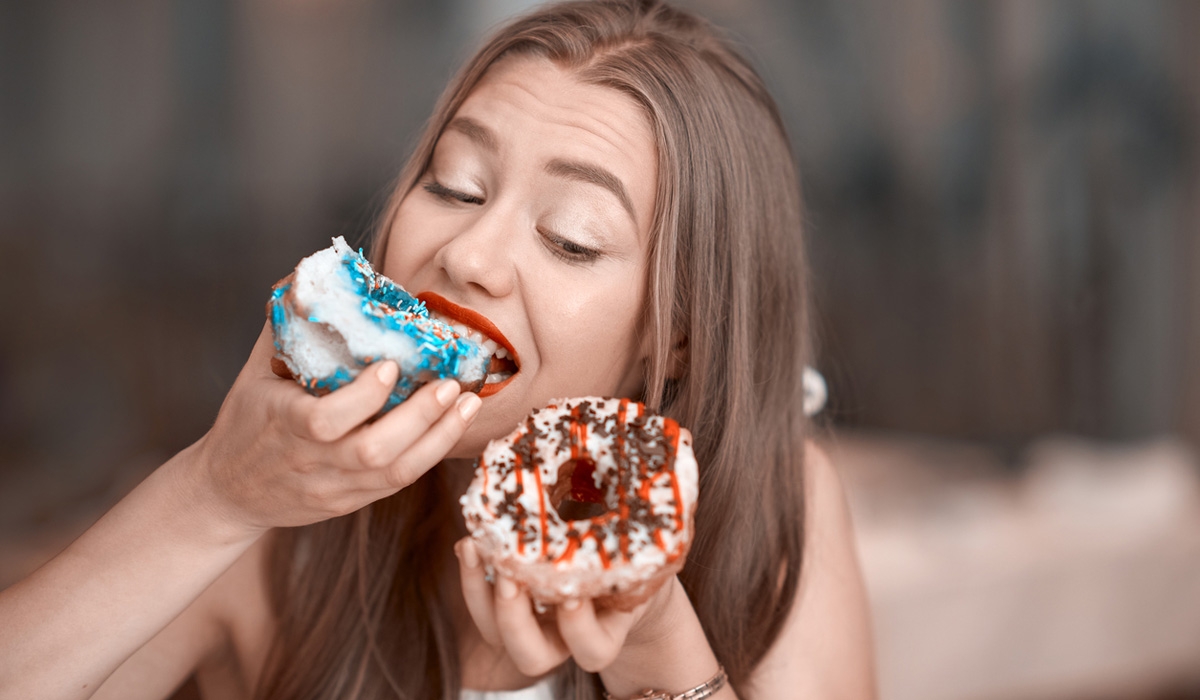 Here's my advice to you—
When you sit down to have a meal, take 3-4 long deep breathes. This will relax your body and make you more mindful and conscious.
Try to eat without keeping any pre conceived notions about the food. No judgments around the food will help you stress less.
Remember moderation is the key! Anything excess is not a good thing. Follow 80% nutritious meal and 20% imperfect meal. Your goal is to balance out.
Do not feel guilty of the imperfect meal that you eat. Be guilt-free!
Enjoy and give your body what it needs. Listen to your body and be aware of when you are full.
Try to remain calm and relaxed. This is the healthiest way to eat. Be more conscious.
Make sure to be sitting in a peaceful place away from phone/social media/television/laptop.
Have fruits of 3-4 colors in between your meals to curb the hunger.
We control our larger meals, but throw water on all that effort by bulking up on our snacks. Most of our mid-meal snacks are unhealthy. Have 1 small katori fruits/nuts/sukha bhel, makhanas/lotus seeds/ jowar puffs/ khakhra/ popcorn or sunflower/pumpkin seeds as your snack. But don't have all of them at once!
Understand and notice how you feel after eating a meal. Be satiated after eating and feel good about it. Try to be more grateful!!
Try to remove the pressure of eating healthy and perfectly. Try to shut out the noises of perfectness. Try to indulge but with moderation.
Remember, your food is your way of Nourishment not a Punishment! Avoid over eating, your food is not going anywhere!
Don't cheat on sleep! Stress related insomnia is common but depriving yourself from sleep is a big NO-NO. Not getting enough sleep will leave you more tired and unproductive than usual. Sleep for 8 hours.
Don't let the stress over shadow you. When you feel down and low try to go for a walk/listen to music or read a book.
Distract yourself! You don't need much to stay healthy: just 2-3 hours of physical activity per week is sufficient.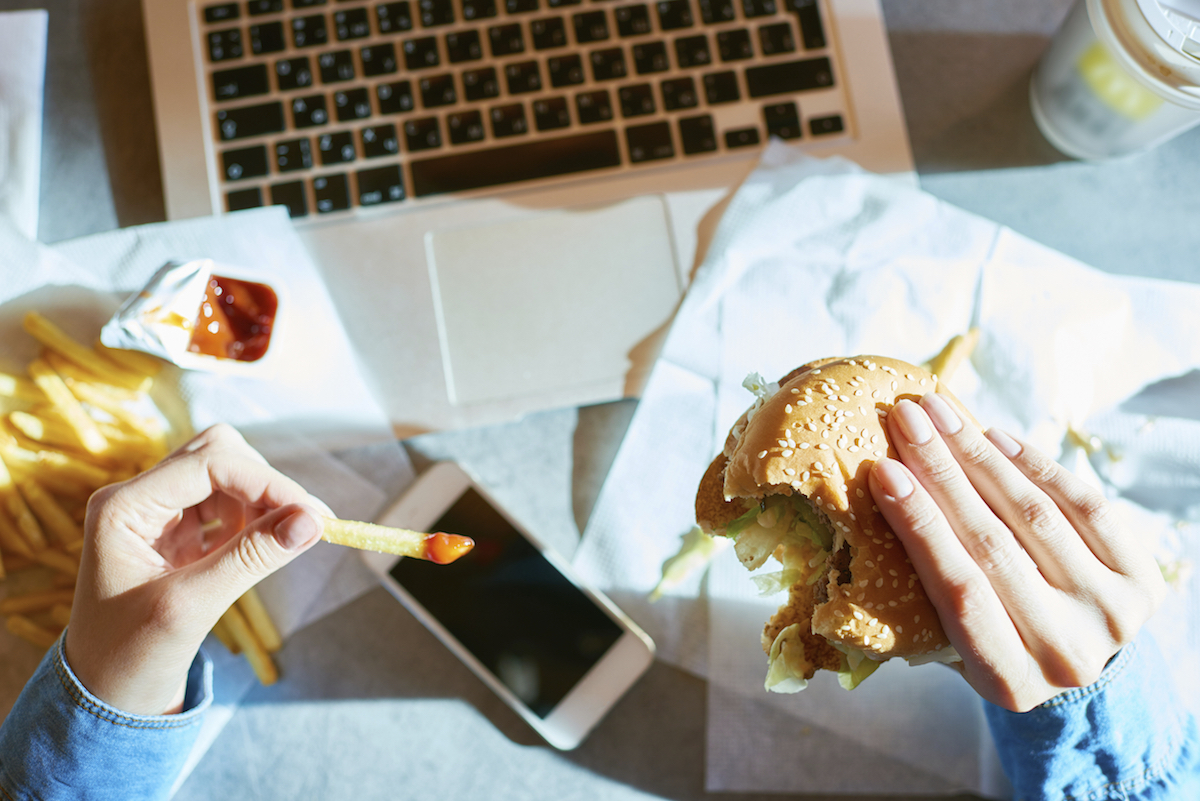 Remember, more stress (more cortisol) = more fat storage!!