Ms. Namita Nayyar:
As a child and presently share sports that have dominated your life? How have they helped you at the physical, emotional & social levels? Share the role of physical fitness to women and young girls especially in today's sedentary lifestyle?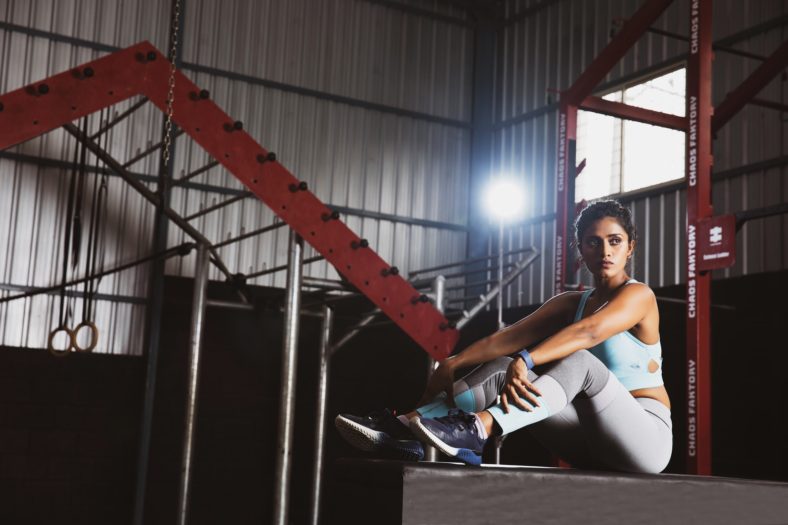 Ms. Swetha Devaraj:
I was always into sports from the time I was a little girl, be it school sports day or outside. I competed in track and field and table tennis initially but later in my teenage years got into tennis and competed in and around India playing junior ranking national and international tournaments until I was recruited to play college tennis in the US as well as pursue my undergrad degree. You know what they say, one thing led to another and I got into long distance running right after college in the US and also explored crossfit. But distance running sort of stole my heart and still does. All infall being involved in sports brings a sense of discipline into ones life and thats exactly what happened to me.
I loved the discipline and the energy I got from being physically active doesn't matter which form. Which in turn had a huge impact on my mentality – strong, confident and ability to believe that I can achieve or face anything. So my message to anyone including men, women and young girls and boys is playing sports is not just to get rid of boredom, it builds your character, it nurtures you to be a better person and take things that come your way in the right spirit plus keeps you fit and functional from inside and out.
Ms. Namita Nayyar:
You played a lot of State, National and ITF junior events. Went to the U.S. at 18. It was in the US that you realized your true potential in tennis, playing for the team. Played at the No. 1 or No. 2 spot usually and got to play against some of the best players in NCAA from all over the world and won. Throw some light on the same. Most memorable part of those years.
Ms. Swetha Devaraj
Indeed playing college tennis in the US was one of the best things that happened to me and moulded me. That gave me the exposure to be in a team and get along with players from different countries and culture, standing up for my team when it mattered the most without looking at barriers. Most importantly I enjoyed the sport so much because in India there was a lot of pressure to do well in sport but in the US, It was different and I had the whole team for my support. There was no rat race and we were in it together.
Till today couple of my best friends are from the tennis team I met in the US. One was my doubles partner Sarah jo Peters from Hawaii and another one from Kerala called Nitya Miranda. I have won individual events while I was there but The most memorable moment has to be when we won the SWAC conference championships in the year 2008 as I was senior in college and we hadn't won it in 4 years. So it was quite spectacular to go through that small victory and I know every college athlete in the US will vouch for this whether its a big school or small… the feeling is priceless.