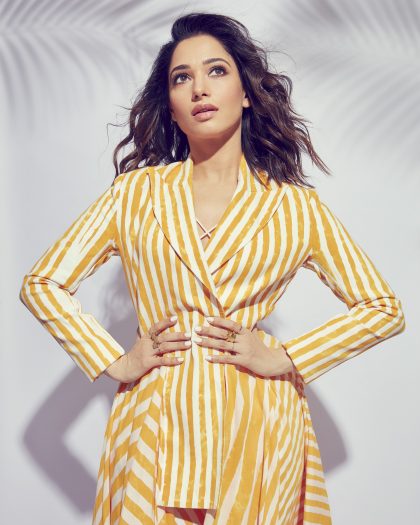 Tamannaah Bhatia, popularly known as Milky Beauty, is an Indian actress who predominantly appears in Tamil and Telugu films. She has also appeared in several Hindi films. With her eyes set on the Hindi film industry Tamannaah has entered Bollywood with a new spark to bring her power here too.
With a bunch of interesting films lined up for her, Women Fitness India joins Tamannaah for a fun conversation on what makes her so fit and healthy.
Ms. Namita Nayyar:
How does your day start?
Ms. Tamannaah Bhatia:
I like to start my day with a lot of positivity, clean energies and good vibes. I start off with a small prayer in bed because I think attitude of gratitude takes you a long way.
Ms. Namita Nayyar:
What are three fitness rules you swear by?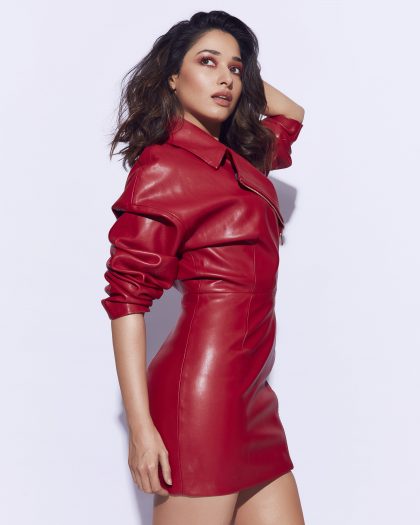 Ms. Tamannaah Bhatia:
Writing your goals down in a journal and giving yourself a deadline will make you stick to the plan. Mornings are pure and productive. Train yourself to get up early in the morning, inhale fresh morning air, and start your day with some exercise. Never miss eating breakfast. Without food, your cells and organs don't work properly and Home-cooked food is the best food. Find a routine that is sustainable, don't opt for shortcuts or something too drastic so that you are motivated throughout.
This interview is exclusive and taken by Namita Nayyar, President womenfitness.org and should not be reproduced, copied or hosted in part or full anywhere without an express permission.
All Written Content Copyright © 2019 Women Fitness Org