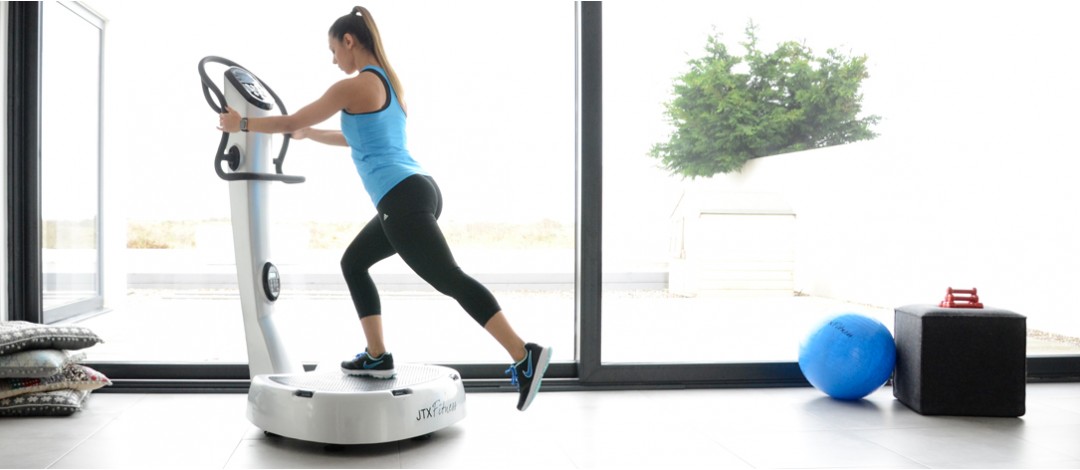 New research suggests that, if used properly, vibration plate exercise machines may help you lose weight and trim the particularly harmfulbelly fat between the organs.
A study conducted at the University of Antwerp, Belgium, found that overweight or obese people who regularly undertook Power Plate exercise were more successful at long-term weight loss and shedding visceral or belly fat (which is associated with a higher susceptibility to conditions such as heart disease, diabetes and strokes) than those who combined dieting with a more conventional fitness routine and those who simply dieted. The study was conducted over a six month period, after which subjects returned to their daily lives and reported back for retesting at 12 months. In terms of weight loss:
The "Power Plate" group lost 11 percent of their body weight and maintained a 10.5 percent loss
The diet and conventional fitness group lost 7 percent and maintained a 6.9 percent loss
The diet only group lost 6 percent, and maintained less than 5 percent loss
Even more promising was the reduction of visceral fat:
The "Power Plate" group lost 47.8 sq. cm. (18.8 in.), and maintained a loss of 47.7 sq. cm (18.7 in.)
The diet and conventional fitness group lost only 17.6 sq. cm. (6.93 in.), and maintained only a 1.6 sq. cm (.63 in) loss
The diet only group lost 24.3 sq. cm. (9.57 in.) and maintained only 7.5 sq. cm. (2.95 in.) loss
The findings were presented at the European Congress on Obesity.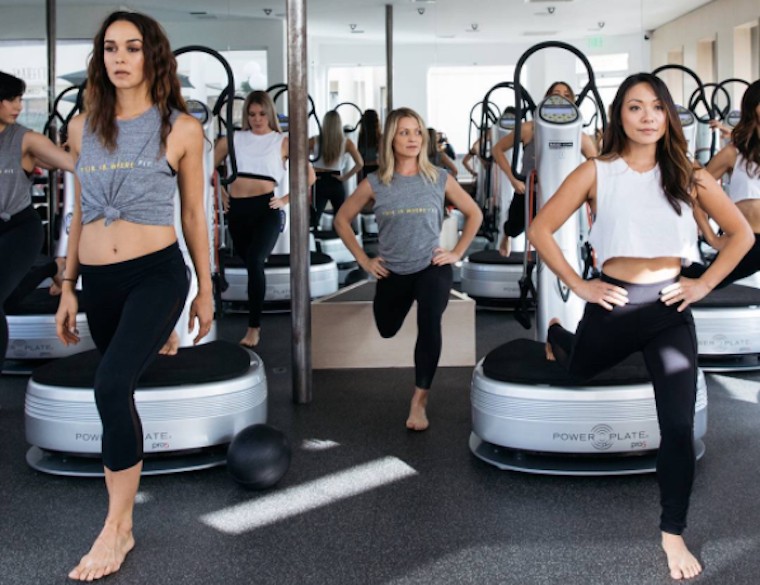 More About Vibration Plate
The vibration plate administers what is called "vibration therapy" which helps burn fat, increase metabolism, build muscle and increases flexibility.
The vibrating platform offers the same benefits of an hour-long sweaty gym workout in just 15 minutes with the machine burning the calories for you. No matter what your physical condition, at the right frequency setting the subconscious stretch reflexes will tighten almost all your muscles at once. Moreover, the vibrations increase the production of regenerative and repair hormones, improve blood circulation in skin and muscles, strengthen bonetissue, improve lymph drainage and increase the basal metabolic rate.
Whole-body vibration therapy is used in the medical field for the treatment and prevention of a variety of illnesses, injuries, and adverse health conditions.
Osteoporosis: Millions of Americans, especially women, are at risk of developing this disease, which results from the decalcification of the bones due to hormonal imbalances. The bones become fragile with a tendency to break easily. Vibration Therapy increases bone density, usually reversing the effects of osteoporosis.
Excess Body Fat: Vibration Therapy works several ways to dissolve excess body fat; it increases metabolism which burns calories more rapidly; increases blood circulation and lymphatic drainage thereby removing toxins faster. Human Growth Hormone secretion increases dramatically (460%). Excess body fat melts away effortlessly.
You can make it a complete workout by standing in one of the difficult positions, just after 1 minute he/she would be panting and perspire as if having exercised rigorously. There are also reports that the effects of the vibration exercise reduce the weight-lift training by 85%.
A specific frequency and amplitude of vibration is chosen and the movement of the plate loads the limbs. The vibrations stimulate a reflex contraction within the muscle which leads to a high level of muscle activation and exertion. The superior muscle-activation that the vibration machine stimulates compared to conventional training, means that less time is required to work muscle groups completely.
Because vibration fitness machines are so easy to operate, it can be used by anyone, regardless of age or sex. In particular, athletes, overweight people (who experience difficulty exercising over extended periods of time), office workers with inadequate levels of physical activity, people who cannot find the time to exercise and patients requiring rehabilitative therapy stand to benefit the most from this novel, comprehensive exercise system.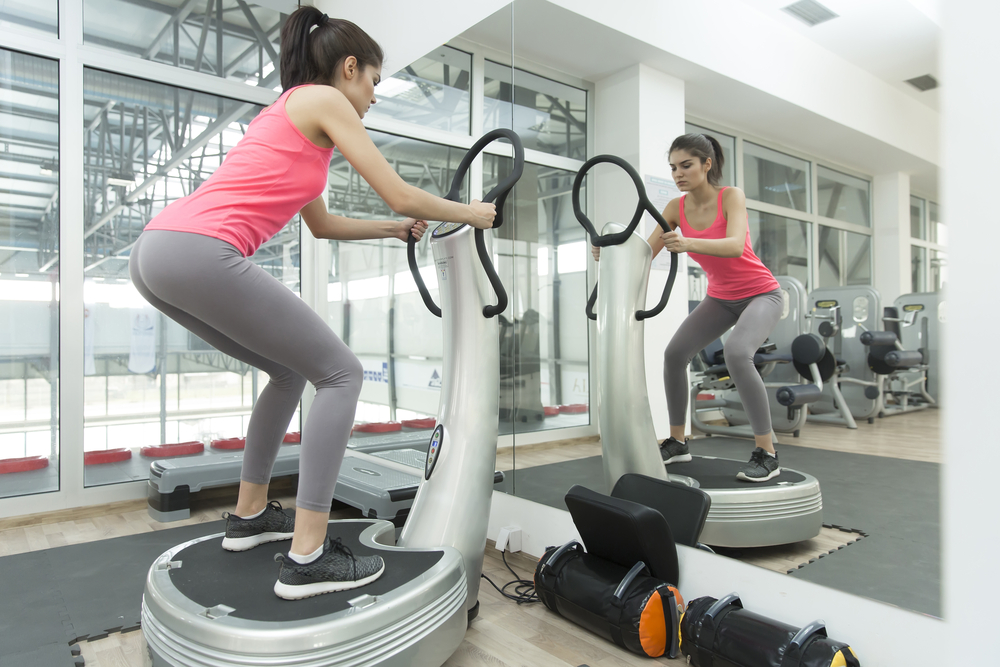 The benefits of the Vibration machine
The vibration machine is a very effective exercise machine for people with limited movement due to their psychological or physical problems. Through vibration machine exercise, you can improve your strength, endurance, stability and flexibility without the constraints of conventional exercise. vibration machine exercise can be effectively and popularly used in fitness centers, rehabilitation centers, total beauty concept salons or spas.
The vibration machine has been shown to deeply enhance strength, performance and power capabilities, even in well-trained individuals. Other long term benefits of vibration fitness include increased muscular growth, increased testosterone, improved bone density and strength, motor control,balance, relief of chronic pain and increased blood circulation.
Related Links