By Avni Kaul,
Nutritionist and Wellness Coach, Founder of Nutri Activania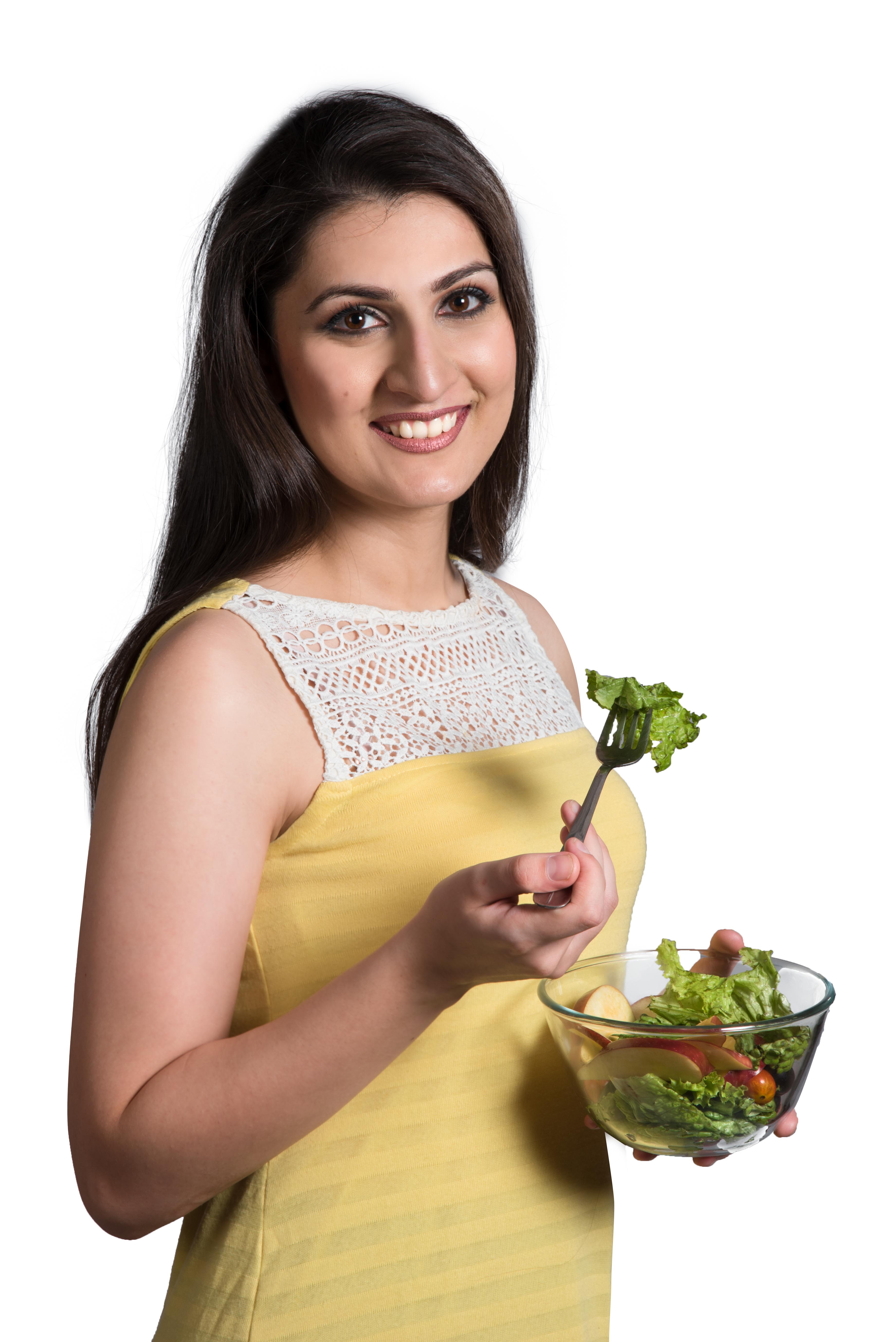 Potato is the most misunderstood in the group of vegetables, especially by people who are aiming at losing weight. Most people only think about it as a carbohydrate-rich food, and something that makes us gain weight. But this is half the truth. The main thing is how you eat a potato. When potatoes are cooked in a healthy way like baked, boiled, steamed or grilled, they do not make your weight loss plan go haywire. In fact, they are complex carbohydrates and can actually help you lose weight. Cooking techniques like deep frying and shallow frying makes them fattening. Also, combining them with creamy dips and heavy sauces or cheese, will make potatoes fattening.
Here are some simple potato-based recipes that will make sure you can enjoy your potato while staying fit and not fat.
ALU GAJAR MATAR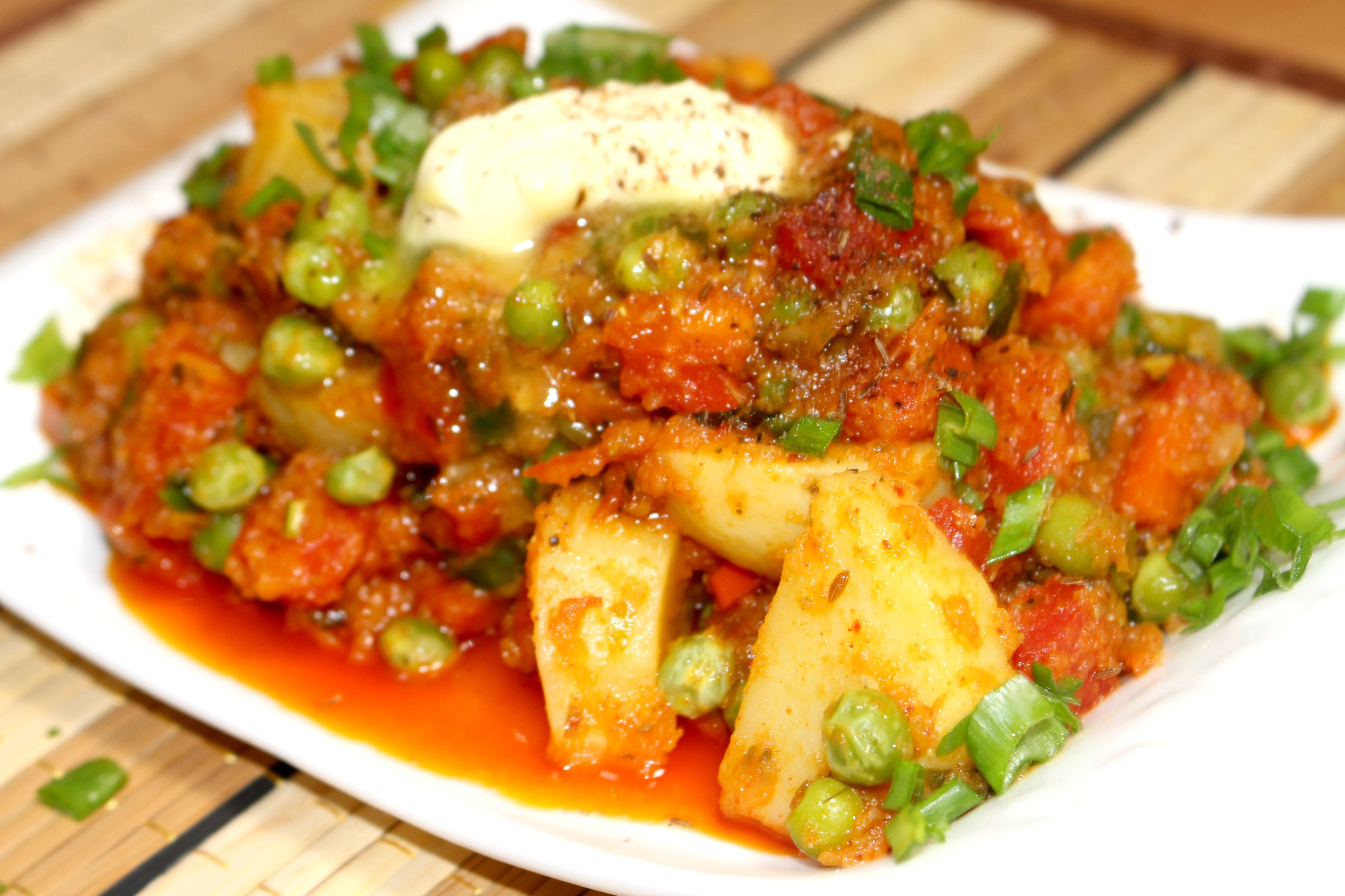 It is a quick and easy to cook dry vegetable, very popular in Punjab. It is eaten with rotis or parathas along with mango or lime pickle.
Ingredients-
3 medium sized potatoes chopped in a cube form
2 medium sized chopped carrots
¾ cup of shelled peas
1 tsp cumin seeds or zeera
1 inch finely chopped ginger
2 finely chopped green chillies
A pinch of asafoetida or heeng
Half bowl of water
1.5 tbsp of cooking oil
Half bowl of chopped coriander leaves or dhaniya
Salt as per taste
Method-
Wash and dry vegetables.
Heat oil in a pressure cooker. Add heeng and cumin seeds.
Add chopped ginger and green chillies after the cumin seeds have started spluttering.
Saute for a few seconds
Add potatoes, carrots and peas.
Saute for a few seconds.
Add salt and water and close the lid of the pressure cooker.
Switch off the flame after 2-3 whistles of the pressure cooker.
When all the steam has been released on its own, remove the lid of the pressure cooker and check the vegetable.
Simmer the vegetables if the dish is not as dry as you want.
Garnish the dish with chopped coriander leaves

 

and serve it hot with rotis or parathas.
CLASSIC POTATO SALAD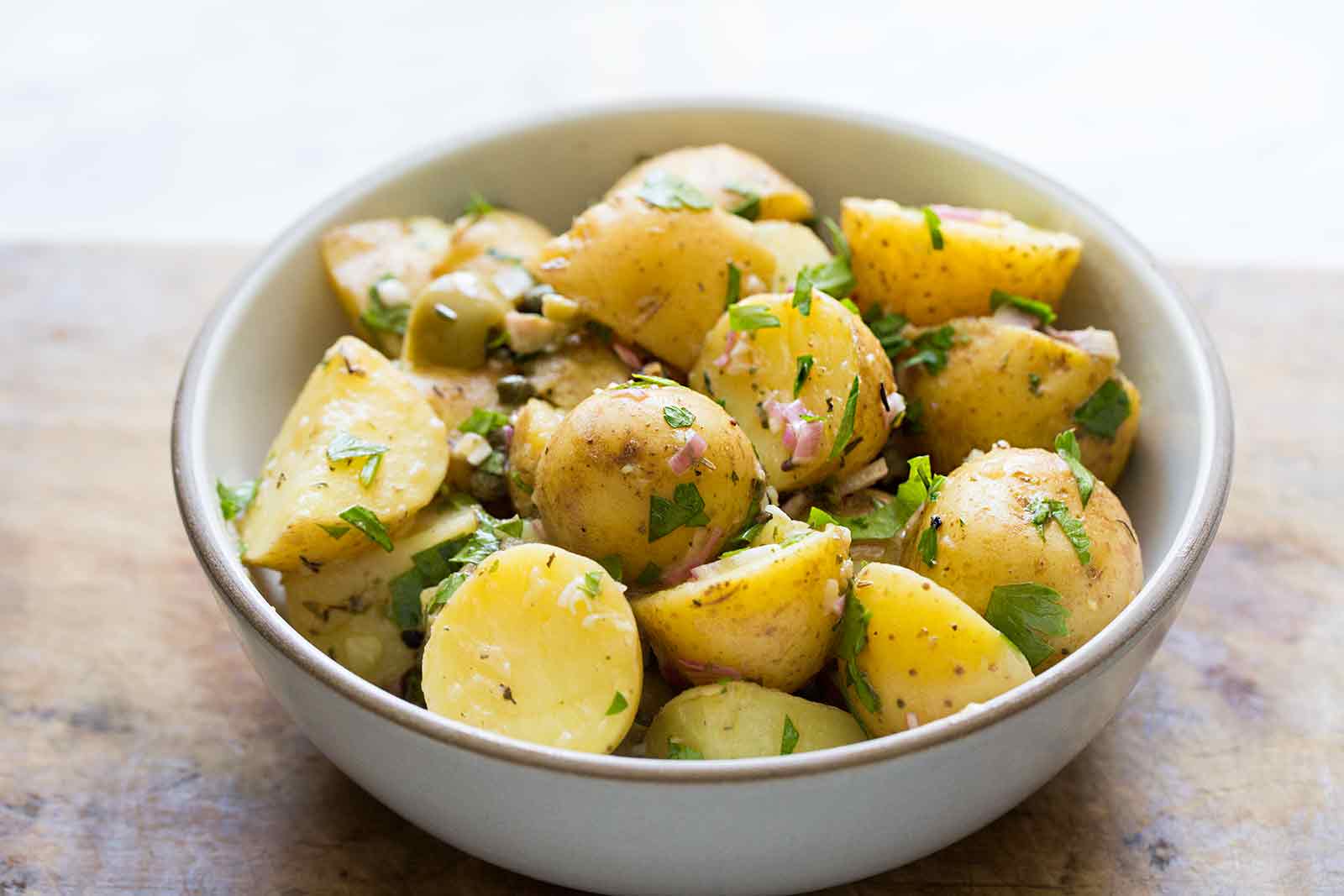 It is a healthy , easy to make and children's favourite dish.
Ingredients-
4-5 boiled potatoes- peeled and chopped into small cubes
2 hard-boiled eggs- also peeled and chopped into small cubes
1 tbsp mayonnaise
1 small onion- peeled and chopped
I thinly sliced celery stalk
1 small diced green bell pepper or capsicum
Salt and black pepper as per taste
Method-
Combine the cubes of potatoes and eggs and add mayonnaise, chopped onion, celery and capsicum to it.
Add salt and black pepper according to taste and mix all of it well.
Cover and refrigerate it for 5-6 hours.
Serve cold
OVEN-ROASTED POTATOES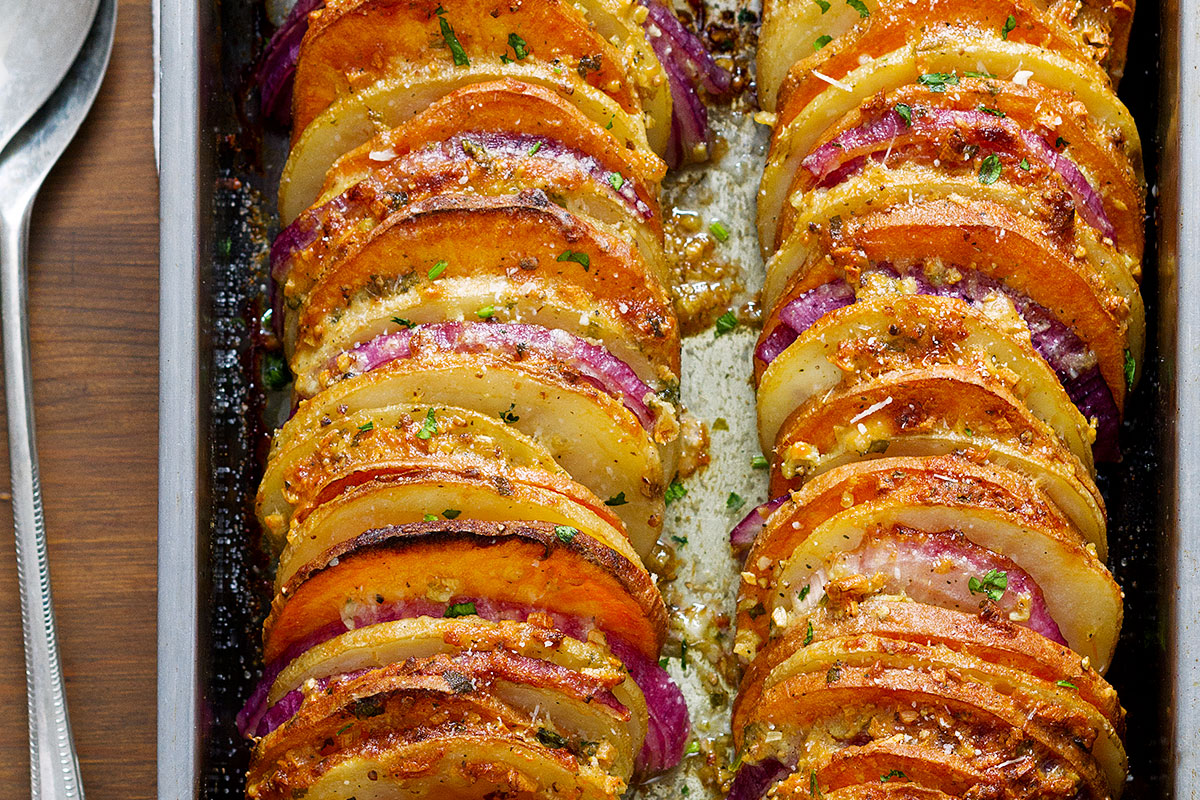 Ingredients-
4 large potatoes
1 tbsp crushed garlic
1 tbsp olive oil
1 sprig of parsley
Pinch of dried oregano
Pinch of red bell pepper flakes
Pinch of dried basil
Pinch of dried marjoram
Pinch of dried dill weed
Sprig of thyme
Salt as per taste
Method-
Preheat the oven to 475 degrees Fahrenheit or 245 degrees Celcius.
Peel and dice the potatoes.
Combine olive oil, basil, oregano, parsley, pepper flakes, marjoram, dill weed, thyme and salt in a bowl.
Add potatoes and mix them well so that the seasoning coats them all evenly.
Put the potatoes on a baking sheet

 

or a roasting pan in a single layer.
Roast the potatoes for 20-30 minutes while turning them over from time to time so that they are roasted evenly.
ABOUT AVNI KAUL:
Avni, Founder of Nutri Activania (www.nutriactivania.com) believes in a holistic approach to optimal living and considers other wellness factors such as sleep, exercise, environmental exposures, and stress levels to create an individualized nutrition plan. She does not believe in gimmicks or starvation plans. Which is why she insists on being called a 'wellness coach' and not just a 'dietitian'). To consult with Avni, or follow her, you can click on any one of these links: