Recipes By Vibha Puri,
Owner of Fitter Fad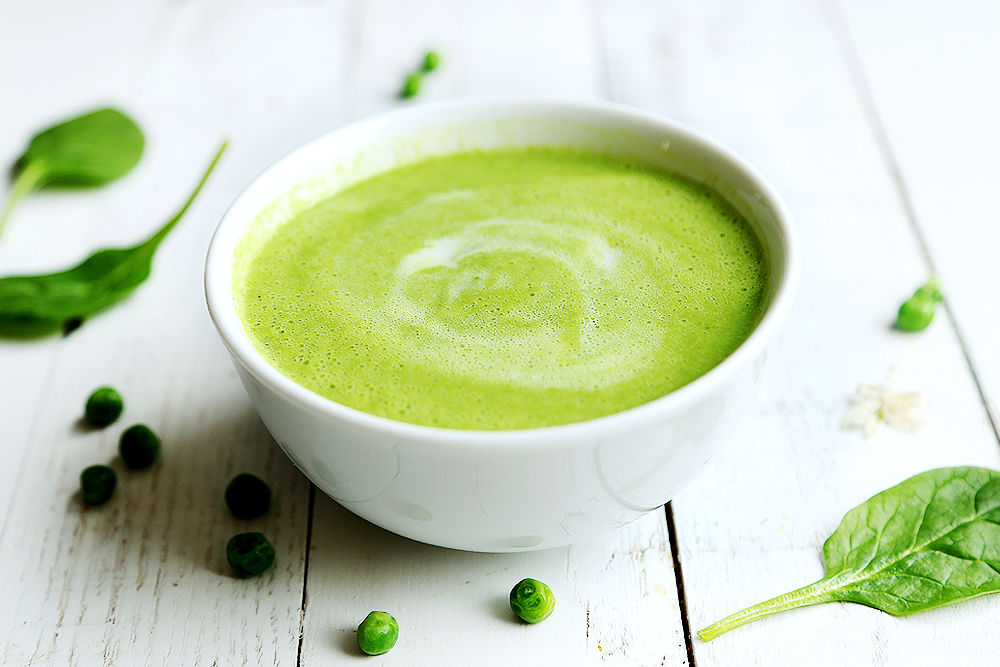 1. Bathua (Chenopodium)/Pigweed garlic soup
Ingredients 
Bathua
Onion
Garlic
Lemon juice
Peppercorns
Milk
Method
Wash and chop the bathua , chop onions and garlic with a pinch of salt. Bring these ingredients to boil. Blend all the boiled ingredients together and add little more water to get the soupy consistency. Add 2 tsp of milk for flavour. Crush fresh pepper corns, add salt and drops of lemon juice and bring it to boil. Serve hot with fresh cream on top.
Nutrional content
Rich in iron
B vitamins
Vitamin C
High fibre
Selenium
Vitamin A

 

Potassium
Magnesium
Zinc

 

Calcium
2. Sweet Potato and carrots delight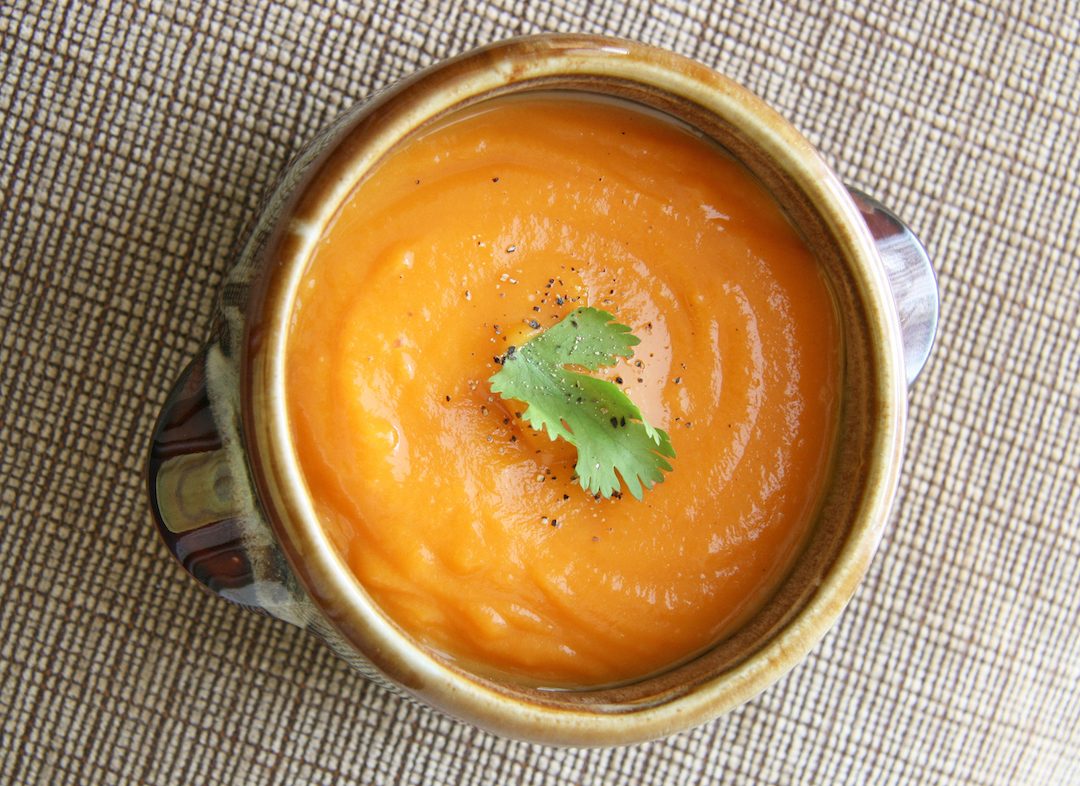 Ingredients
Sweet potato
Carrots
Basil and other seasonings
Olive oil
Onions
Garlic
Vegetable stock
Black pepper
Salt
Method
Brush the vegetables with olive oil and other seasonings. Roast the sweet potato and carrots in the oven or non stick pan for about 20 minutes till these become soft.
In separate pan, pour some olive oil and fry some onions till pink. Add crushed garlic pods, basil powder, chilli flakes and other seasonings. Add the vegetable stock and roasted and peeled sweet potato and carrots to it. Take off from fire and blend the same to get a thick consistency. Bring it to boil and add crushed peppercorns and salt to it. Serve hot.
Nutritional Content
Fibre
Beta Carotene (Vitamin A)
High in carotenoids
Vitamin C
Magnesium
Potassium
Vitamin K
B Vitamins
3. PRO-I soup (Chicken and Spinach boil)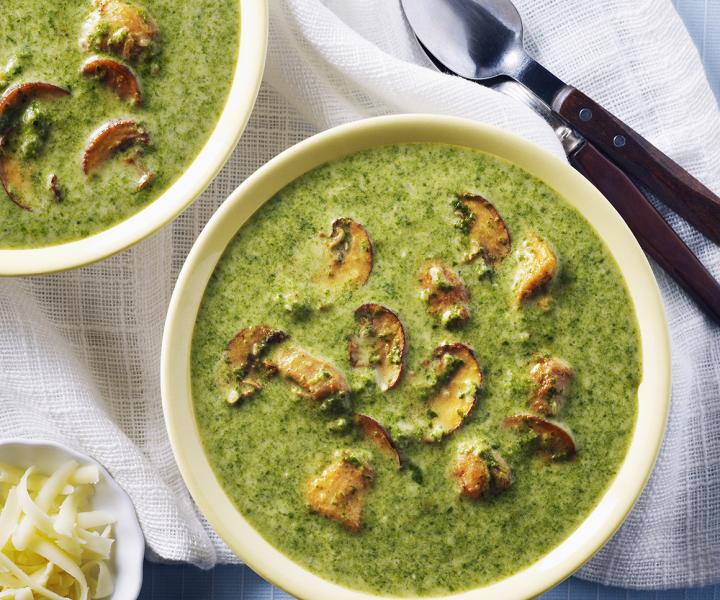 Ingredients
Chicken Broiler
Onion
Garlic
Ginger
Spinach leaves
Peanuts
Method
Boil chicken, spinach, onion, ginger, garlic and few peanuts together with a pinch of salt. Once done, blend all the ingredients and strain it completely making it a clear soup. Add more salt if desired and crushed peppercorns. Bring it to boil once gain. Add a drop of egg white and serve hot.
Nutritional content
Iron
Protein
Calcium
Potassium
Magnesium
B vitamins
Folic Acid
Carotenoids
4. Lemon and Red cabbage soup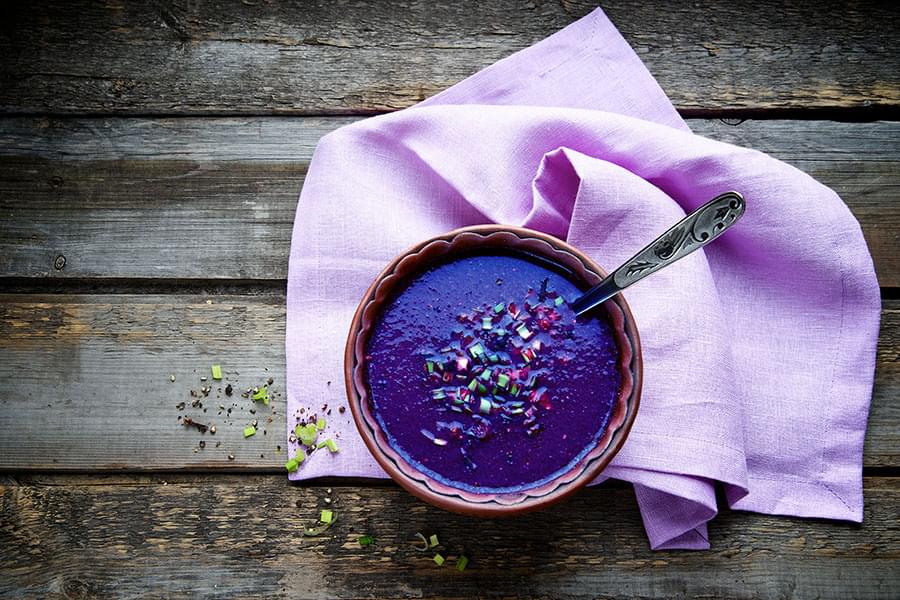 Ingredients
Red cabbage
Lemon
Garlic pods
Peppercorns
Salt

 

Coriander
Method
Chop red cabbage finely. Boil the same with garlic and peppercorns in one glass of water. Strain the ingredients and collect the clear soup. Add salt and lemon juice in it. Heat once again. Serve hot with fresh coriander leaves in it.
Nutritional Content
Vitamin C
Vitamin K
High fibre
Benefits: low calorie, heart healthy, keeps body alkaline
5. Chicken and Beets soup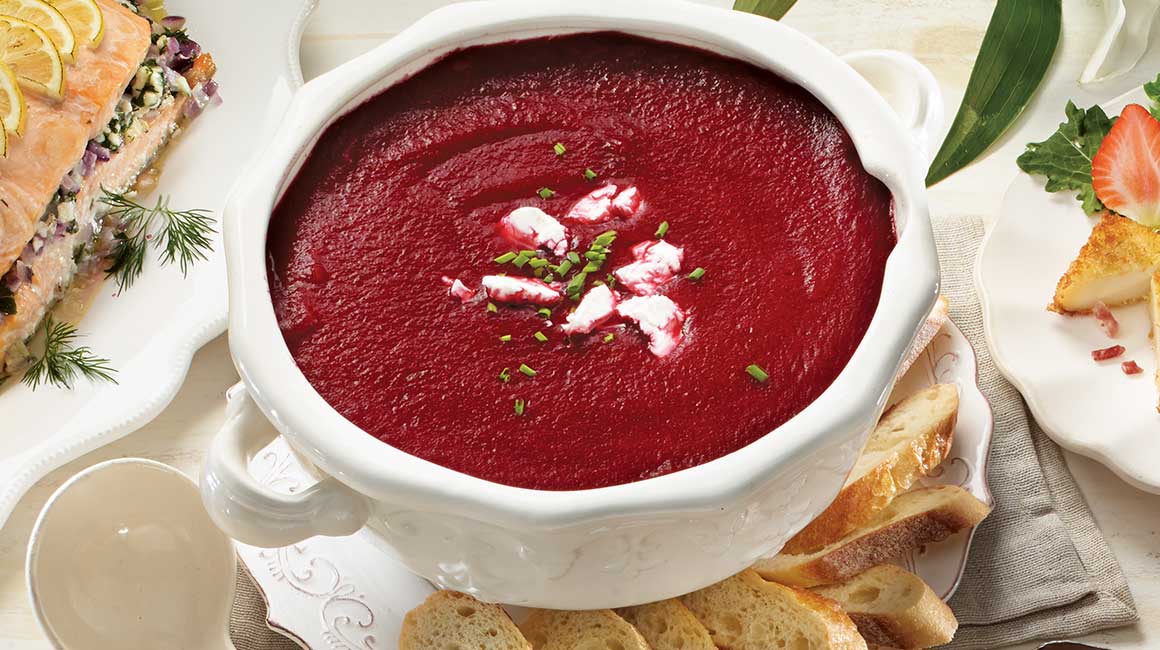 Ingredients
Chicken breast
Garlic
Beetroot
Onion
Peppercorns
Salt
Milk
Spring onion greens
Method
Boil chopped chicken breast, garlic, beetroot, onion and peppercorns with salt with one glass water. Strain the ingredients after boiling and get the red coloured broth. Cut boiled chicken into small pieces and add to the broth. Bring the broth to boil and add one teaspoon of milk in it which changes the colour of soup from red to pink. Garnish with spring onion greens and serve hot.
Nutritional Content
Protein

 

Iron
Vitamin C
Potassium
Fibre (Folate- Vitamin B9)
Manganese