Pain and swelling are common complaints during pregnancy which can be a result of innumerable factors like standing for long hours, weight gain during pregnancy etc. The pregnancy hormones relaxin and progesterone, relax ligaments for childbirth, loosen foot and hip ligaments causing inflammation.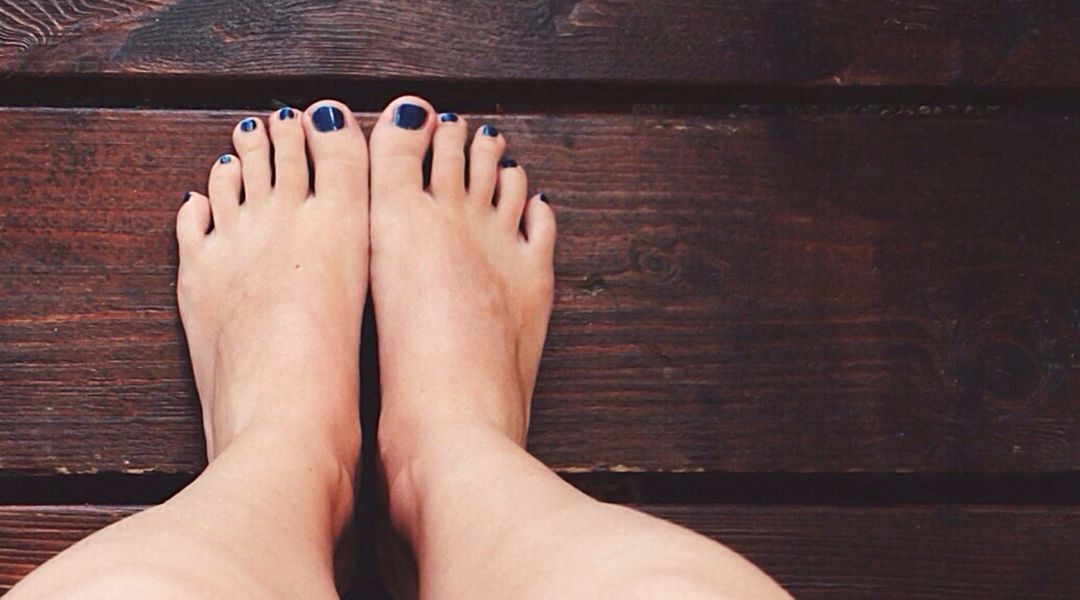 Heavy swelling can be a serious matter. In some cases, swollen feet can signal preeclampsia, pregnancy-induced high blood pressure. 
Consult your doctor if you have severe swelling in your feet, face or hands, sudden weight gain, vision changes or headaches. 
What can I do, 
Take care with your shoe choices during pregnancy—if something is too tight, don't put your foot through the stress; and avoid high heels. Athletic shoes provide the most shock absorption, while laces allow the foot to widen as your pregnancy progresses.

 

Watch out for change in shoe size. The shoe that fits at three months along might not fit at six months, so you might need to buy more than a pair of shoes during pregnancy.
Choose the right size socks. Avoid tight socks as they encourage swelling. Wear sock fabrics that allow the foot to breathe, such as cotton instead of nylon. Opt for a pair of medical support hose, which are knitted specially to compress excess fluids out of your legs, ankles and feet. These are available in medical supply stores or pharmacies. Choose full-length stockings since the bands on knee-high stockings might constrict blood flow. Don't confuse medical support hose with support pantyhose, which aren't designed to help circulation.
Make sure your toenails are cut evenly and that they are not digging into the skin around the nail.

 

Remove calluses with a pumice stone and use pads designed to take the pressure off bunions and calluses, if you have them. Use a moisturizer on your feet if they appear dry or cracked.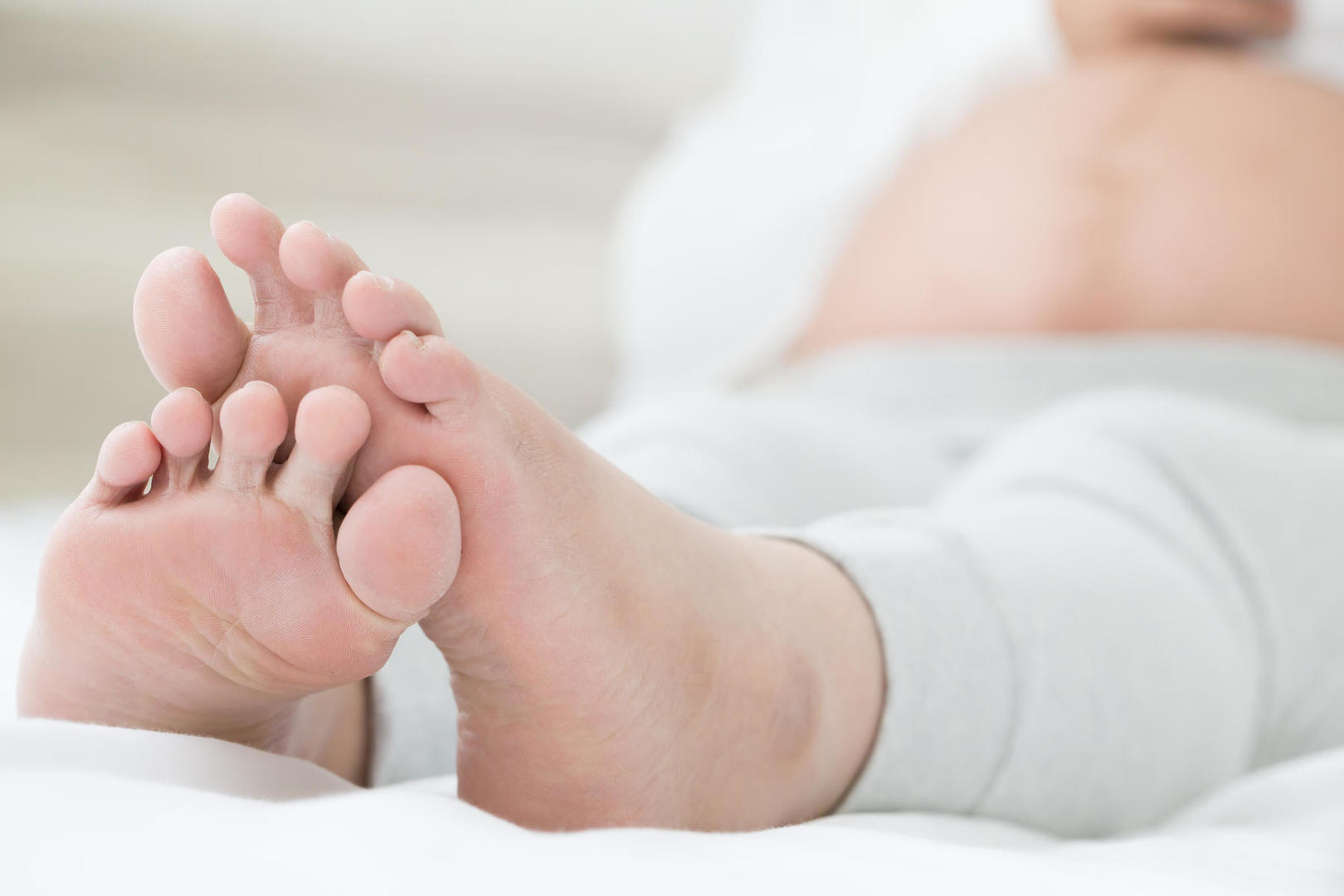 Rub lotion on your feet or have your partner lend a hand (and while he's at it, encourage him to give you a much-needed foot massage!)
Drink plenty of liquids, since cutting back on fluids won't diminish swelling. Your body — and your baby — needs at least eight 8-ounce glasses a day, as this helps rid your body of toxins.
Try lying on your left side or elevating your feet when sitting.
Swimming and/or immersing your body in a cool bath (the water pressure on the skin reduces swelling).
Avoid very salty or spicy foods.
Consult a doctor if the pain persists.