Bakrid 2022, or Bakra Eid 2022, is nearing up. The celebrations include visits to mosques and offering prayers for peace and prosperity, as well as a special feast that mainly contains mutton preparations. Some of the most delicious Bakrid feast dishes include mutton biryani, mutton korma, mutton keema, bhuni kaleji, as well a range of delectable desserts like sheer khurma and kheer.
That does not mean you should not try innovative snacks to treat your family & friends.
Oats and carrot kheer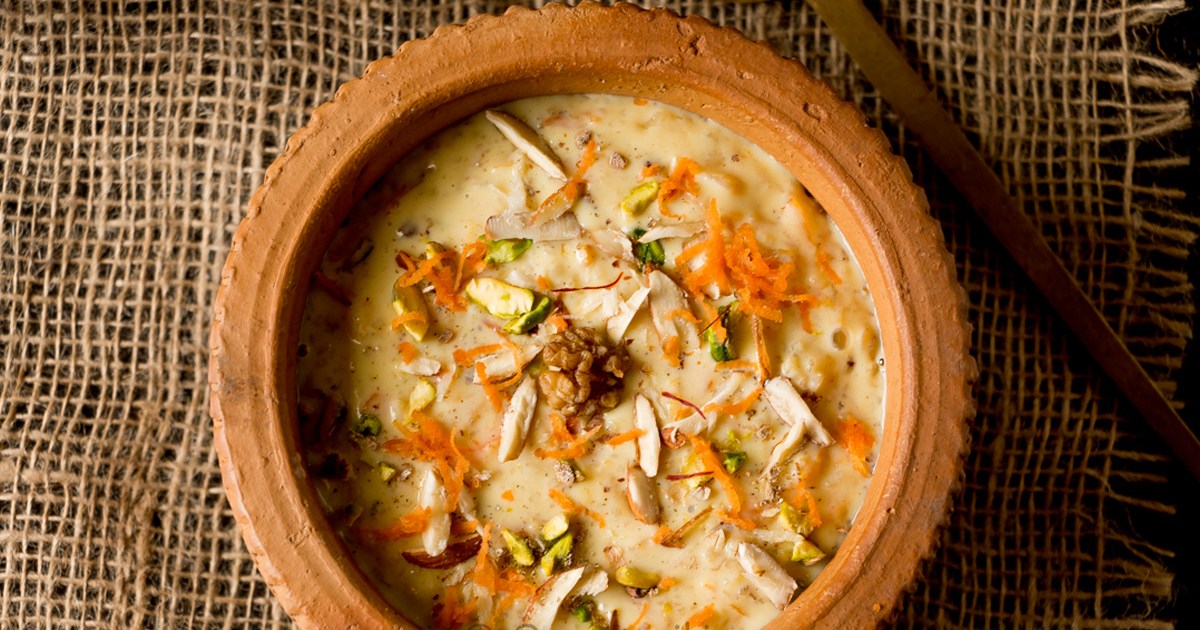 Ingredients
4 tbsp oats
7-8 raisins
½ carrot

, grated

300 ml slim milk
3-4 almonds crushed
A pinch of cardamom powder
2-3 tsp Sugar
Method
Soak oats and raisins in half a cup of milk for 10 minutes.
Boil the remaining milk with carrots for 5 minutes.
Now add the soaked oats and raisins and again boil for 5 minutes.
Add the cardamom powder, almonds, and sugar.
Serve hot.
Calories: 260 kcal
Avocado and Chicken Kebabs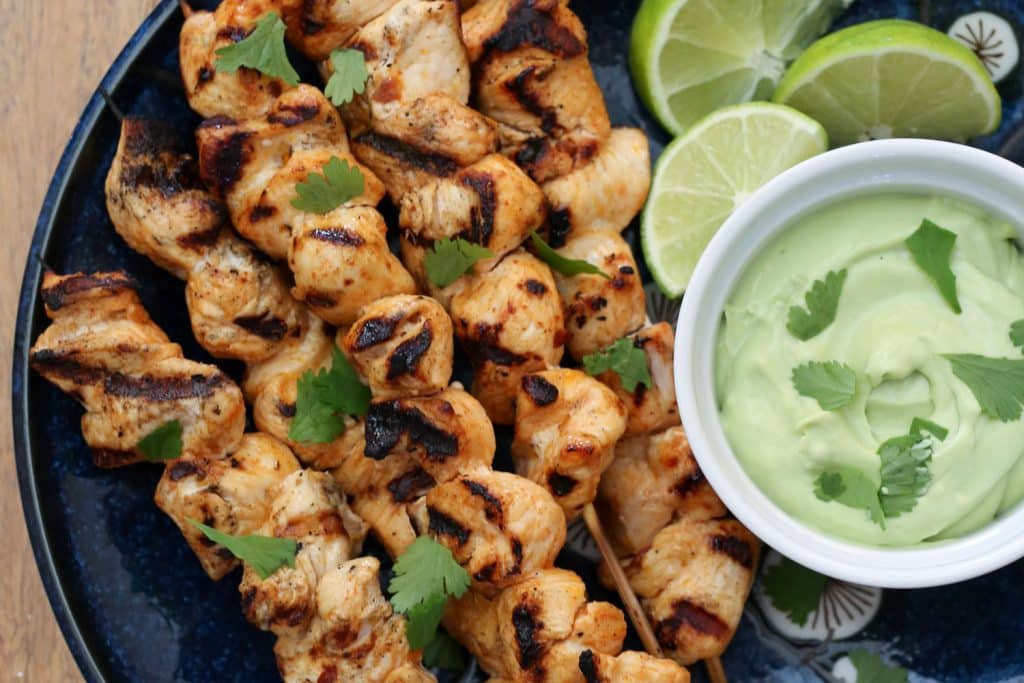 Ingredients
1 avocado (ripe and firm)
200 grams of chicken minced
Salt to taste
½ teaspoon shahi jeera
A small piece of ginger
4-5 garlic cloves
1 green chili (small)
1 tablespoon green coriander
Pepper powder to taste
Olive oil, for shallow frying
Method
Run a sharp knife from the top of the avocado in a circular motion. Separate the halves and deseed. Peel off the hard skin and cut the avocado into small cubes.
Add all the ingredients, except the avocados in a blender, to make a rough paste. Remove and mix in the avocado cubes.
Apply some oil to your palms and make flat patties from the paste. Heat a Tawa and cook the patties on both sides till brown. Remove and serve hot.
Calories: 300 kilocalories
Reshmi Tikka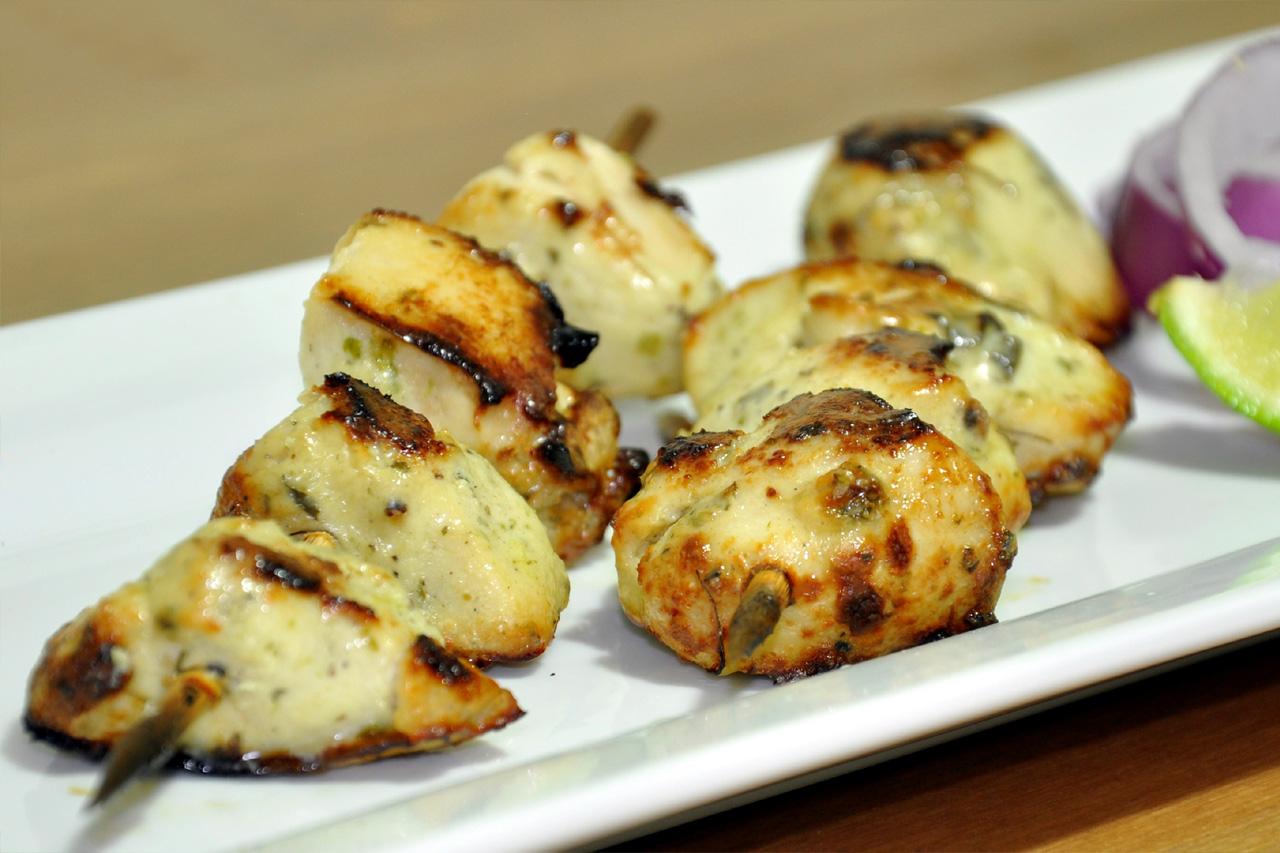 Ingredients
250 gm chicken cut into cubes
1 tsp refined oil
1 tsp turmeric powder
1 tbsp ginger-garlic paste
50 gm malai
50 gm curd
1 lime
1 Tbsp garam masala
Salt, to taste
For the garam masala:
1 tsp cumin
1 tsp coriander powder
1 tsp black pepper
1 tsp kebab chini
5-6 green cardamom
1 stick cinnamon
5-6 cloves
1 tsp mango powder
Method
For the garam masala:
In a pan, dry roast cumin, coriander powder, black pepper, kebab chini, green cardamom, cinnamon, and cloves.
Grind them in a mortar and pestle and add mango powder. Mix them well.
For the tikka:
In a bowl, add chicken cubes, refined oil, turmeric powder, ginger garlic paste, malai, curd, juice of 1/2 lime, the prepared garam masala, and salt. Mix them well together. Keep them in the fridge for 20 minutes.
Preheat the oven for 20 minutes at 180 C.
Roast the marinated chicken pieces in the oven for 20 minutes.
Remove them from the oven and squeeze half a lime over them.
Serve hot.
Source: https://food.ndtv.com/recipe-reshmi-tikka-231886
Kakori Kebabs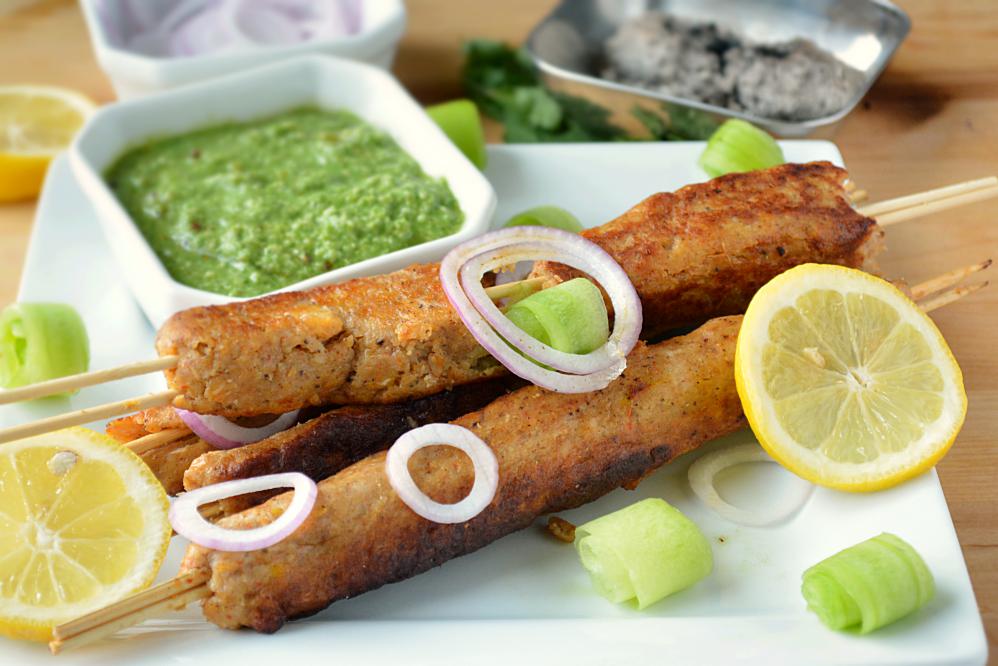 Ingredients
2 cups minced mutton/lamb
1 tsp ginger-garlic paste
2 tsp salt
1/4 tsp powdered black pepper
2 tbsp chopped green coriander
Chopped green chillies to taste
2 Tbsp chopped raw papaya
4 cloves
1 black cardamom seeds
1/8 tsp powdered cinnamon
1 tsp cumin seeds
1 blade mace
1/4 tsp grated nutmeg
2 cups onions – sliced thin, and browned crisp in 1/2 cup ghee
1/4 cup bhuna chana – powdered
1 egg
Ghee for brushing some chaat masala
Onion rings and lemon wedges for garnish
Method
Mix all ingredients except ghee and garnishes to marinate for about 4 hours, then grind to form a smooth, thick paste.
Knead this mixture well and mix in the roasted gram and the egg.
Cover and refrigerate for another hour.
About 25 minutes before serving, shape the meat around the skewers and place the kebabs onto a grill over a drip tray, or in a pre-heated oven temp: 425F-220 C (also on a drip tray).
If cooking them over a charcoal grill, you will have to keep rotating them so that they brown and cook evenly.
They should take 15-20 minutes to cook.
Brush with ghee and cook another 2 minutes.
Serve with mint chutney.
Bread Pudding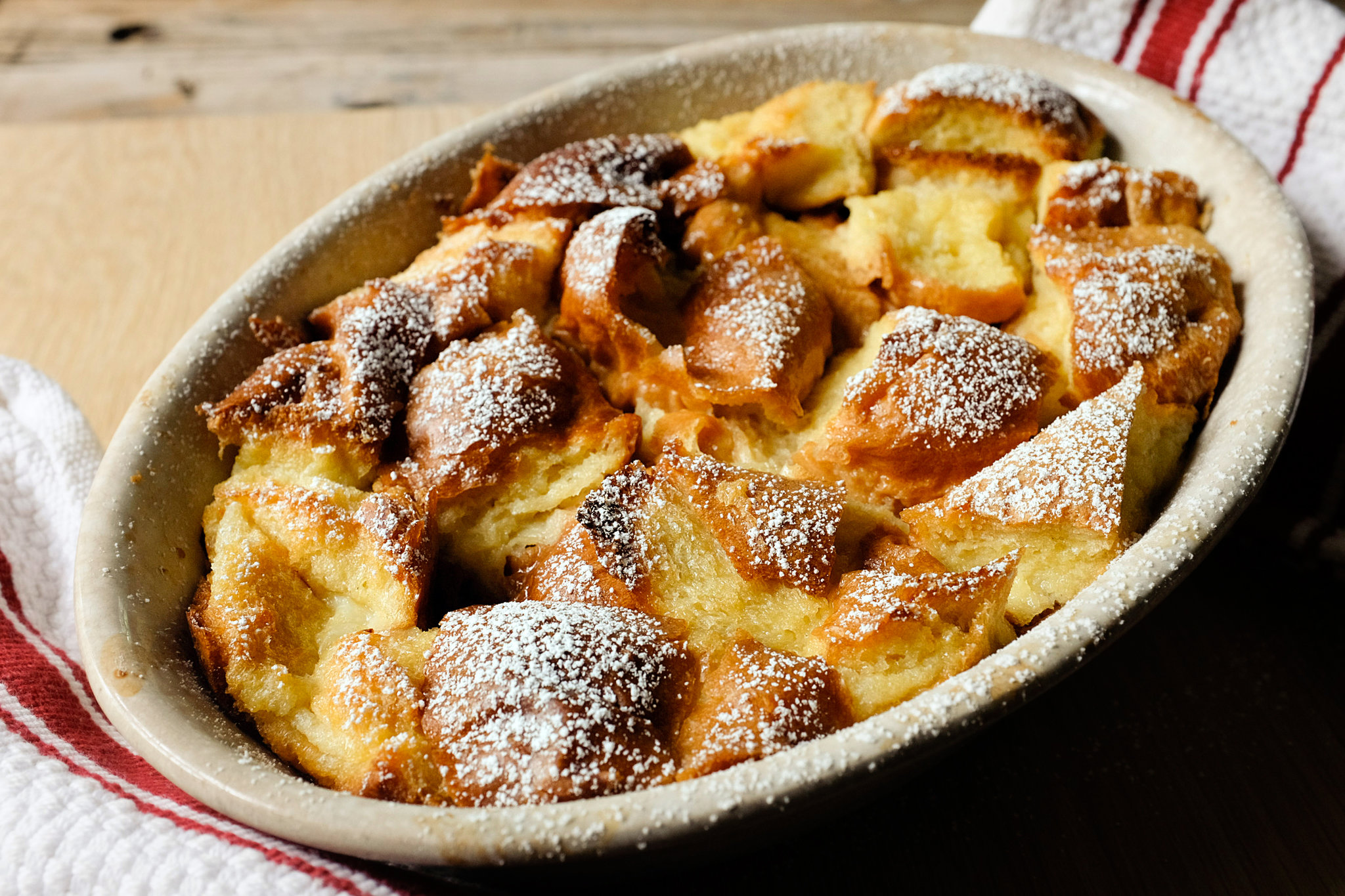 Ingredients
Bread slices – 200 gm
Milk – 500 gm
Egg – 4 medium
Sugar – 1/2 cup
Custard Powder – 1 teaspoon
Cinnamon powder – a pinch
Salt – a pinch
For Garnish:
Dry Fruits – as needed
For Grease:
Butter – 1 tablespoon
Method
Preparation:
Grease your baking pan with butter and keep it aside.
Place bread pieces evenly on a baking tray or oven-proof bowl. Keep aside.
Whisk egg until well mixed, add sugar and mix well. Then mix custard powder, salt, and cinnamon, and whisk again.
Now mix milk and whisk again for one minute.
Pour the milk mixture over bread pieces and keep aside for 30 minutes.
Sprinkle dry fruits over bread.
Baking Method:
Preheat your oven to 170-degree c.
Keep the pudding bowl on an ovenproof tray and fill it carefully with boiling water to become halfway up the side of your dish.
Bake it for 30-40 minutes at 340 F (170'C) or until a toothpick inserted into the pudding comes out clean.
Remove from oven and let it cool. Slice and serve warm or cool.
Enjoy in moderation!
Happy Eid.