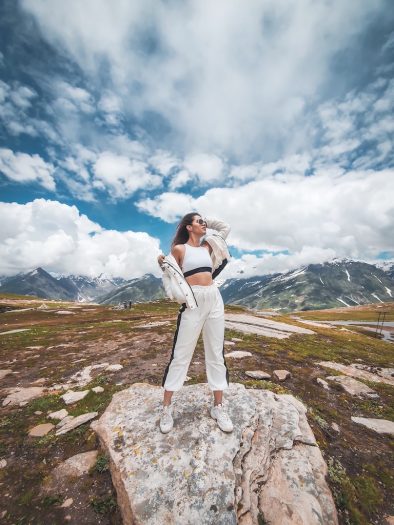 Fashion blogger, stylist, YouTuber and graphic designer who writes and makes videos about fashion, lifestyle, travel and beauty. Aakriti Rana has accrued more than 600,000 followers for her official Instagram account.
She has worked with designers, luxury brands and international brands. Her fitness and nutrition game is also on point as she stays fit and eats healthy.
Women Fitness India is proud to be in conversation with one of India's best and most sought after Fashion blogger and influencer Aakriti Rana!
Ms. Namita Nayyar:
You are an MBA graduate and was working with an advertising agency when you started your own blog lachicaloca, walk us through your journey and how did you take this as a career option.
Ms. Aakriti Rana:
I was always interested in fashion and photography so while doing MBA I started posting my daily outfit pictures on Instagram. In no time my followers started growing and I got my first brand collaboration. Once blogging started paying me, I left my job and started doing this full time.
Ms. Namita Nayyar:
Today writing a blog seems to be an expensive career choice one needs to know different software, need to have expensive equipment, do you feel the same? Share the challenges that you faced?
Ms. Aakriti Rana:
It's a false perception. I believe if you truly are passionate about this and you have a creative mind then you can do well without spending too. All you need is a good phone and creativity to understand angles and good editing. I get amazing response of pictures/ videos clicked by phone and these make up about 80% of my Instagram and youtube content.
This interview is exclusive and taken by Namita Nayyar, President womenfitness.org and should not be reproduced, copied or hosted in part or full anywhere without an express permission.
All Written Content Copyright © 2019 Women Fitness Org