By Ms. Shalini Bhargava
Director at JG'S Fitness Centre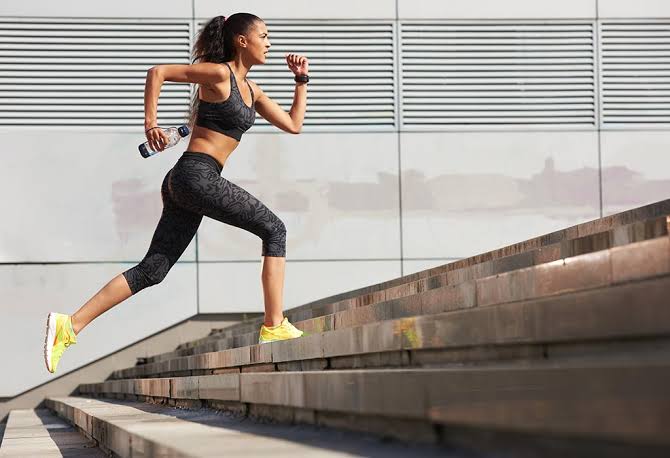 'You must take the stairs rather than the elevator', isn't this the most common advice you get when you are wanting to lose those unwanted pounds? Although stair climbing is extremely beneficial in upholding your overall health, this exercise is also one of the best things to do to get in shape, for weight loss and to reach to the peak of cardiovascular efficiency. If you climb stairs on a regular basis, it will bestow you with a dozen of health benefits.
Upholds the health of heart, mind, muscles, and bones: By increasing our heart rate, climbing stairs facilitates in protecting you against problems like high blood pressure blocked arteries and unwanted increase in the weight. This helps to lower down the jeopardy of falling prey to long-lasting health issues such as diabetes, heart ailments, vascular dementia, and even some cancers. Stair climbing also exercises our bones and muscles, enhancing strength, the density of bone and help in toning of muscle. This is particularly significant for women working in an inactive corporate job as they have a suggestively higher osteoporosis risk as compared to men. They are also linked with improving mental health. They cause our bodies to release endorphins which are also known as good hormones, thus helping to condense stress and anxiety.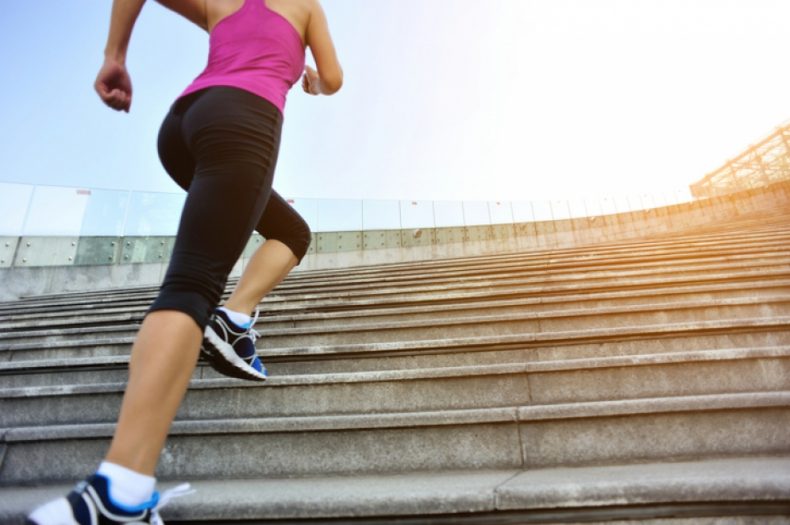 It is extremely good for regulating blood pressure: Climbing stairs safeguards better heart health and keeps blood pressure under control as it aids to unblock the arteries. This will ultimately recover the heart rate and improve your overall health with an enhanced blood flow.
Condenses the peril of mortality: Climbing stairs offer such a great workout for the body that your overall health also tends to progress. Just starting off slow will guarantee that you soon get accustomed to the habit of stair climbing, getting your day-to-day exercise and majorly dropping down your rate of mortality.
Progresses Cerebral Health: Even the mind gets reinvigorated as your body pumps blood and you get an adrenaline rush just from the humble act of stair climbing. The hazard of contracting mental health issues drops down intensely. Once your body is in shape it will automatically reduce the unwanted stress and anxiety.
Builds body Stamina: At first, you may experience a lot of leg cramps and some discomfort, but the more you stick to your stair climbing regime, the better your endurance will become in the long run. You will soon find yourself rejuvenated and proficient of so much more than you thought possible when it comes to physical activities.
Keeps Diabetes at bay: Climbing stairs advances blood pressure and blood sugar and assists to keep the signs of diabetes away. Any weakness that the health issues brings along with it will be nullified if you embrace the habit of climbing stairs on an everyday basis.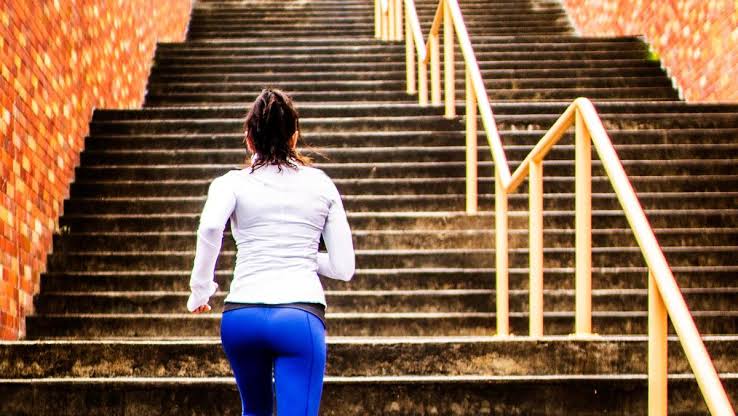 Every one of us has stairs in some form and can effortlessly include the stair climbing exercise into their day to day lives. While it may seem amazing to hit the gym and work out regularly, but it is at times more practical and helpful to work with what you have.