Aanam Chashmawala, is a force to reckon with. A Beauty, Fashion, Travel, Lifestyle Content creator since 2011. According to her, she has 20 tabs open in her brain at a time.
Founder & Content Creator of What When Wear (launched in 2011) and Wearified (Oct 2021), a brand that took four years to come to life, She believes that makeup should be more about how it makes you FEEL rather than how it makes you look. All of the 292k followers, and counting, this body-positive icon is known to make heads turn.
Aanam shares "I believe strongly in making the most of the chances I take in this unconventional space I'm in and look forward to making my team and work profile grow further over the years to come."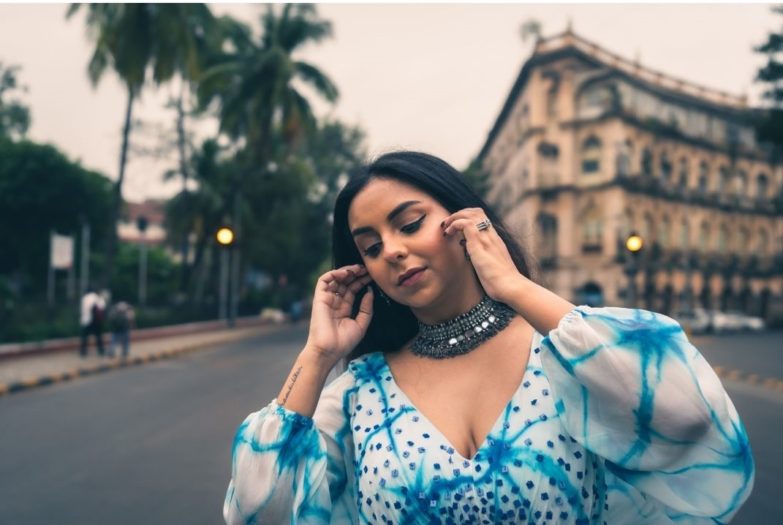 Check out Aanam Chashmawala in conversation with WF President, Ms. Namita Nayyar on her being a blogger, body positivity & her future plans!
Namita Nayyar:
You are a first-generation blogger and highly awarded popular beauty content creator since 2011. Please share your journey as Founder & Content Creator of What When Wear and Wearified?
Aanam Chashmawala:
I wish I could say that it's been a strategic move on going from creator to founder. But in all honestly, it's just been so organic. I've seen how much the space has changed over the past decade – its gone from being creativity-first to an industry that's far too number-driven for my personal liking, so I knew it was time for me to branch out and consider an add on the way of doing what I love while keeping my community at its core. The journey has definitely had its ups and downs, but it's been so fulfilling and very worth it!
Namita Nayyar:
It is said, Building a brand on social media paid off when you bought a home in Mumbai at just 26. Lifestyle Asia India caught up with you to get tips on how to save and begin one's investment journey. Please throw light on how women should go about managing finance & running a family.