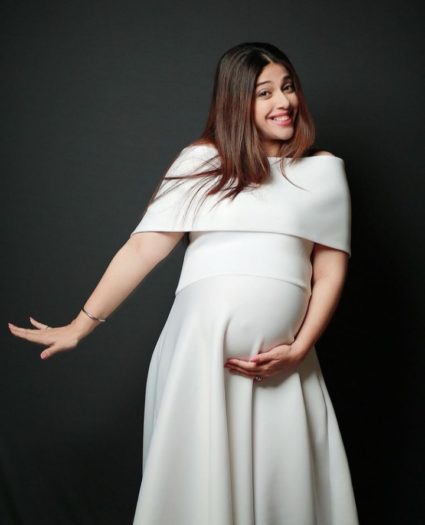 Aditi Malik is an Indian television actress and entrepreneur. Well known for playing the role of Meeta in Shararat and Sonu in Kahaani Ghar Ghar Kii. She has started her career in the early 2000s. Also has done many shows like Baat Hamari Pakki Hai, Junior G, Miilee, 26/12.
She is the owner of three restaurants in Mumbai with her friends Simple Kaul and Vatsala Rajeev Raj. Recently she embraced motherhood and was blessed with a baby boy.
Women Fitness India joins her for a candid chat over her journey, motherhood, postpartum depression, and more.
Ms. Namita Nayyar
Aditi, you have been in the Entertainment industry for over a decade, and have played some of the most popular roles, now that you look back how would you define your journey as?
Ms. Aditi Malik
So I think there are two types of people set people who always plan what they want to do in their lives, how they want their life to shape up or their careers to shape up For me somehow It's always been going with the flow. So I had never planned to be an actor, or I had never planned to be a restaurateur.
So I believe in signals from the universe, and I just follow them, and just go with the flow. And I think I know that much that sitting here today. I can say that worked for me. I had never had any plans to become an actor, it's just happened to me. I was studying at that time in college. So I started off pretty young. And I would say that it was a very proud feeling that I was studying and earning. Only one thing, the gist of whatever I have achieved now, is I put in my two hundred percent in whatever I do.
FULL INTERVIEW ON NEXT PAGE!
This interview is exclusive and taken by Namita Nayyar, President womenfitness.org, and should not be reproduced, copied, or hosted in part or full anywhere without express permission.
All Written Content Copyright © 2021 Women Fitness Org