Amla is considered a super fruit. It is bright green in color and has a sweet and sour taste. The fruit is loaded with vitamin C and is rich in antioxidants too. It is also packed with iron, calcium, and phosphorous. Due to its multiple benefits it's consumption can serve beneficial to a pregnant woman.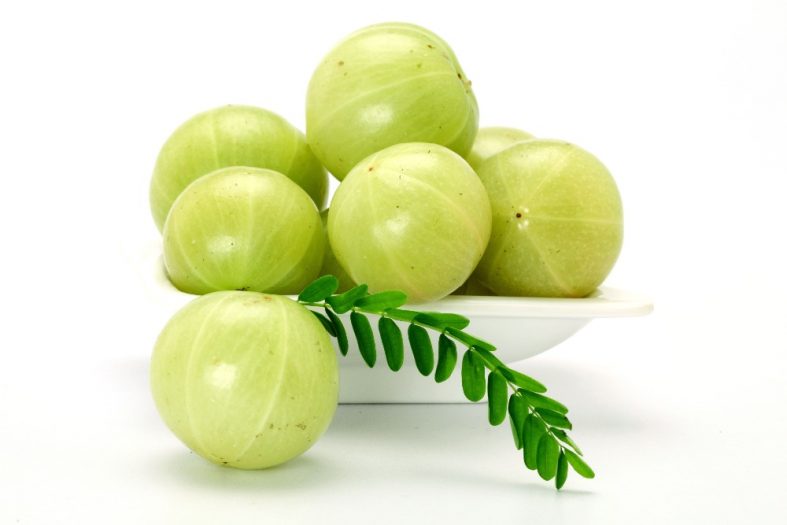 Below are FAQ's about Consuming Amla During Pregnancy
Is It Safe To Eat Amla In Pregnancy?

Yes, it is safe to eat amla during pregnancy as it is rich in micronutrients. It is a blood purifier, power food, and has no serious side effects.
Share more insight on benefits of consumng Amla during pregnancy?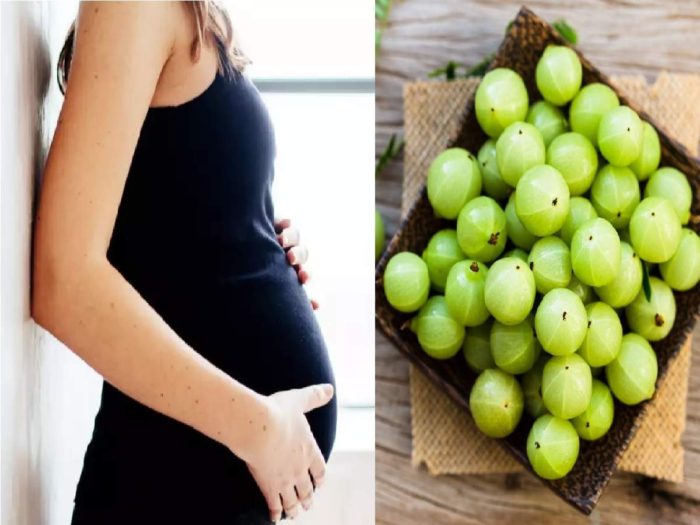 Amla, is a powerhouse of several nutrients, and helps nourish both the fetus and the woman utterly.
Some women during Pregnancy experience craving for tarty fruits and foods. What better than amla in this case! This fruit not only satiates the constant sour cravings but also helps in the pregnancy sickness, moreover promoting plenty of good minerals too. Consuming amla in the morning can help in curing the early morning nausea.
Amla helps in getting rid of gastro-intestinal disorders like constipation and gases which are very common in pregnancy due to hormonal imbalances. The fibre in amla helps in easing constipation and helps in the bowel movements.
The rejuvenating properties in amla keep the weakness during pregnancy at bay.
Purification of blood is essential for a pregnant woman as blood carries oxygen to the baby. Amla promotes the purification of blood as vitamin c in it helps in absorption of iron, hence maintaining requisite haemoglobin levels and cutting out the mercury and lead effects from the blood.
Due to extreme changes in the body, infections and diseases are easy to catch a pregnant woman. Amla helps in boosting the immunity and combating all kinds of internal and external infections that may hinder the growth and development of a child.
Calcium is essential for the development of bones and teeth of a human body. Amla provides good quality calcium which stimulates maturing of bones to the baby and also maintaining the calcium levels in the body of a pregnant woman.
Swelling of arms and feet is common during later half of pregnancy. Amla helps in maintaining the lipid profile.
Amla consumed during pregnancy is helpful in the post-delivery period too. It helps in the recovery of the mother and helps the lactating woman in the production of milk too.
How much Amla can a Pregnant women consume? Are there any side effects?
2 fresh amla's or, 5-10 ml of pure amla juice with a glass of water regularly is enough for yielding all the benefits in the long run. Try to consume amla in restriction as it may cause acidity.
Eating it in huge quantities can cause constipation and gastric issues. In the case of cold and cough, pregnant women should abstain the consumption of amla as it is cooling in nature.
Indian Gooseberry can also induce bleeding during pregnancy.
It can also hamper blood sugar levels during pregnancy.
How To Eat Indian Gooseberry (Amla) During Pregnancy?
You can incorporate amla as a part of your diet in the following ways:
Amla murabba
As candy
Amla juice
Amla powder can be used to enhance flavour of curries like sambhar or korma
Pickled amla
Amla in salad
Note: Always consult your doctor and before introducing amla in your diet to obtain the best results. It is also equally essential to consume amla from organic and unprocessed sources as processed amla products may contain preservatives and chemicals.