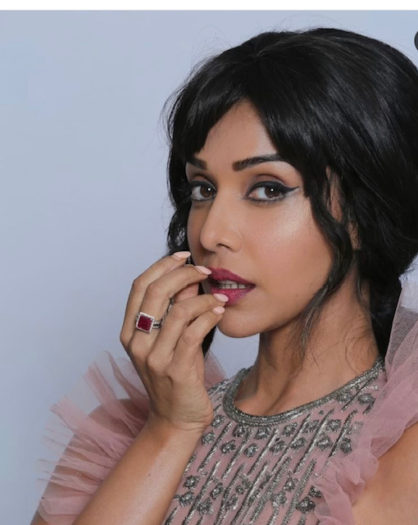 Anupriya Goenka is an Indian actress and model who appears in Hindi and Telugu films. She first shot to fame in 2013 as the face of UPA government's Bharat Nirman. Anupriya made her on-screen debut with the 2013 Telugu film Potugadu, having previously starred in the 2013 short film Worth the Kiss.
She has also appeared in Padmavat, directed by Sanjay Leela Bansali. And made her web debut with Stories by Rabindranath Tagore and went on to appear in successful series like Sacred Games, Abhay, Criminal Justice, Asur: Welcome to Your Dark Side, Aashram, and Criminal Justice: Behind Closed Doors.
Check out Anupriya Goenka in conversation with WF President, Ms. Namita Nayyar on her journey, acting & 2022 goals!
Namita Nayyar:
Anupriya, coming from a non-film background to having acted in the highest-grossing films in Bollywood, tell us how did your journey begin?
Anupriya Goenka
I started working when I was 16 years old by joining my dad's business and helping him with his garments manufacturing unit. I was working on the production and marketing side. Meanwhile, I started working in call centers to have youthful energy around me. I juggled the factory and call center jobs for almost two years. After I had to shut down my business, I moved from Gurugram to Mumbai and shifted my family to Jaipur. I continued working incorporates in the city. While I was in my last corporate job, I decided to do theatre for two to three months. The company had given me an open offer to join back. But I never joined back because I rehearsed for a couple of plays, and none of them saw the light of the day. I kept juggling between theatre and a corporate job. Since theatres don't pay in India, and I needed money, I realized the need for doing commercial cinema. And that's how my journey started!